If you have been taking the CS50 for a while, you might want to check your CS50 progress to know how well you've been doing. If you want to learn more about CS50 which is a program offered by Harvard University throughout the world, read How To Study At Harvard For FREE. You might also want to check your CS50 progress to know how many more problems sets to solve to get a free cs50 certificate.
In the rest of this article, I am going to show you how you can check your CS50 progress and get a cs50 certificate for free.
If you want to learn how to get a verified CS50 certificate for free, read How To Get CS50 Certificate For FREE.
Rewind: What is CS50?
CS50 is an on-campus and online introductory course on Computer Science taught at Harvard and Yale University. Undergraduates and high school students take this course from all over the world. After taking this course, you'll have a good knowledge of programming languages C, Python, SQL, HTML, and JavaScript. Secondly, you'll have a good understanding of Computer Science concepts, data types, algorithms, arrays, and data structures which are the base of programming.
How To Check Your Cs50 Progress
To check your cs50's progress is simple.
Step 1: Go to https://cs50.me.
Step 2: Log in with the GitHub account you've used for CS50.
Step 3: Click on your cs50 course. In my case CS50X 2022.


Step 4: There you have it. Here you can check your cs50 progress.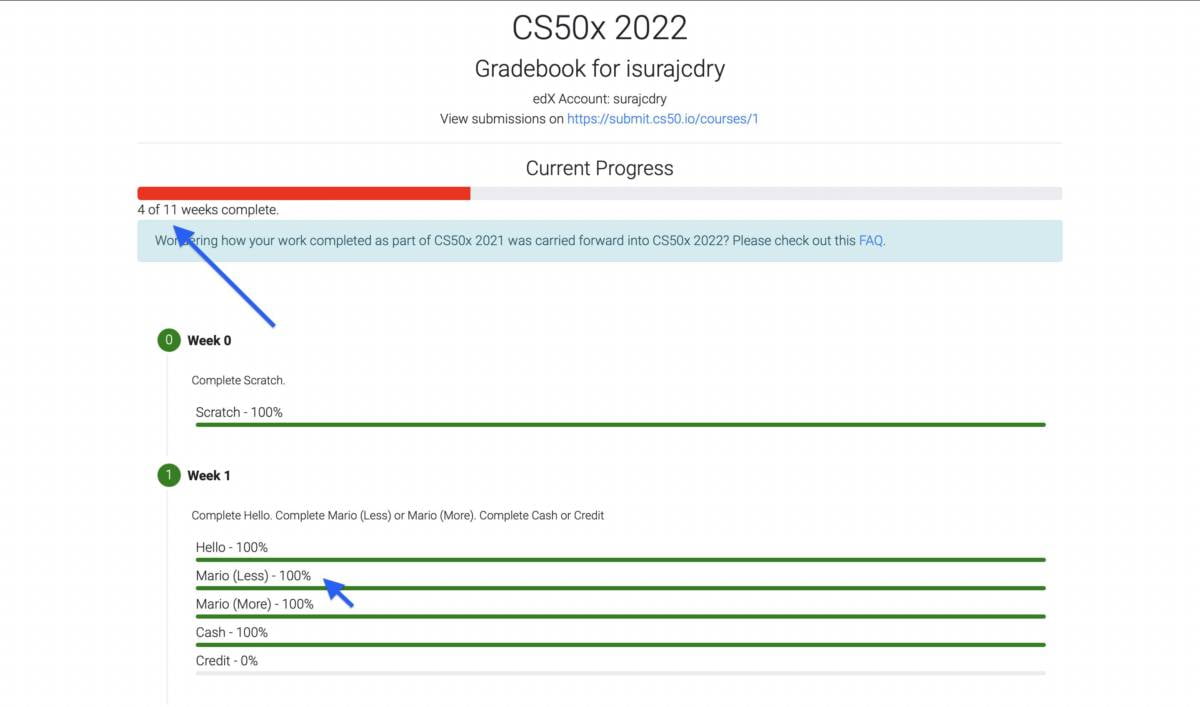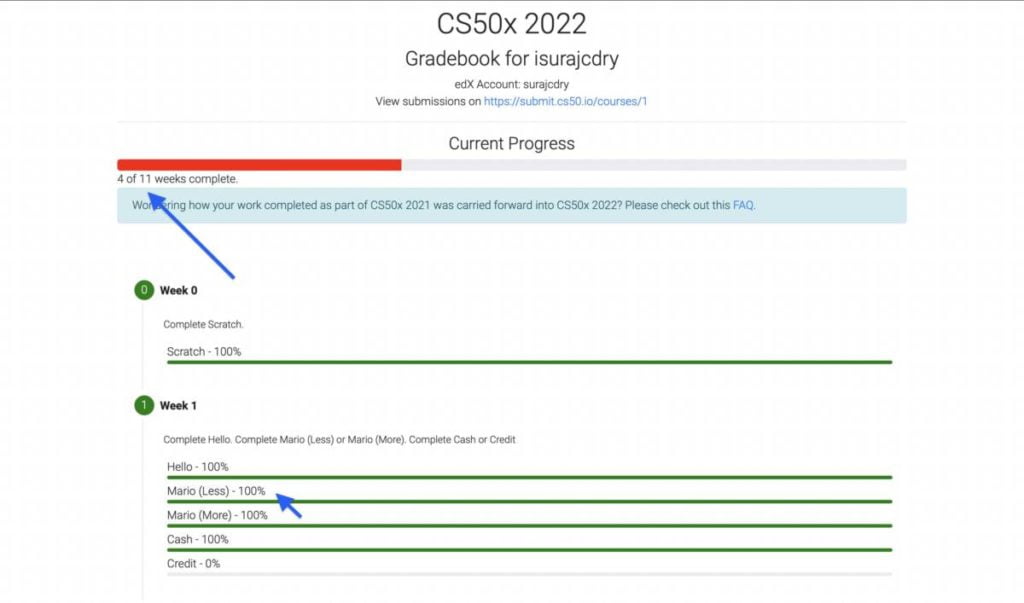 If you have any confusion, feel free to drop a comment down below. In the meantime, you can read these articles.
Also Read