Introduction
Have you ever wanted to learn programming or build your own apps, websites, games and so on? If you have, CS50 is the way to start. CS50 is an on-campus and online introductory course on Computer Science taught at Harvard and Yale University. Undergraduates and high school students take this course from all over the world in order to learn the basics of Computer Science and Programming.
The best part is: CS50 is totally FREE to take
After taking this course, you'll have a good knowledge of programming and progarmming languages such as C, Python, SQL, HTML, and JavaScript. Secondly, you'll have a good understanding of Computer Science concepts such as data types, algorithms, arrays, and data structures which are the base of programming. It is available for free on EdX with a range of certificates available for a fee. In this blog, I'm going to tell you everything you need to know about this course, in addition, to how to get a certificate from Harvard for FREE.
Why to take CS50?
In this era of ChatGPT and DALL.E, many people are losing their jobs. The reason? AI.
We have always seen in movies how robots and AI destroy the mankind. While the current situation is not that extreme, we have definitely come a long way in terms of computer advancement. It is not just advancement but also the amount of money you can make as someone who knows programming is higher than ever.
You cannot become a programming wizard in a day. It will take you a good amount of time. And if you don't have the right guidance it will take you even longer, maybe over a year.
That is where CS50 comes in. YouTube has a lot of videos that you teach you incredible things, but the lack of a proper structure from beginning to advanced level is a pain. If you start learning programming from YouTube, it will take you ages to learn programming because you have no idea where to start and which videos to watch. Why? Because you don't know what you don't know.
CS50 has a properly structured series of videos that doesn't expect you to know anything prior to starting this course. Fun fact: More than 50% of the students who take CS50 have never taken a Computer Science class before in their lives, yet all of them complete this course with a good grasp of programming.
CS50: How to get Started The Right Way
Step 1: Go to EdX.org.
Step 2: Create an account by clicking on Register in the right-top corner.
Step 3: After that, click on 'Explore New Courses'.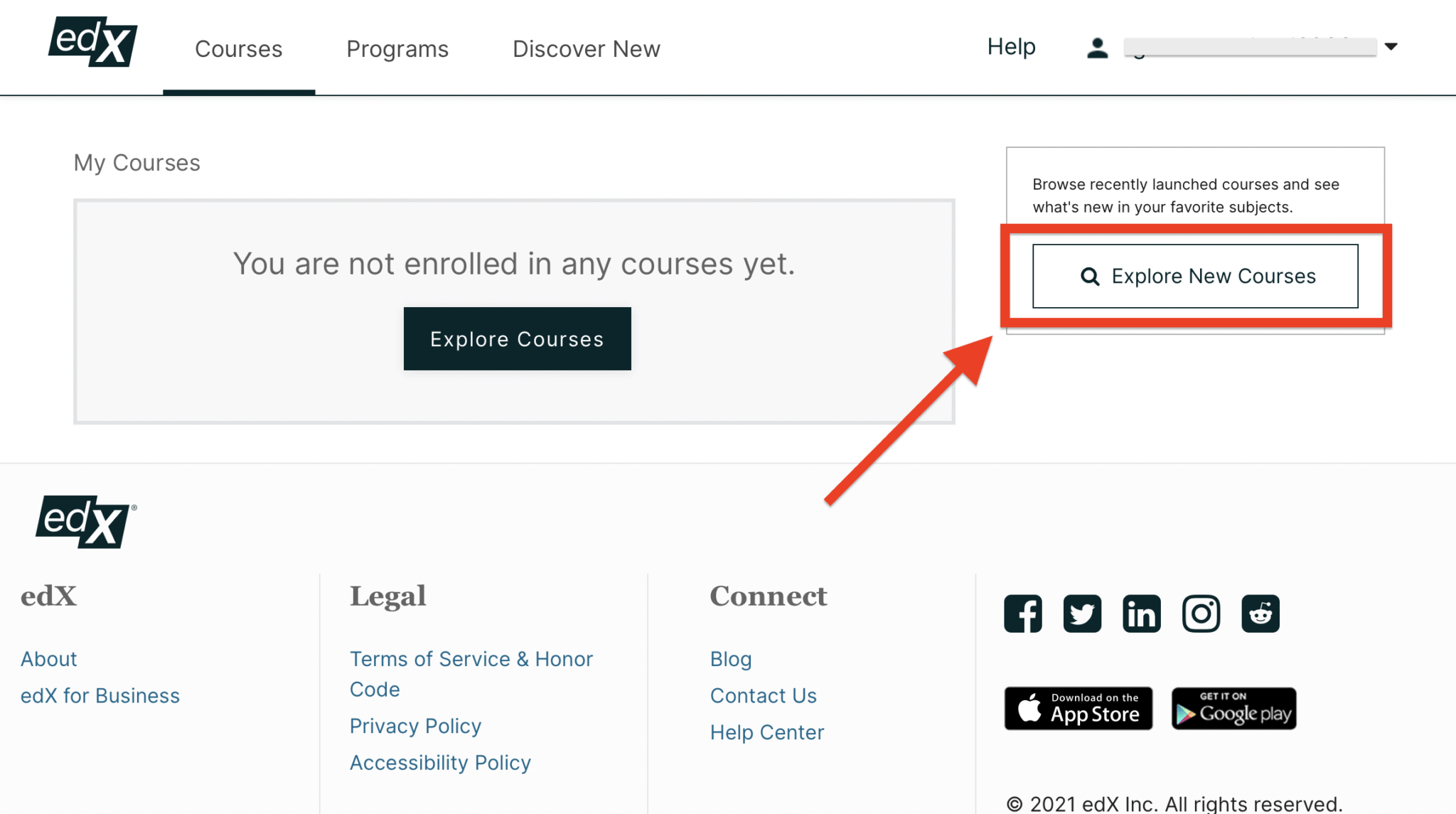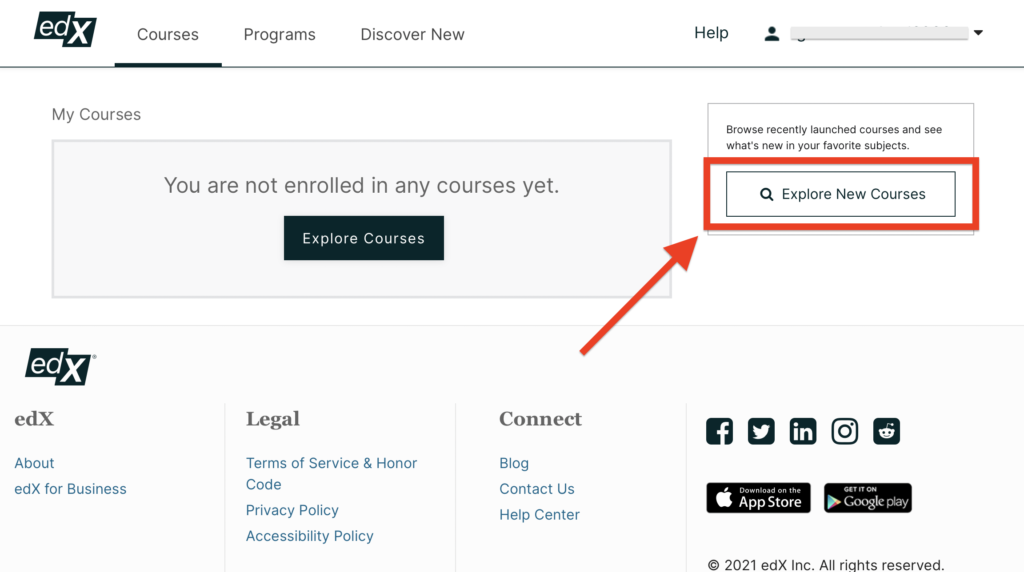 Step 4: In the search bar, type 'cs50' and click on the first course that appears.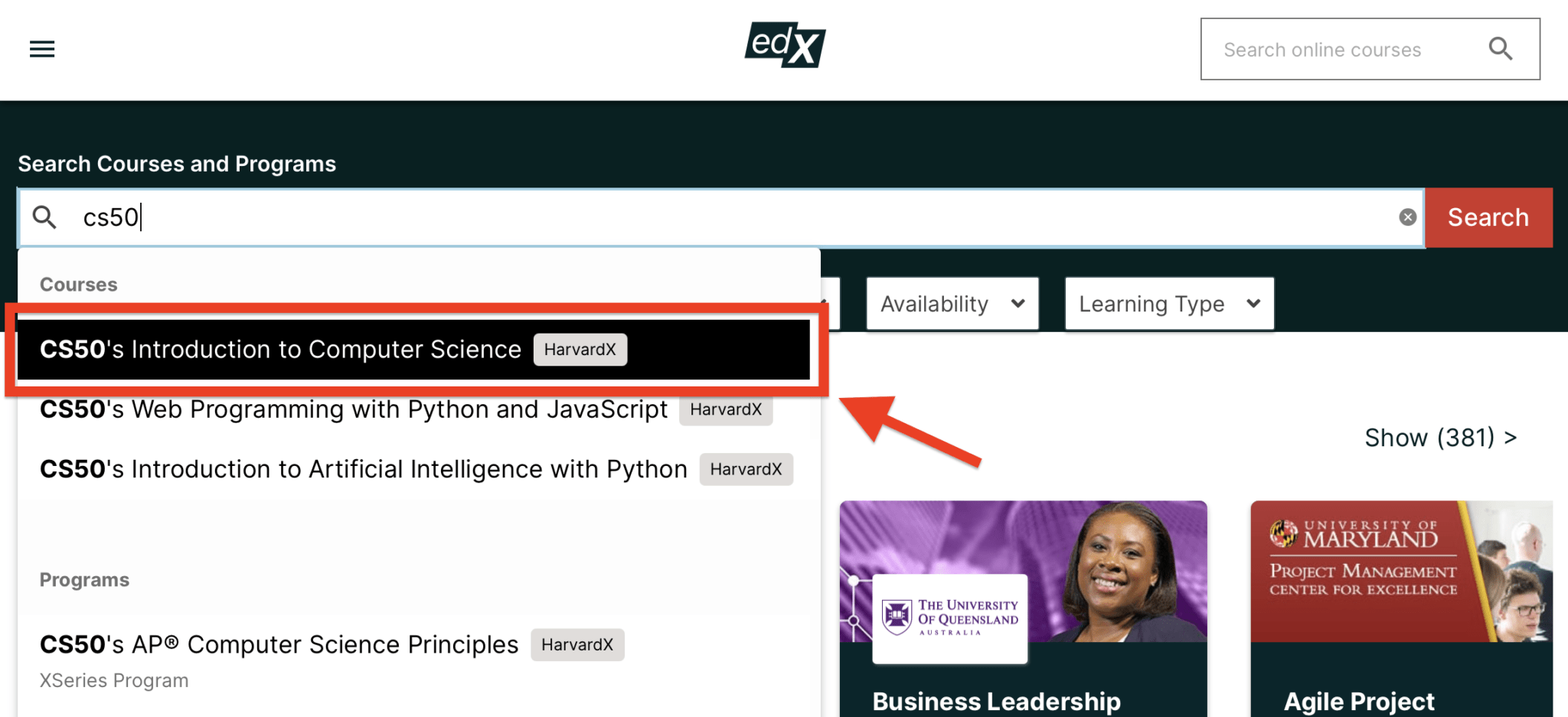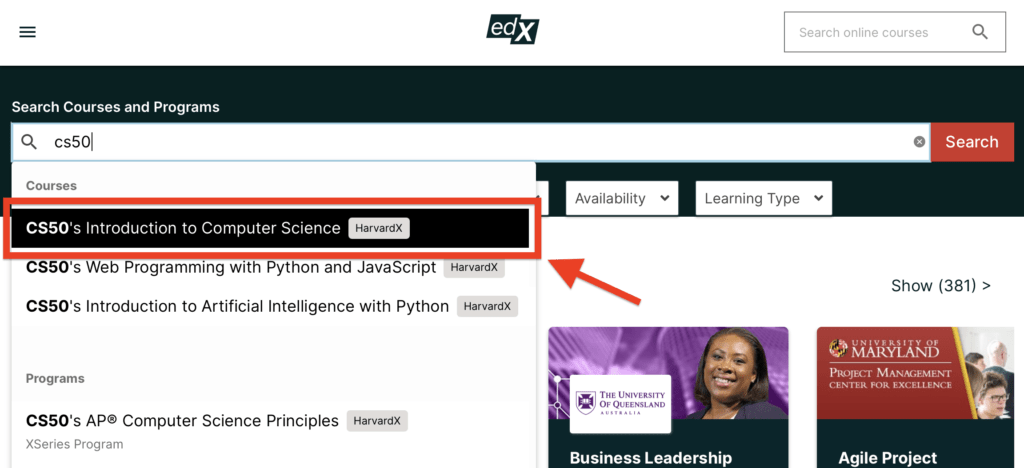 Step 5: Click on 'Enroll'.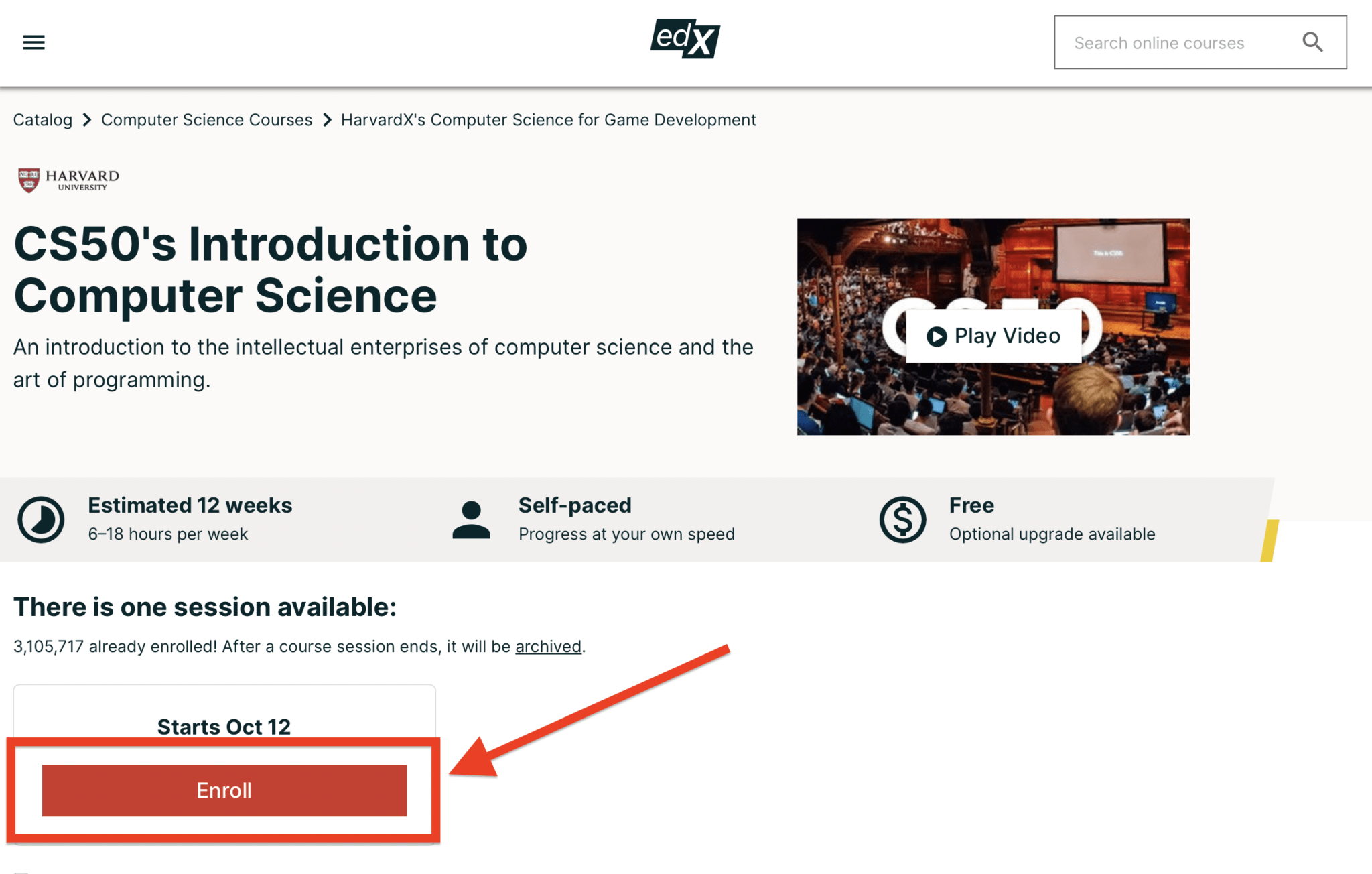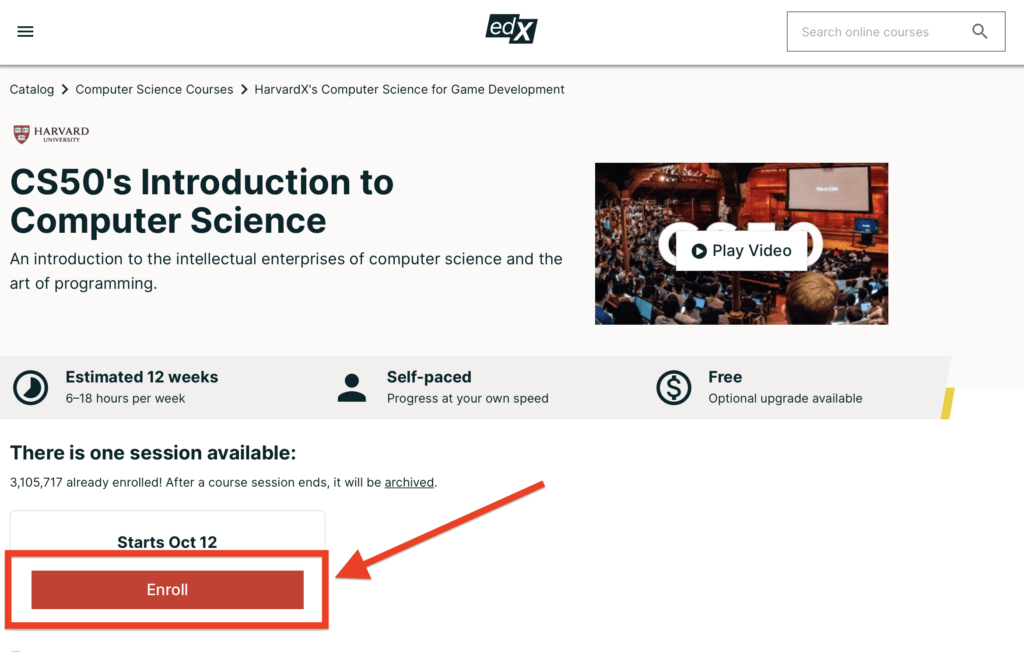 Step 6: Next, click on 'Continue' in the free option without the certificate (Later in the blog, I'll teach you how to get a certificate from Harvard for FREE).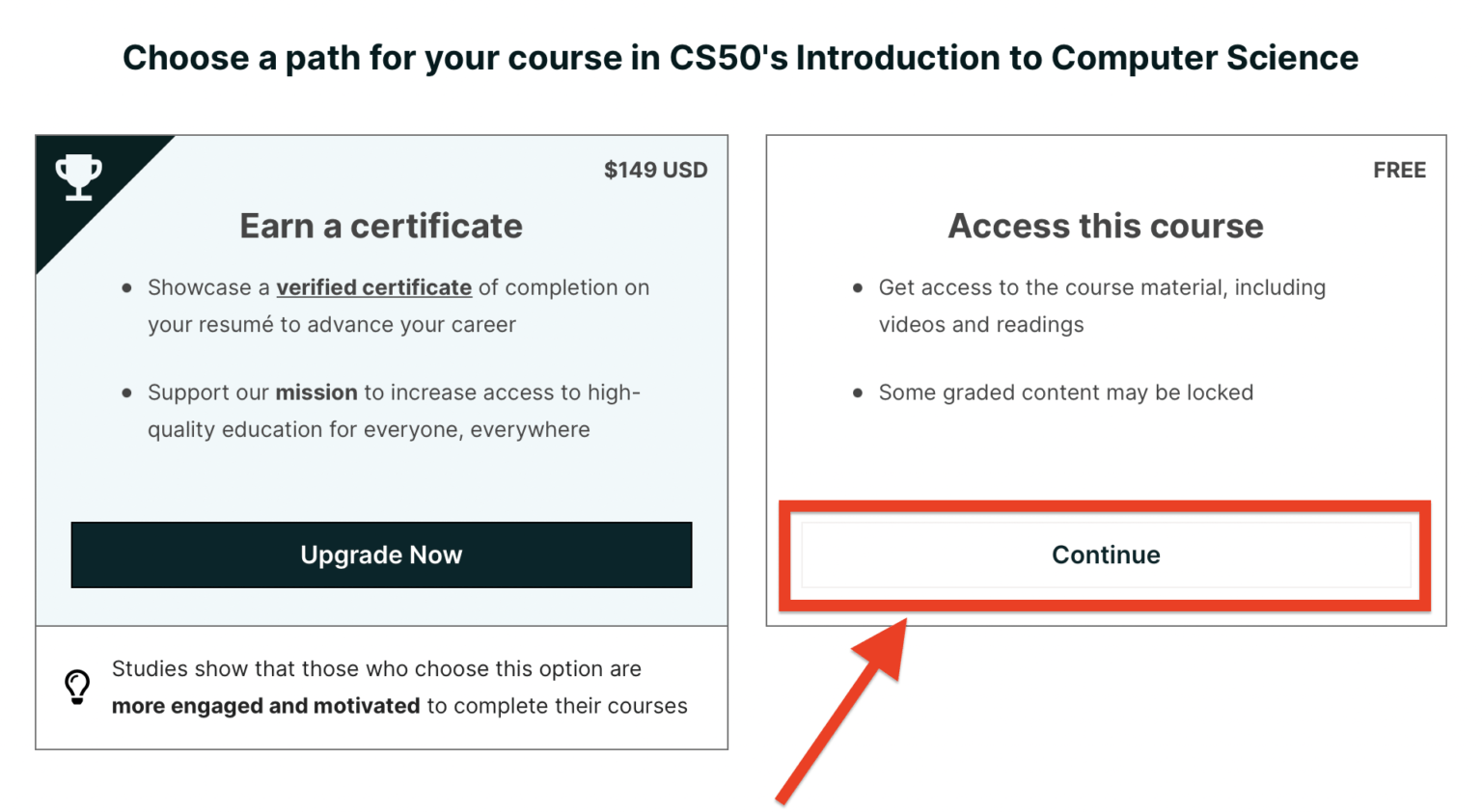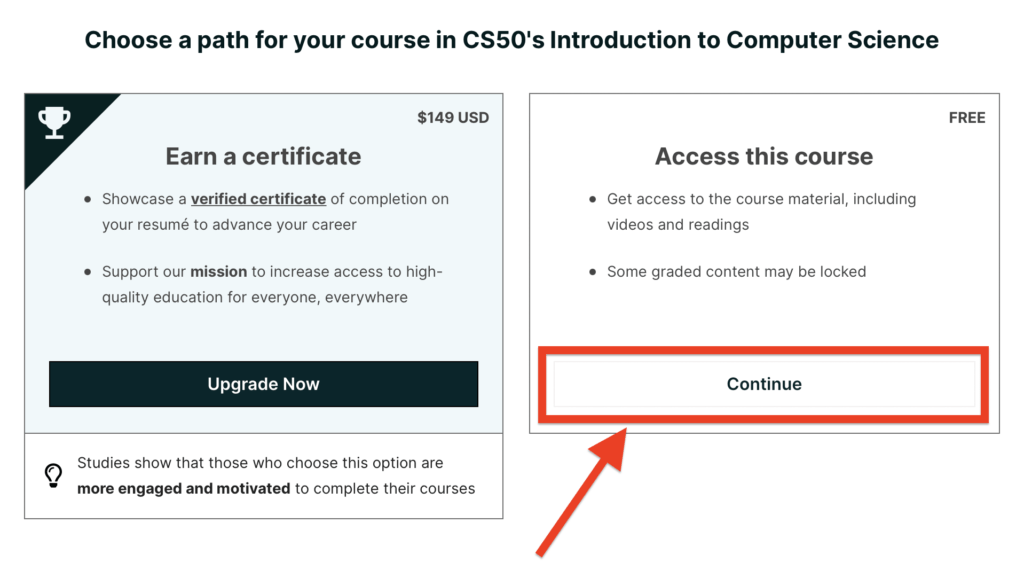 Step 7: Click on 'Start Course'.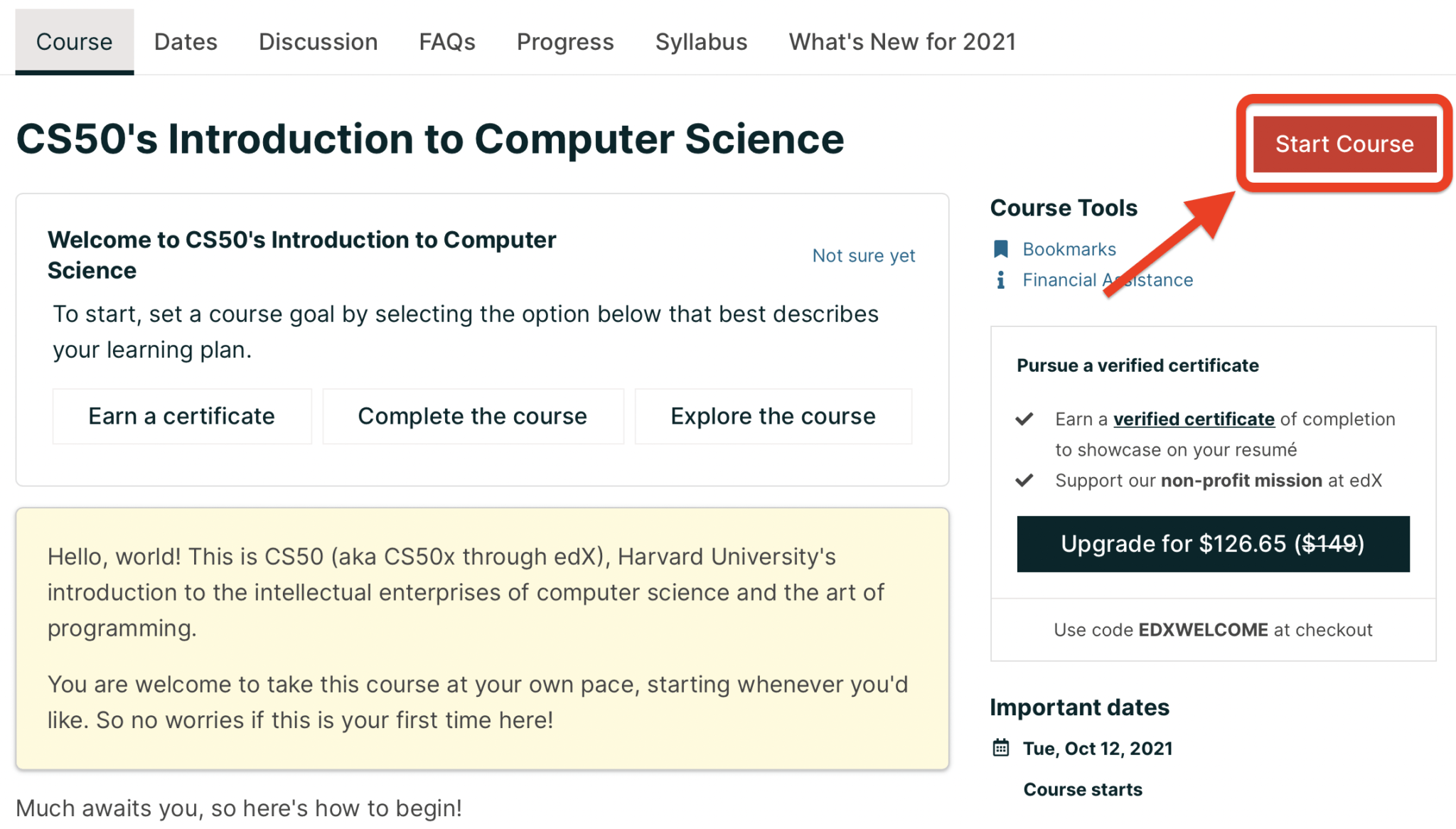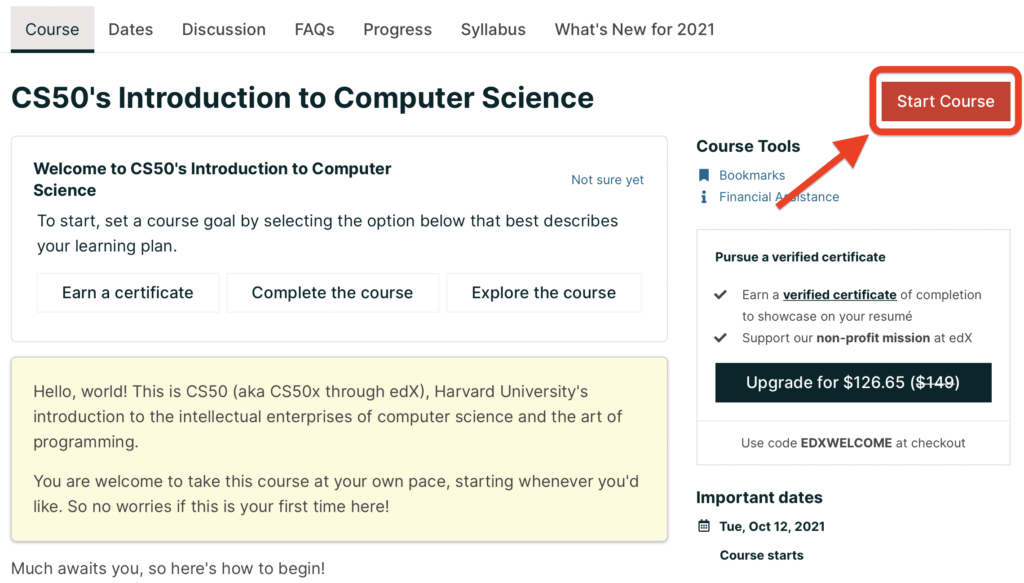 Step 8: Finally, click on 'Next' and begin taking the course.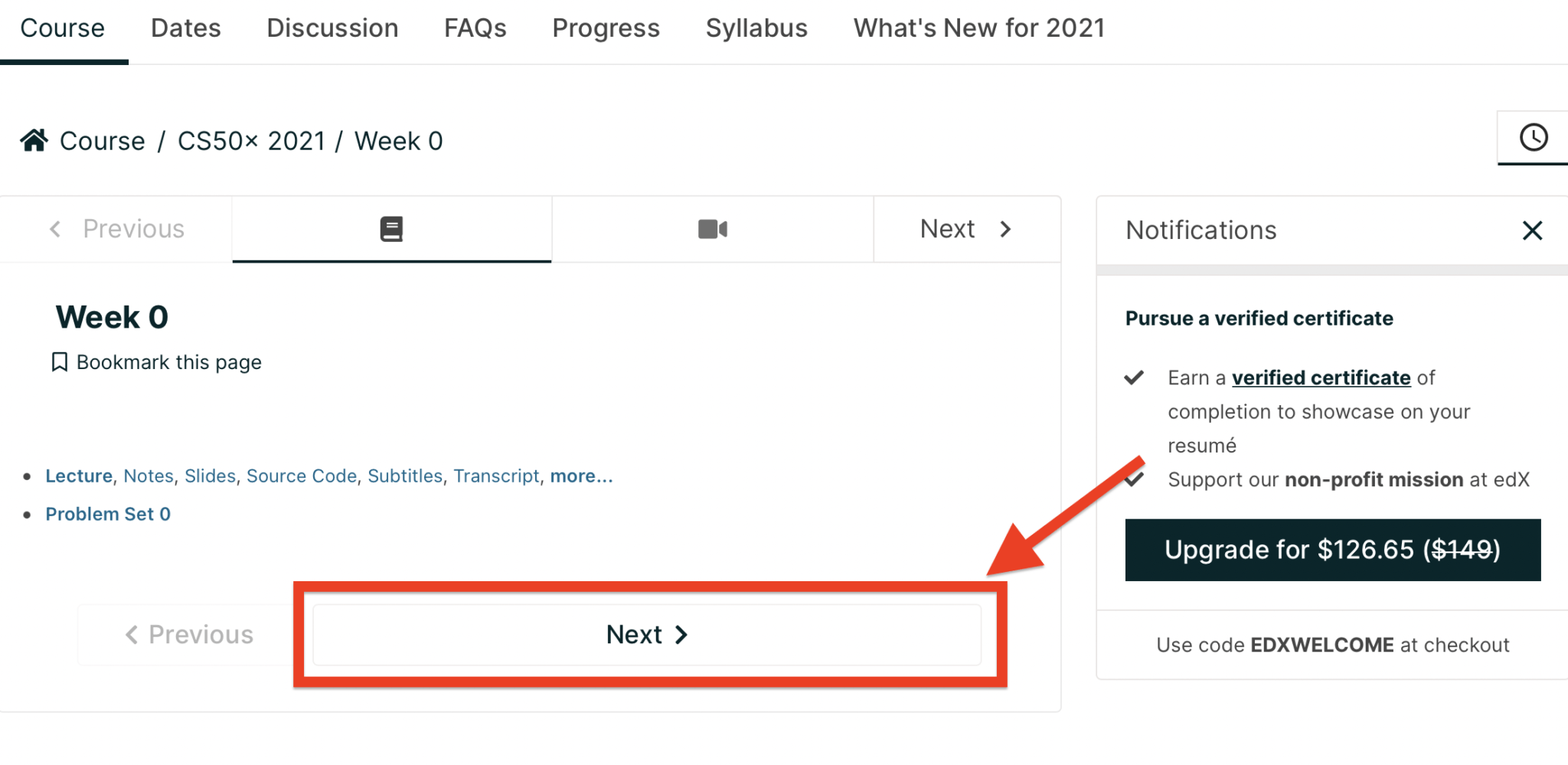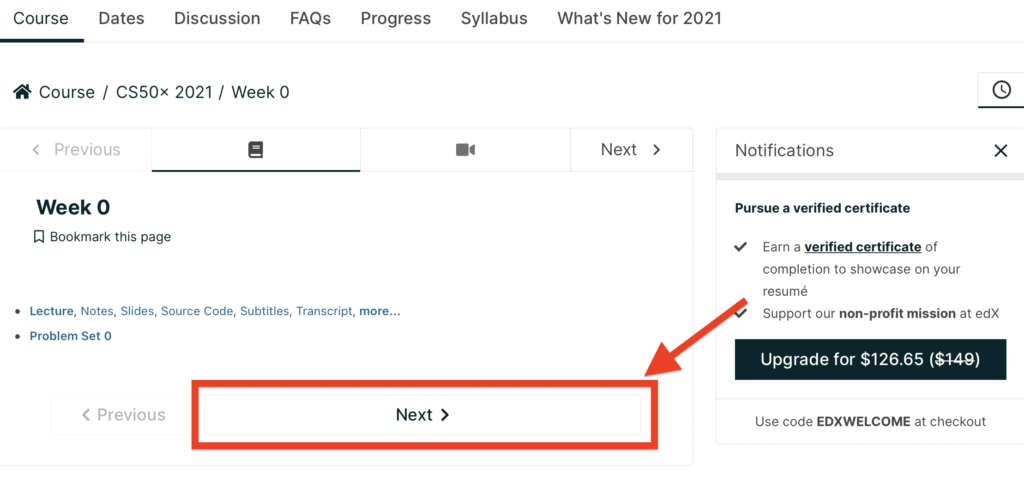 How To Access CS50 Problem Sets
Step 1: First, go to this link or click on 'Problem Set 0'.
Step 2: After you go to the given link, you'll see the following interface.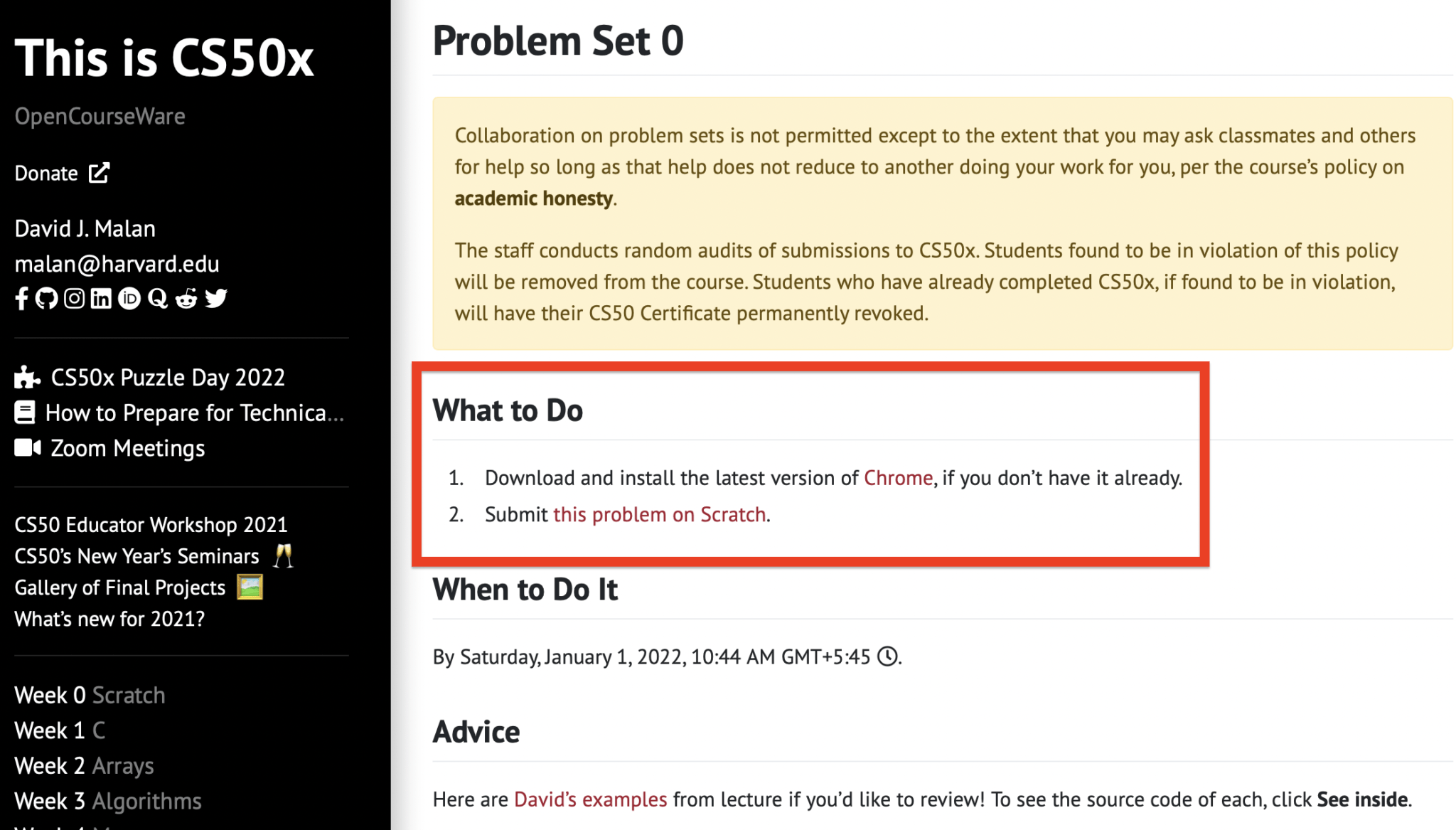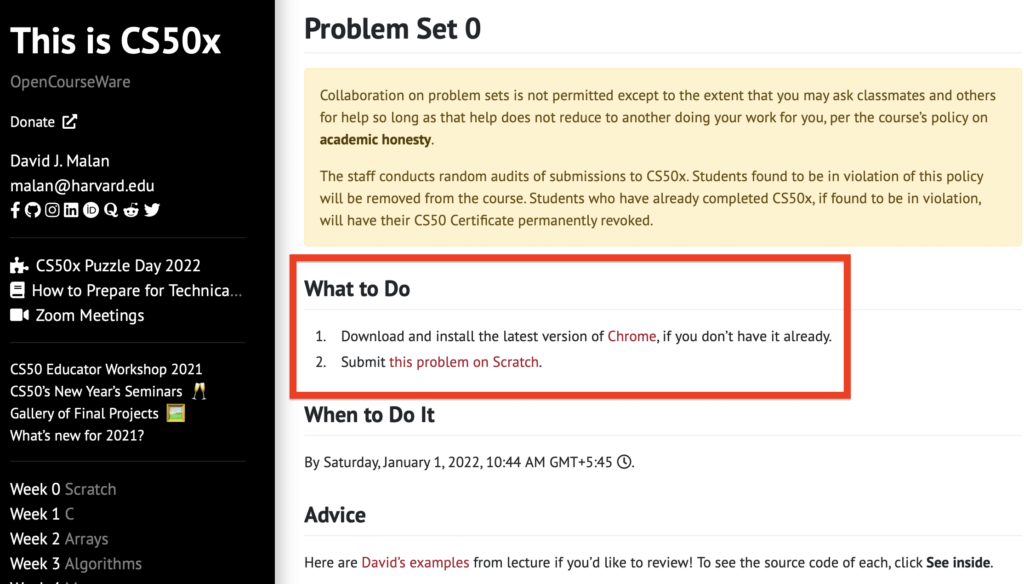 Step 3: Download and install the latest version of Chrome from here, if you don't have it already.
Step 4: Click on 'this problem on Scratch'. Then, you'll see the detailed instructions on exactly how to do it and on how to submit it.
How to Get CS50 Certificate for FREE
In order to get a CS50 Completion Certificate from Harvard, you must submit and receive a score of at least 70% on each of this course's problem sets, labs, and the final project.
Step 1: First of all, go to CS50's website through Edx or click here.
Step 2: On the left, go down to 'CS50 Certificate'.
Only after you've fulfilled the prerequisites, you'll be able to get a certificate like such.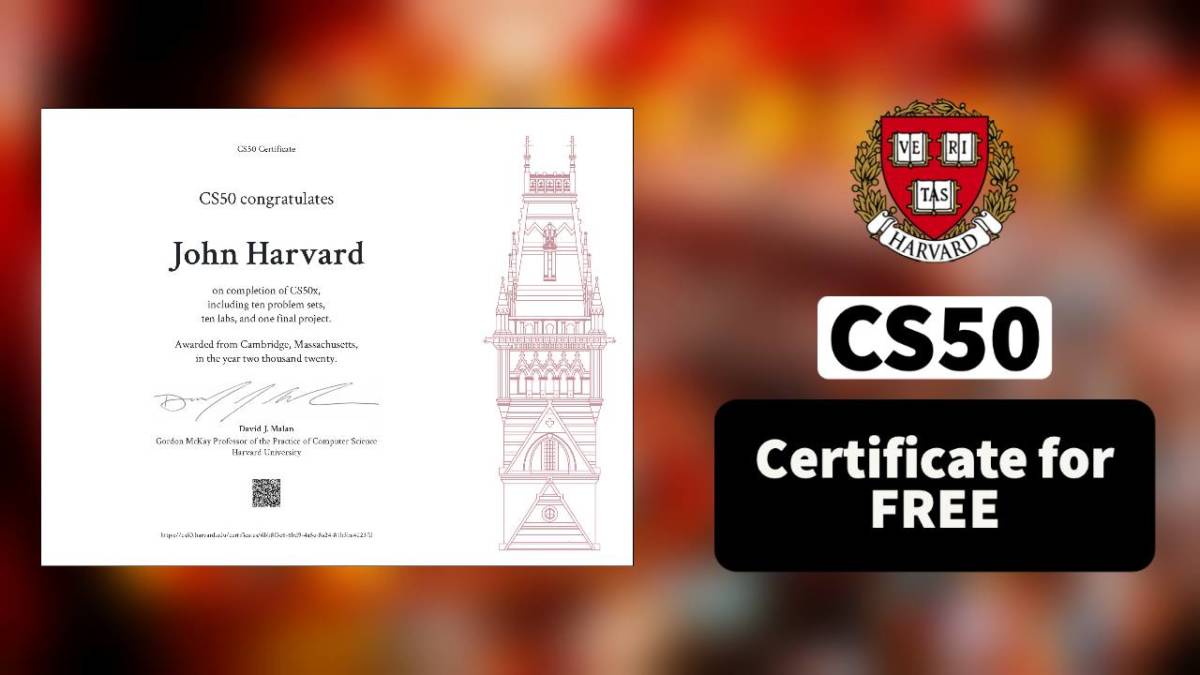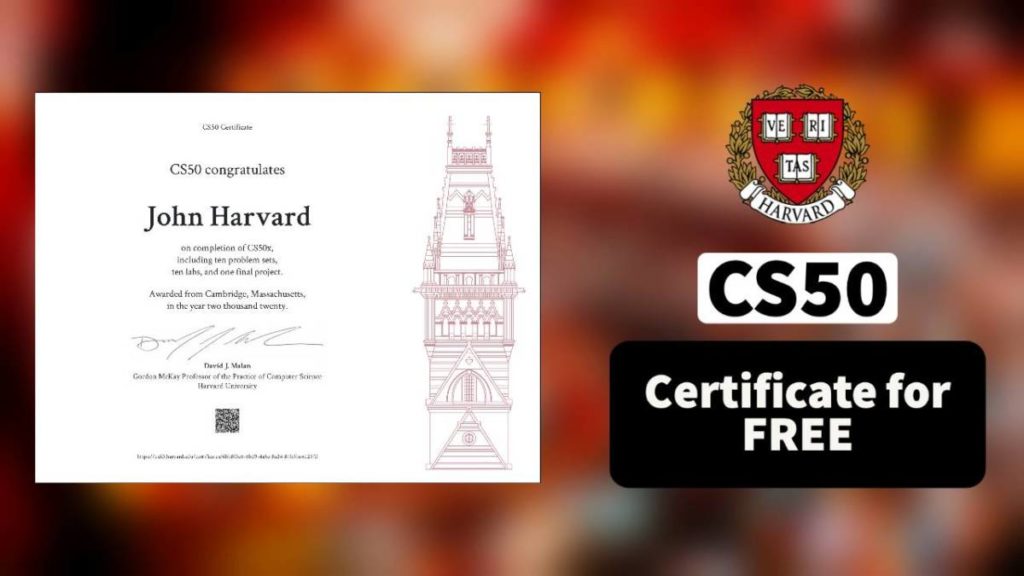 Things You MUST KNOW Before You Start CS50
#1: You may find solutions to the problem sets on the internet, however, you can't just copy-paste. Harvard has a very effective algorithm that detects if your solution has been copied from any previous solutions that were already submitted. If yes, you'll be removed from the program, and if you've already got your certificate, it can be revoked. For more details, read Harvard's Academic Honesty Policy.
#2: If you want to receive the free certificate, you must go to cs50.harvard.edu/x/ but NOT cs50.harvard.edu because they are different websites (one has a black-white interface, and the other has a red-white interface).
Conclusion
To sum up, CS50 is an extremely valuable course that can transform the way you think about computers. It takes you from the basics of computer science to a level where you can start working professionally in the industry. If you are a high school student or recently started college, and are interested in programming or Computer Science in general, you should definitely take CS50.
Subsequently, it also has additional in-depth courses called 'CS50's Web Programming with Python and JavaScript', 'CS50's Introduction to Game Development and 'CS50's Introduction to Artificial Intelligence with Python' which you can take after CS50's Introduction to Computer Science.
If you have any questions or recommendations, feel free to drop them in the comments down below. Until then you can read these articles as well. Also, check out our other website by clicking here.
Also Read