Introduction
Have you ever wanted to start your own website? The first step to doing so is to have a domain. A domain is the address of the website. For example: highapproach.com and google.com. Normally, you'd have to pay for one, but there are ways to get a domain name for free. And in this article, I'm going to show you exactly how to get a domain name for free.
I wanted to start my own website (blog) for a really long time. Initially, I tried building it via blogger.com, then with wix.com, then with wordpress.com. But none of those felt like my own. All of them had this ____.blogspot.com or ____.wix.com or _____wordpress.com. These are only a few examples of such services. The bottom line is: You don't feel like it's your own until it actually is your own. Even if you don't have paid hosting, having your own domain helps a lot in not only making you feel like it's your own but also it looks more professional and seems easy to give links to people. So can you really get a domain for free?
Yes, you can get a free domain. These domains are mostly limited for a year, and then you can renew them as needed.
In this blog, I'll share with you how to get a free domain name.
Should You Use a Domain Name for free?
To be honest, we all want to get and use a free domain, but is it really worth it? The short answer is yes but the long answer is kind of no. It is because when you use a free domain, you are compromising the speed, performance, and ranking of your website. Also, people are spontaneous with typing .com while looking for a website. So if you use a free domain, it may or may not work out for you in the long run. But if you want to start your website right away, here is how to get a free domain name:
How To Get a FREE Domain Name
1. Free Domain with a Hosting plan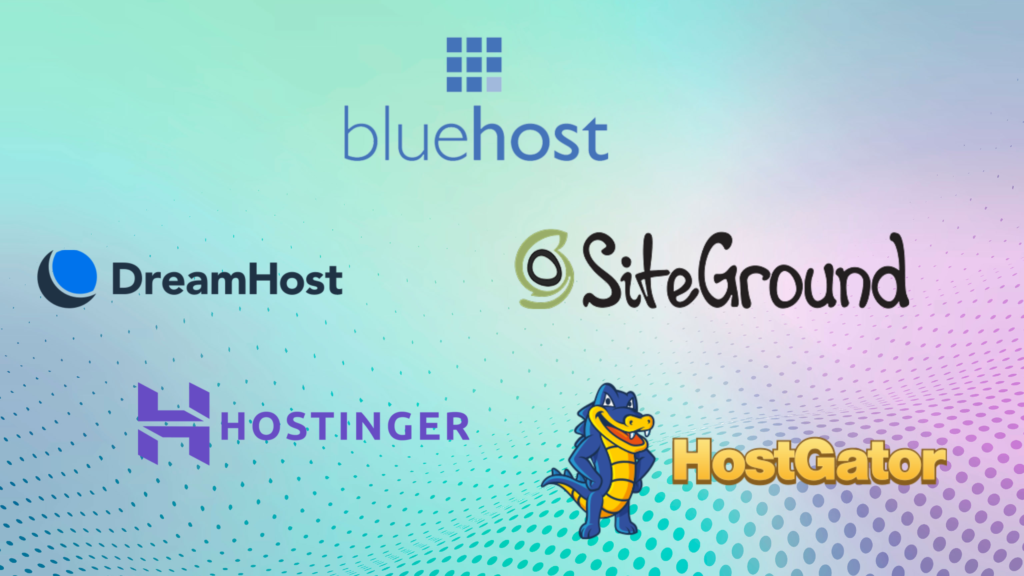 The first way to get a domain name for free is with a hosting plan. With most web hosting services today like DreamHost, BlueHost, Site Ground, HostGator, and others, you can get a domain name for free with most of their hosting plans. These domain names are usually available for a year, and after the maturity period, you can renew them by paying to use them for as long as you want. This way you can get a domain with the most popular extensions for free.
Personally, I don't recommend getting a free domain with a hosting plan if it's for the long term. It is so because even if you get the domain for free for the first year, after the first year, the renewal cost is a lot more than what you'd have to pay if you got the domain from NameCheap for example.
2. Free Domain from Free Domain Providers
Yes, there are some free domain providers from where you can get free domains for quite some time. Providers like FreeNom.com, GetFreeDomain.name, and Dot.tk are a few I recommend if you want to use not-so-used extensions. There are a few others but they don't really work.
This way you'll be able to get domains with extensions like .tk, .ml, .cf, and other similar ones. These are not really recommended if you want to generate more traffic to your website as these are not properly ranked by search engines like Google, Bing, and Yahoo.
3. Free Domain from Governments
Most counties' governments provide free domain for a lifetime with their countries' extension. For example, if you live in Nepal or if you know someone from Nepal, you can get a free .com.np domain for a lifetime. And the best part is that search engines are obligated to rank them well by law in the respective countries. The only caveat is that there are conditions for eligibility.
How To Get A Free '.com.np' Domain
It doesn't really matter whether you are a Nepalese or not, if you know someone who lives in Nepal, you can get a .com.np domain for free for a lifetime.
What you'll need:
1. A Nepalese Citizenship or Business Registration Certificate
2. Cover Letter
Here's how:
Step 1: Go to register.com.np.
Step 2: Create an account by entering your details.
Step 3: After you have your account, enter a domain name you want to check for availability. (Make sure that the domain name you enter is identical or related to the citizenship or registration certificate you use.)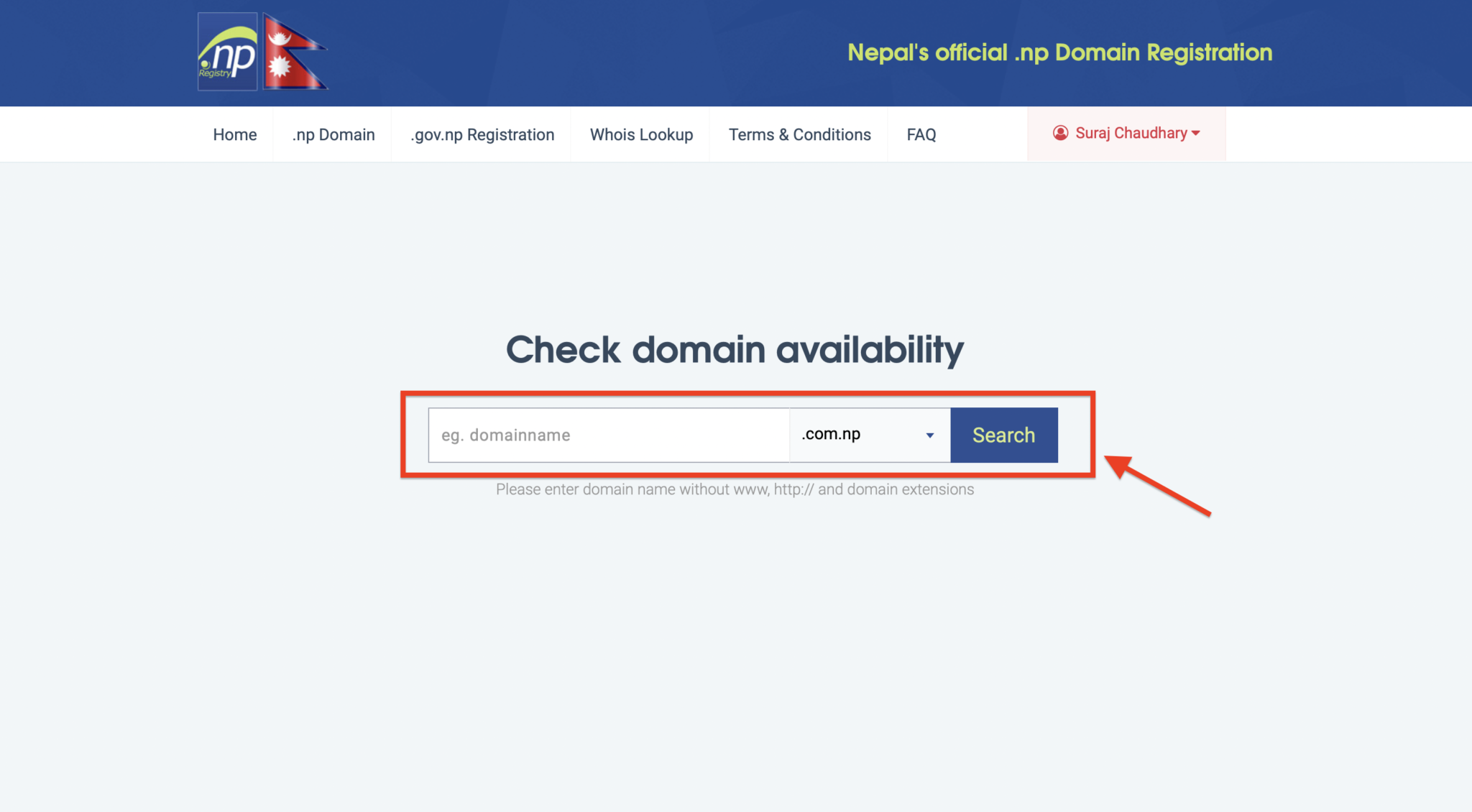 Step 4: Click on Register now.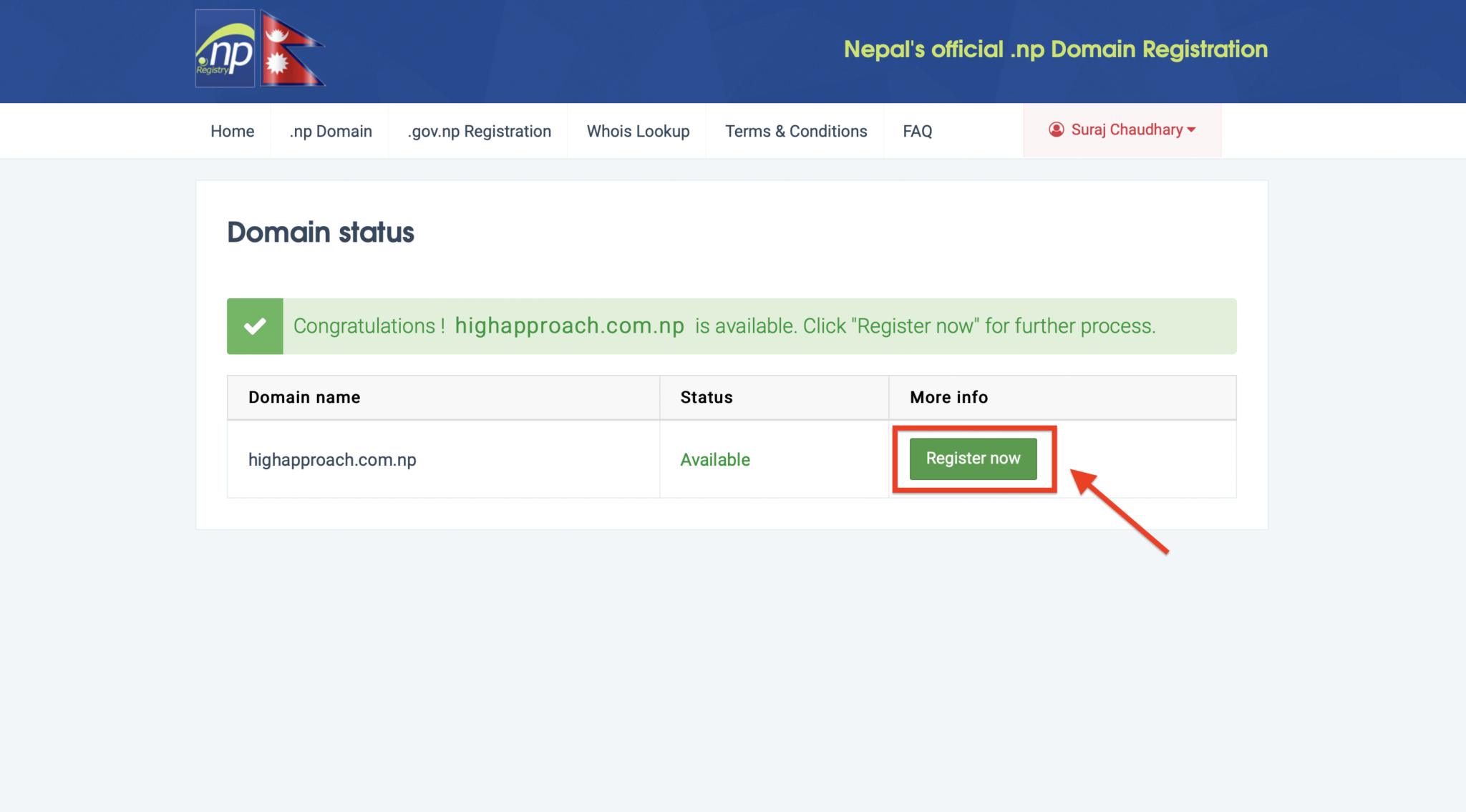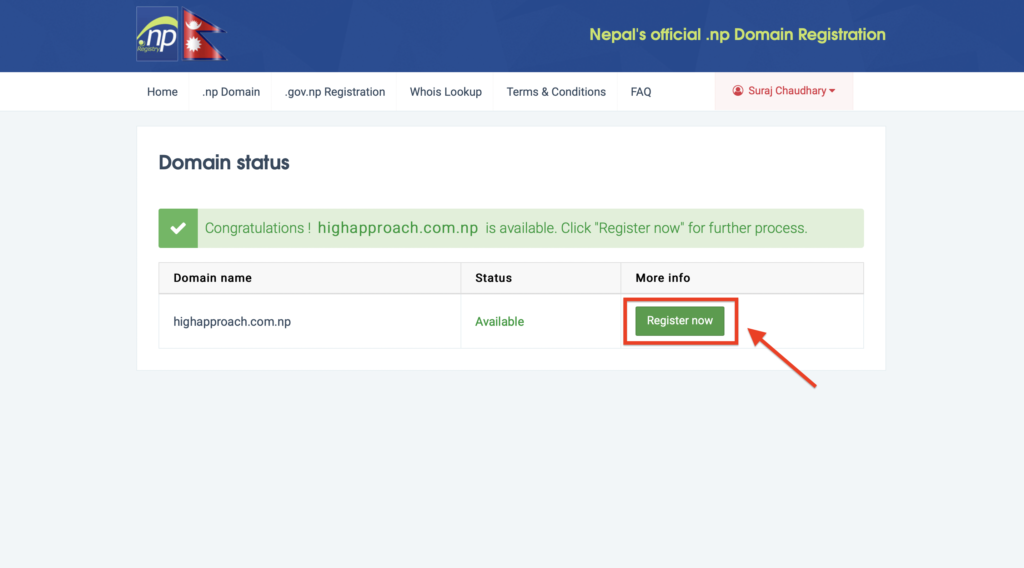 Step 5: Enter all your details. (If you don't have a nameserver, use malcolm.cloudflare.com as the primary name server, and melody.cloudflare.com as the secondary name server. Don't worry, we can always change this later.)
Step 6: Click on Save & Continue.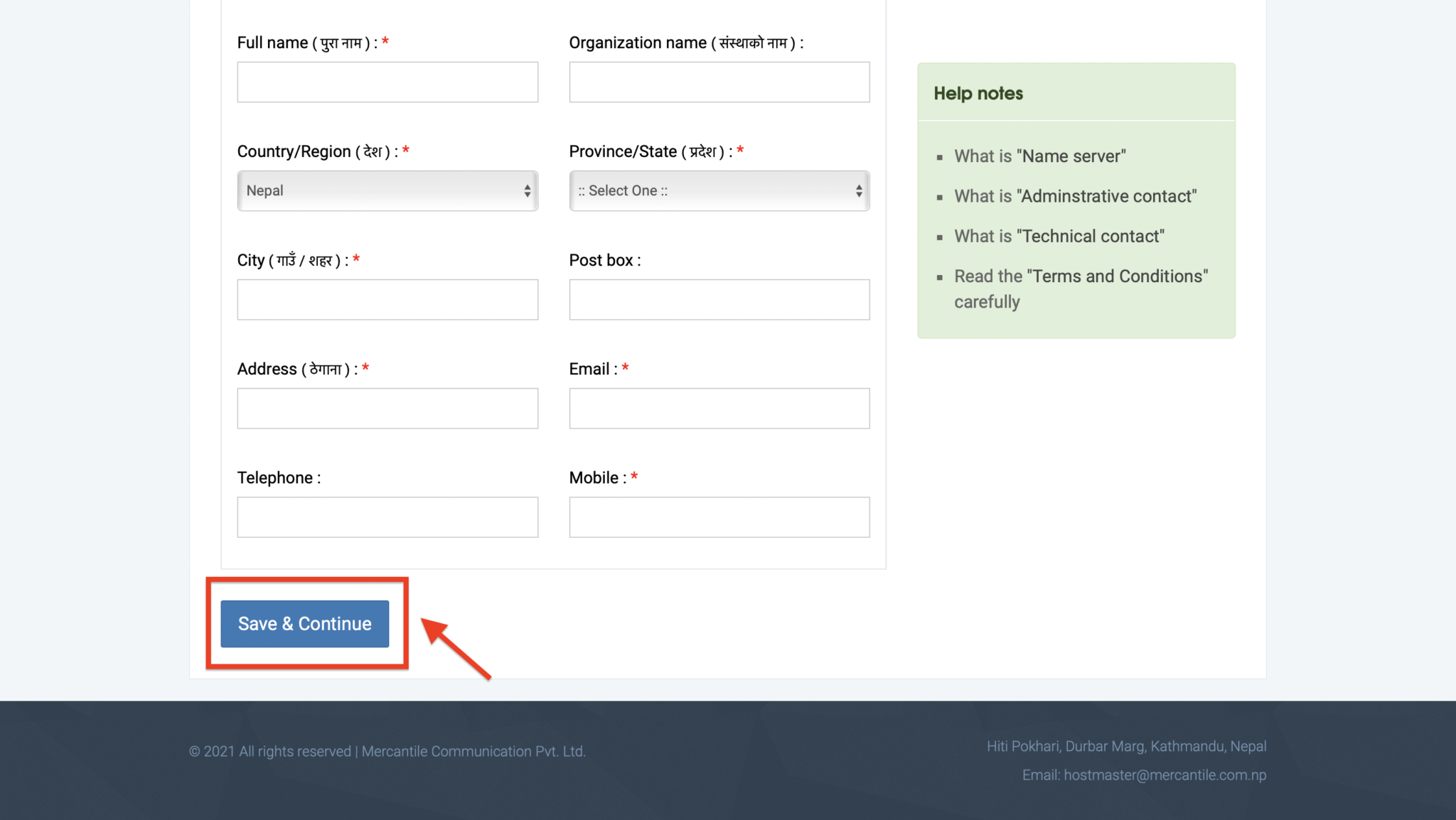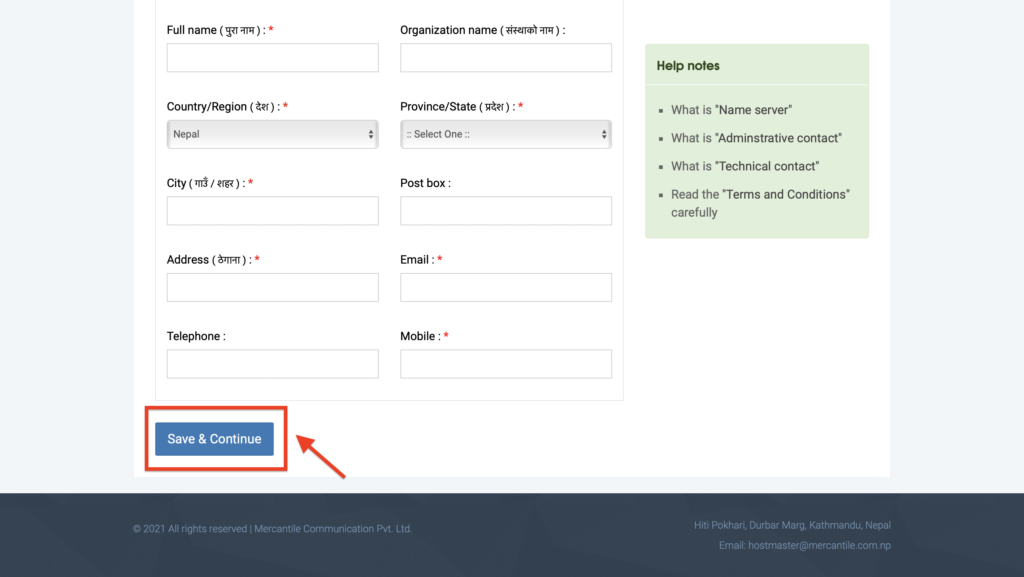 Step 7: Click on Select One and select the Registration/Citizenship document first, attach it and save it.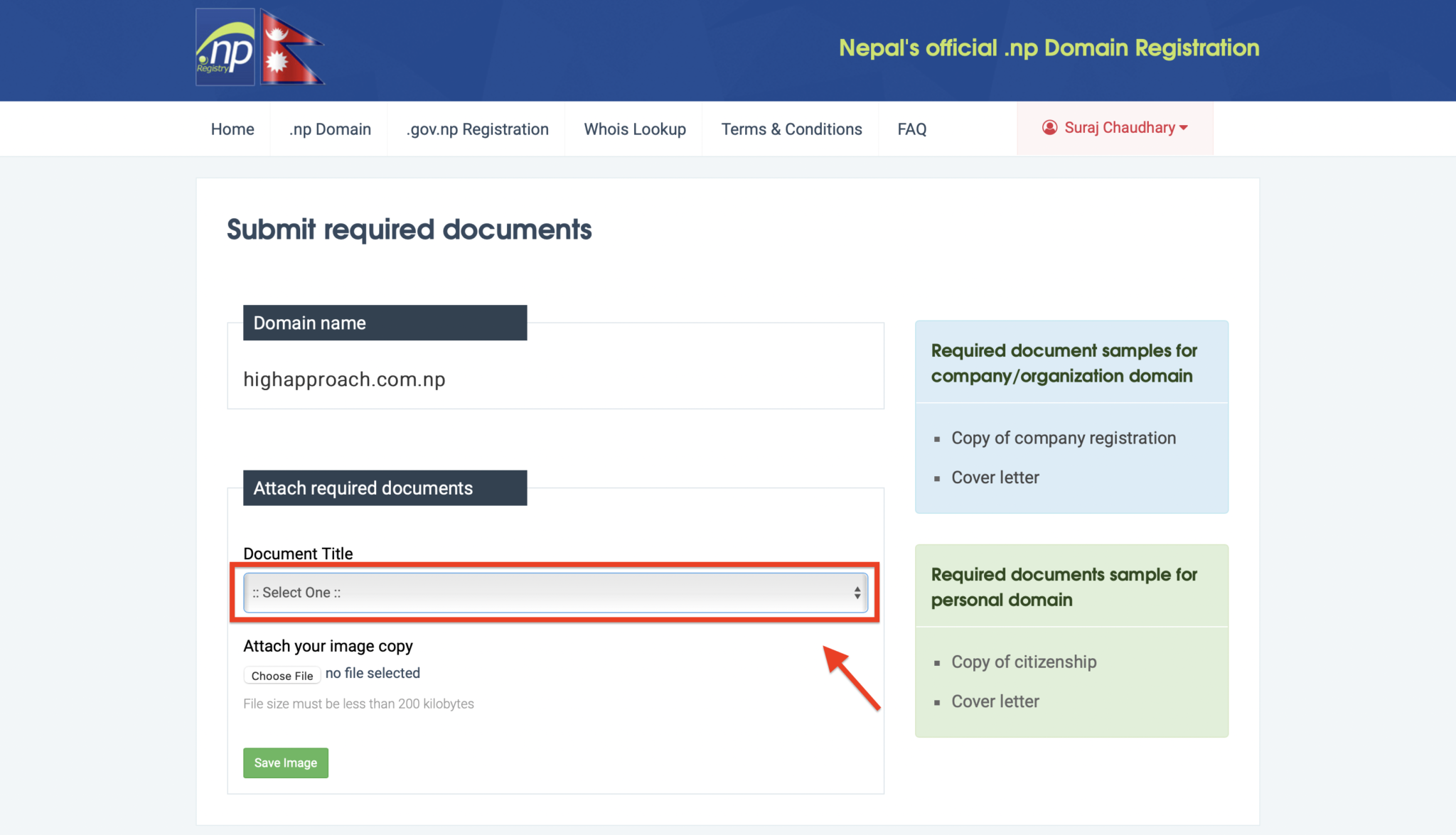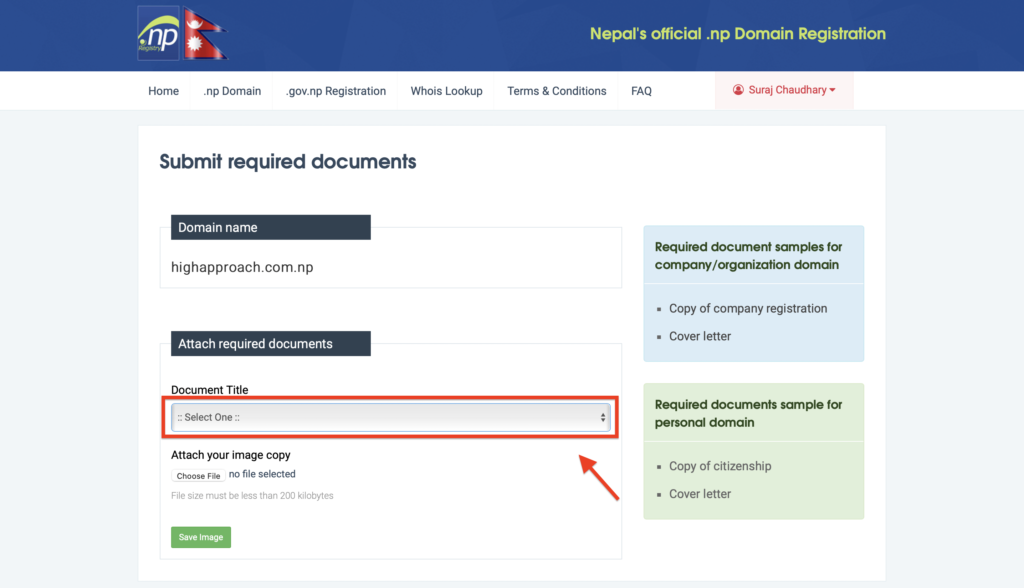 Step 8: Select the cover letter and attach your cover letter. It may look like this: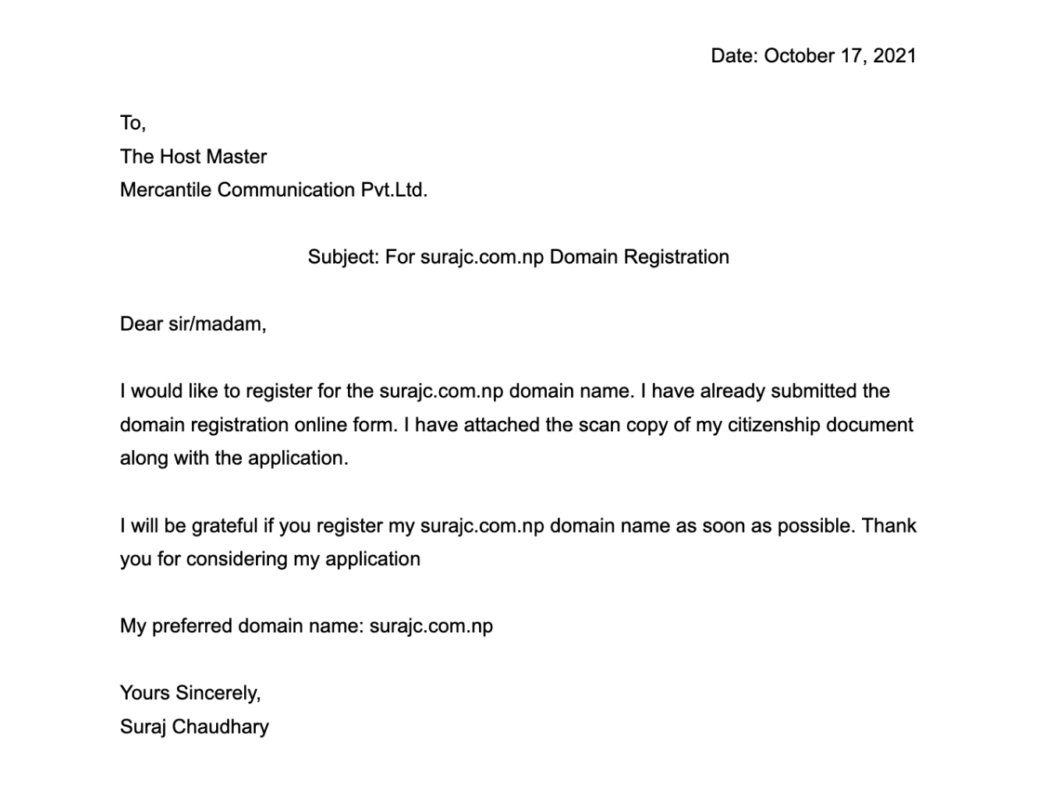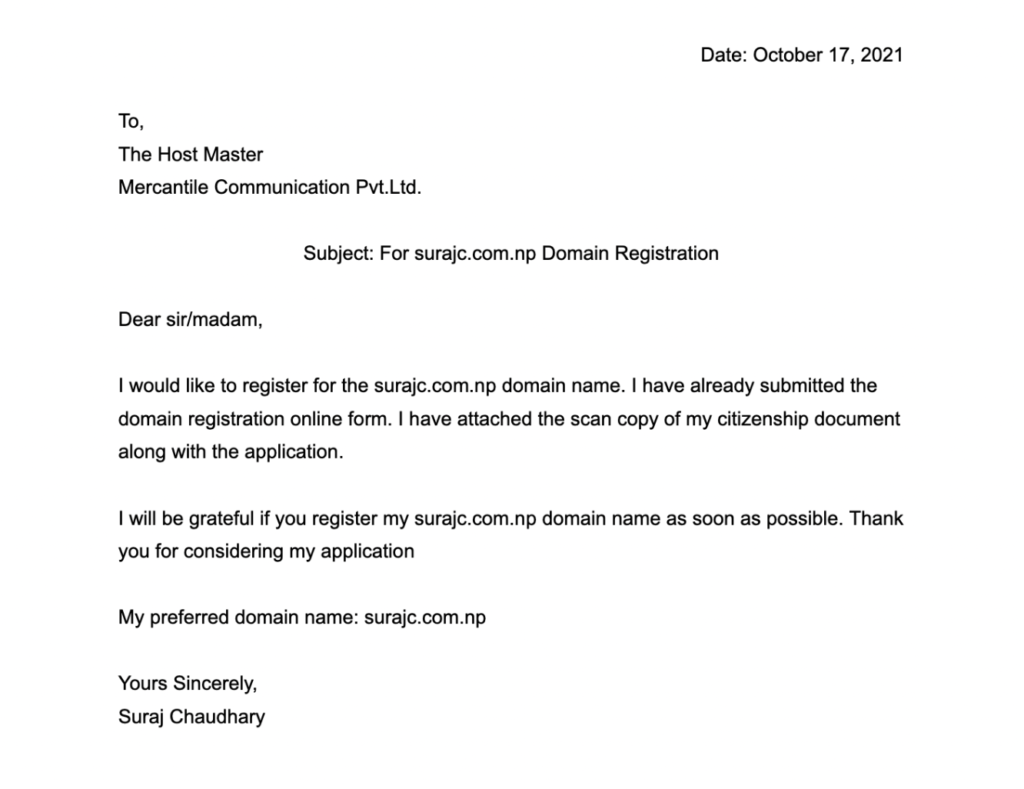 Click on this link to get a draft for this cover letter. Make a copy, edit it, and change the date, domain name, and your name.
Step 9: Click on Submit and you should get a response from Merchantile communication within a day or two.
Note: If your photo or document sizes are larger than 200kb, you can use Reduce Images to resize them.
Other Articles
How To Change Your MailChimp Profile Picture Which Appears In Gmail
How to use Spotify for FREE