Unless you are always busy and have no time for recreation, you might have wondered, what are the best websites to watch movies online for free. I had the same question for a really long time.
After some research and chatting with my friends, I found several websites where we can watch movies for free. You could surely pay for platforms like Netflix, Hulu, Disney Plus, HBO, Amazon Prime, and several others, but that might not be the best option.
Can you watch movies online for free? Yes, you can watch movies online for free. You can do that through several websites that make them available with added ads. You can block those ads using an ad blocker. These websites offer a wide range of movies and series.
In the rest of this article, I'll share with you a list of the best websites where you can watch movies online for free. I will also share with you how you can avoid the countless ads that they have all over the website.
Why should you even consider websites where you can watch movies online for free?
There are various reasons why might want to watch movies online for free. Here is a list:
1. High cost of paid platforms
Subscribing to Netflix, Hulu, Disney Plus, HBO Max, Amazon Prime, and several others can be very pricy. A decent monthly subscription to Netflix can cost you an average of $18/month. It's time to say goodbye to these paid streaming services, especially if you're trying to lower your monthly bills.
You might be surprised how quickly these expenses that seem insignificant can add up to a major portion of your bills. The websites that provide streaming movies online for free are a good way to reduce those expenses.
2. Limited movies and series
Since the streaming platforms are entirely different, they have limited movies. Each streaming platforms have some movies but none have most.
That way it becomes hard to subscribe to the right one. Several times you would get tired of not finding anything interesting in the streaming service you've subscribed to.
Having more options and not having to pay and still get only a few would seem appealing to many people.
3. Not always watch movies
If you are really busy or don't really watch movies very often, paying a recurring charge for a streaming service might seem stupid, and it is.
If you are an occasional watcher, maybe you've met your family or old friends after a really long time, you might want to watch a movie and then forget it.
By forgetting it I mean not having to pay for it. Having these free websites where you can stream unlimited movies and series might come in handy when you want to watch something for a while.
BLOCK THOSE ADS
One annoying thing that these websites have in common is that they have ads everywhere. You could surely go through all the ads that they have to offer, or you can read How To Stop Ads Everywhere to block all those ads and have a premium-like experience.
When you use these ad blockers, you avoid all the random useless ads that there are (even on YouTube). Trust me, sometimes you'll find them life-changing.
Best Websites to Watch Movies Online for Free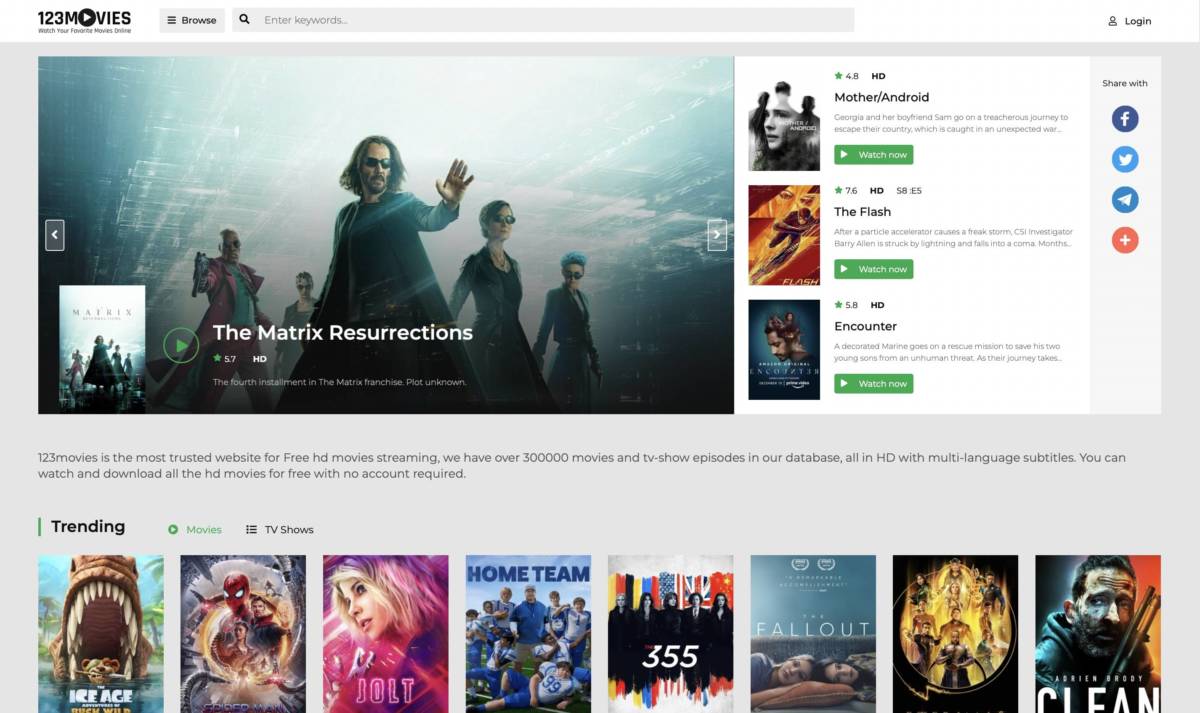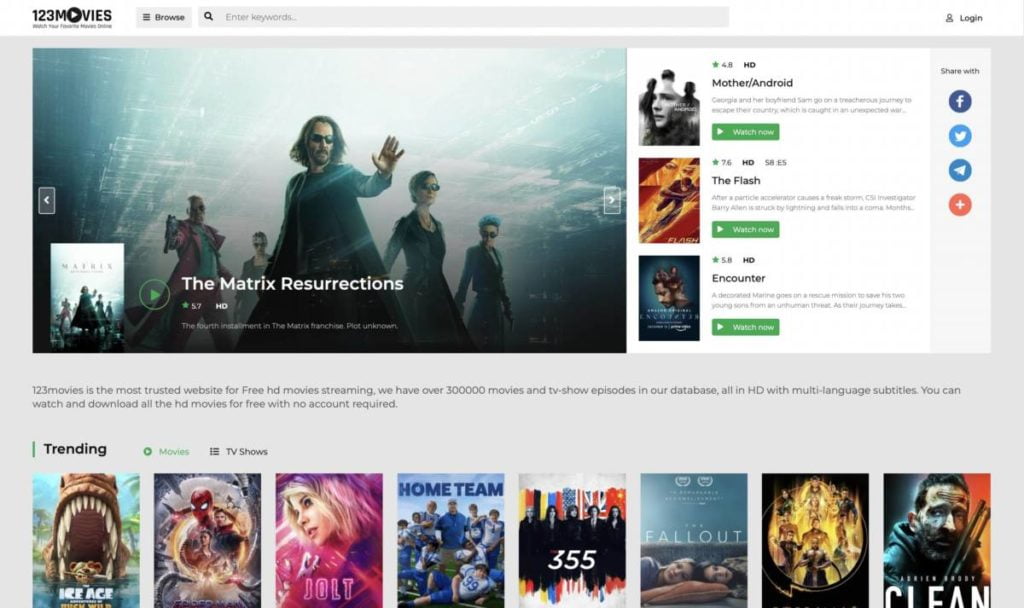 123moviesgo.ac is a website I've used for the longest and it is the one I recommend the most. It has a wide collection of movies and series. They have content from Netflix, HBO, Disney Plus, Amazon Prime, and a lot more.
You can search for movies and series according to the categories or you can also sort them according to their IMDB rating.
After you click on a movie to play it, you'll have options to choose the server from which to stream the show or movie. You can also control the resolutions from 720p, 1080p, and even 4k.
You can also choose among captions of different languages along with the ability to control the speed of the playback. One thing to keep in mind though is that sometimes you might get new tabs on clicks.
You can simply close those tabs. The entire movie or series will be played on only one tab that you open initially. So you can close all the extra tabs that open.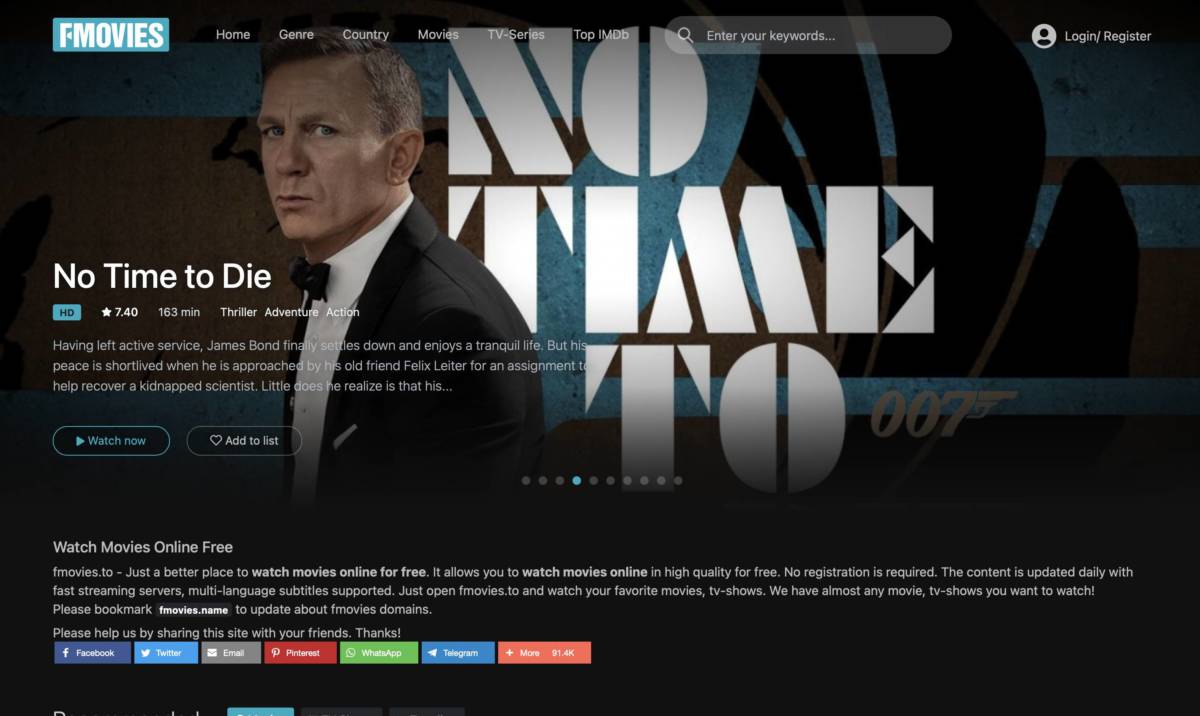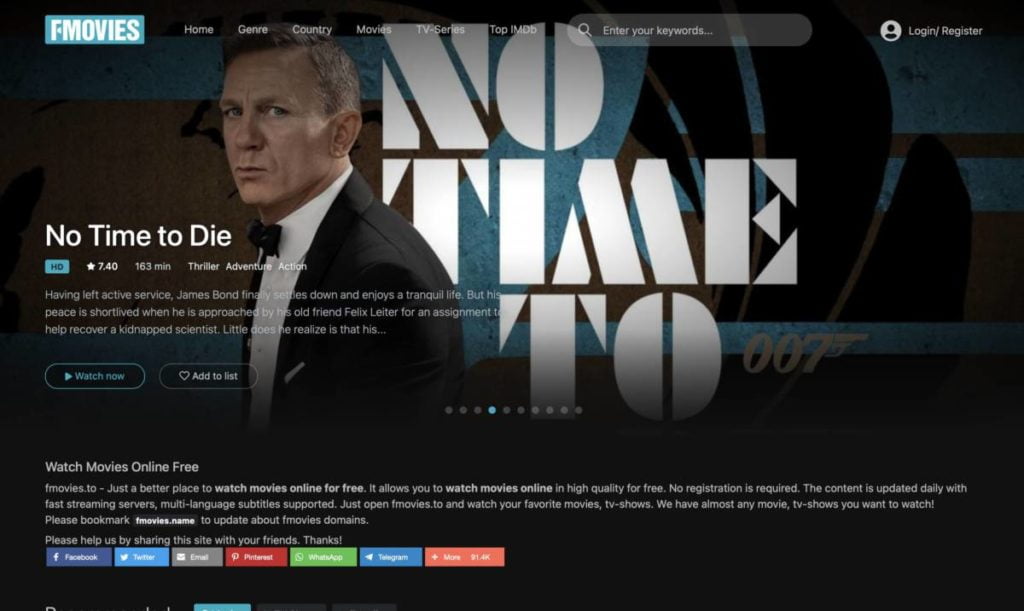 FMoviesz.to is another of my favorite websites to watch series and movies online for free. It is similar to 123movies. They also have a wide collection of movies and series which you can choose from.
At FMoviesz also you can choose the playback resolution. You can control the playback speed and choose from captions. Here as well you get to choose from a few servers to play with.
I mostly use Hydrax. They have a better navigation design than 123movies but have a similar library of movies and shows. You can also easily sort movies by their IMDB ratings.
You can also download movies and series from the website. To download you can simply play and you'll get an option to 'Download' right beside the "cc" button on the playback screen.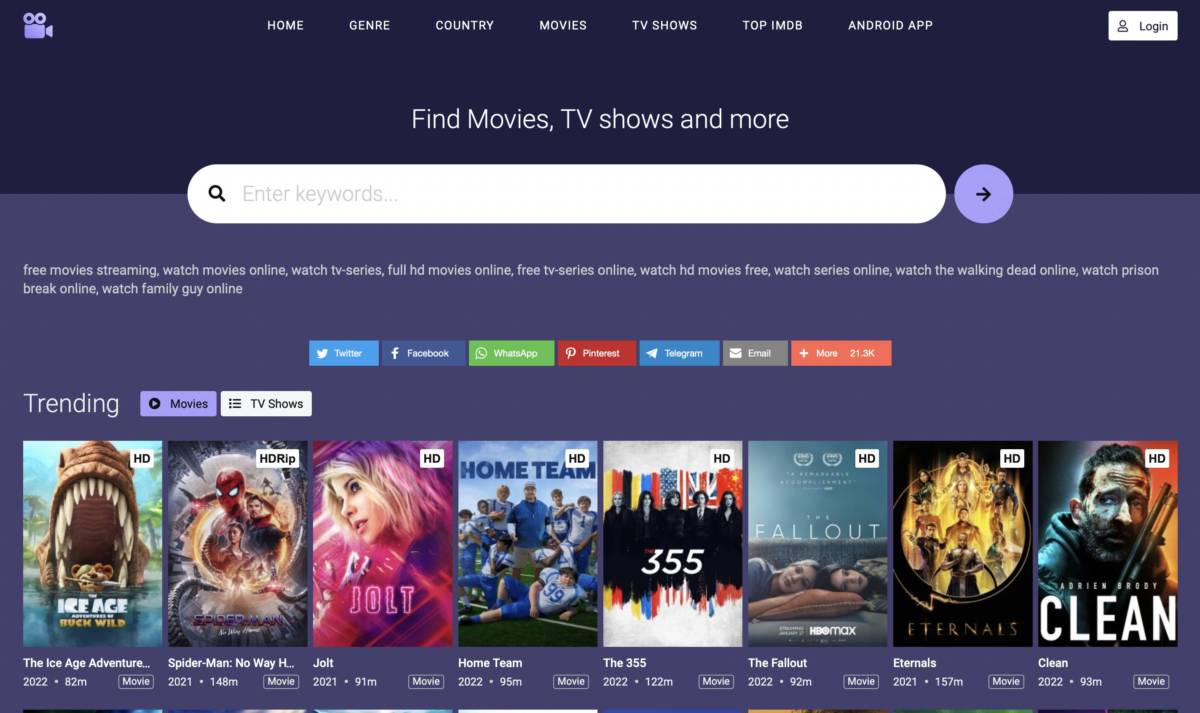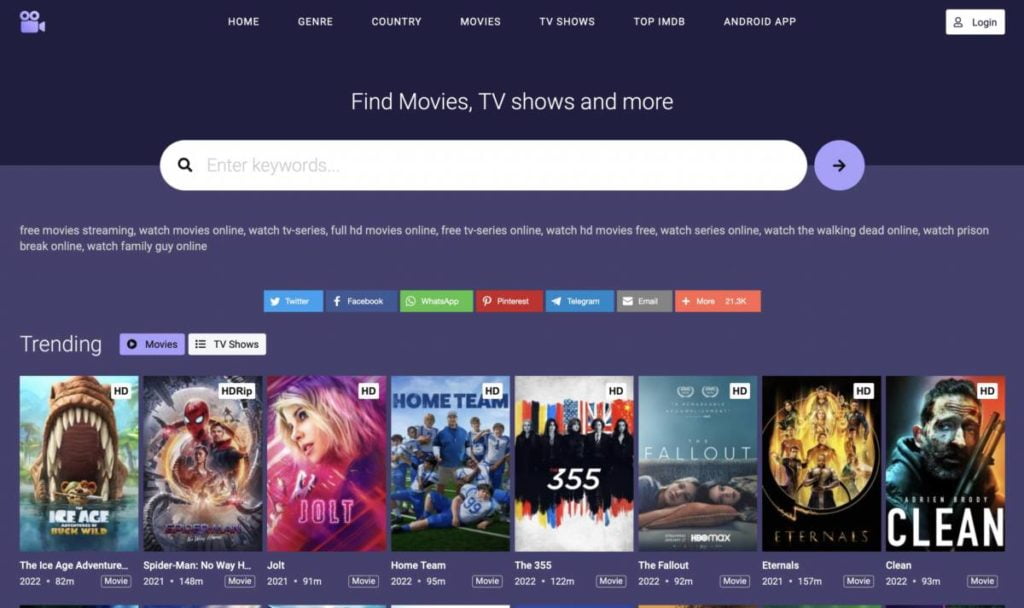 MoviesJoy.to is also one of the websites where you can stream a wide variety of movies and shows. They also have an android app though I don't recommend downloading it as they have a little too many ads.
Similar to the above two websites, at MoviesJoy also you can control the playback speed, choose among different language captions, and control the resolutions at which the content is played.
They also offer different servers with which you can play your desired movie or show.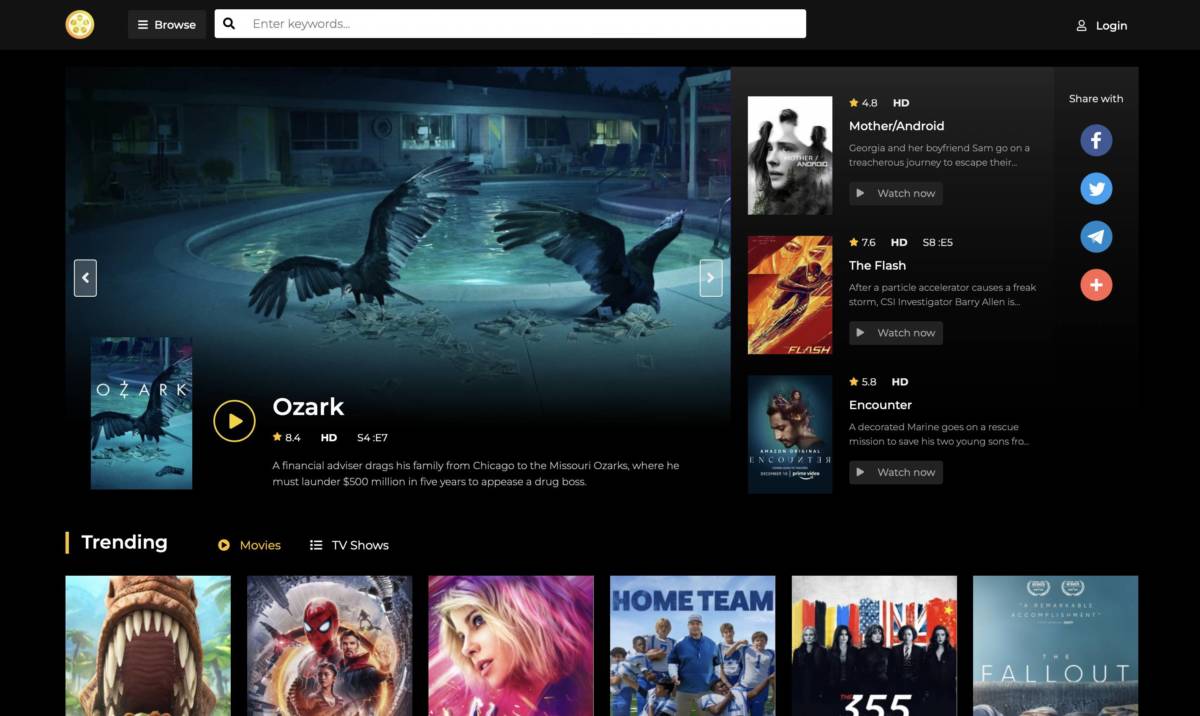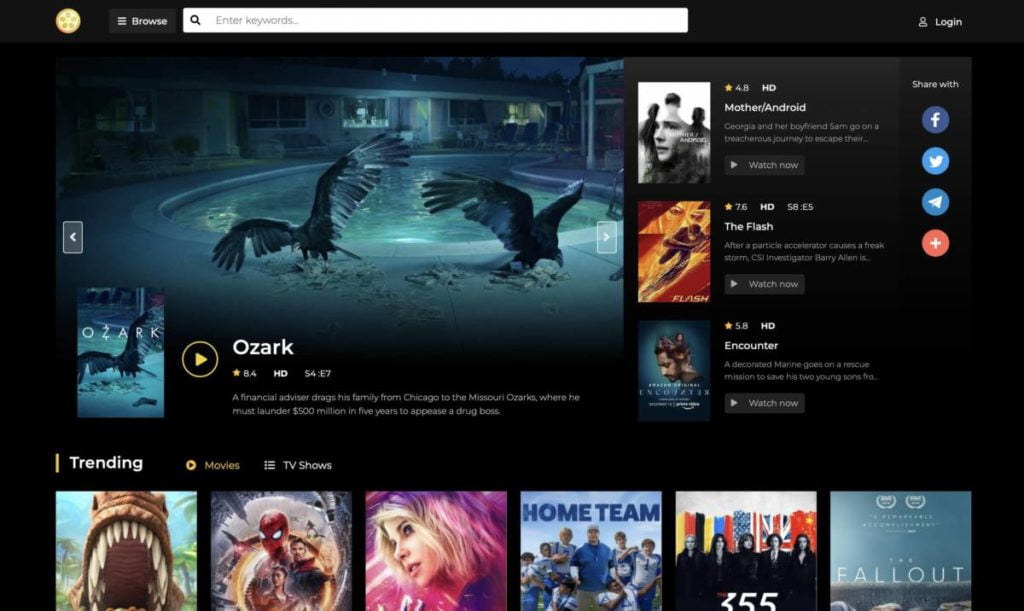 1MoviesHD.com is a free streaming website that I came across when I was researching for this article. It is similar to the other websites mentioned above.
The only difference is that it has comparatively fewer ads with the same range of movies and shows.
Similar to 123movies, you can also download the movies and shows that you watch on this website. You can download the movies or episodes of the shows by simply playing them and clicking on the 'download' button that appears right beside the captions button (cc).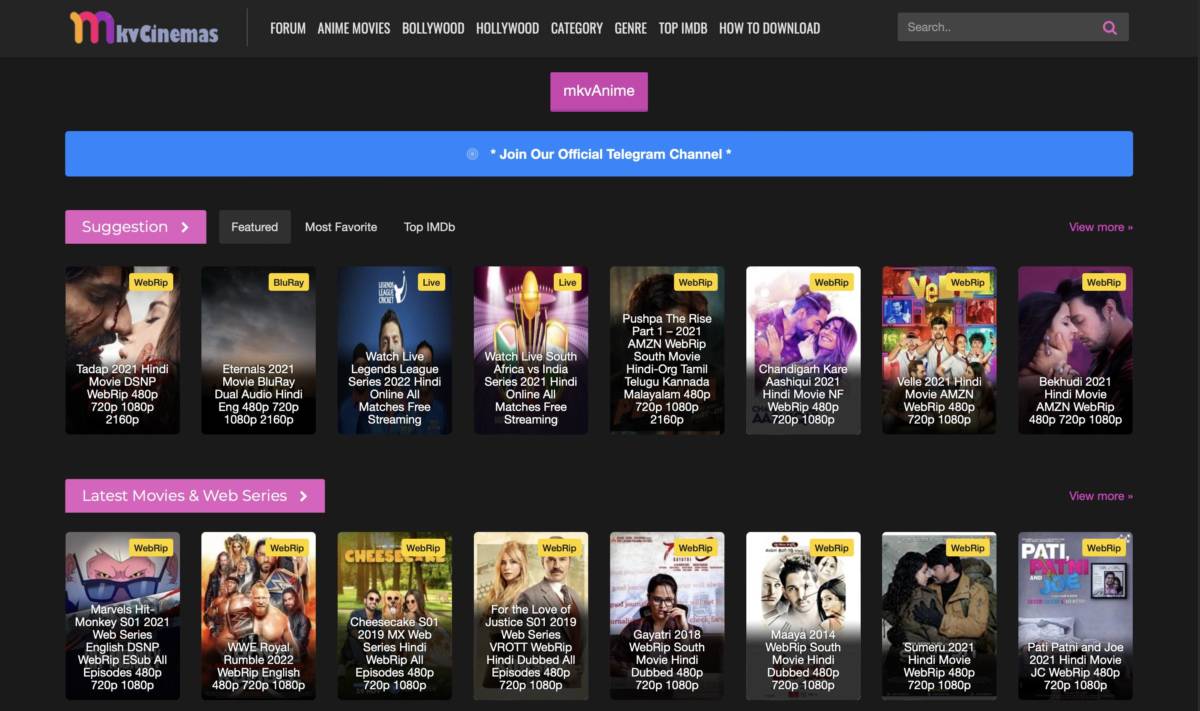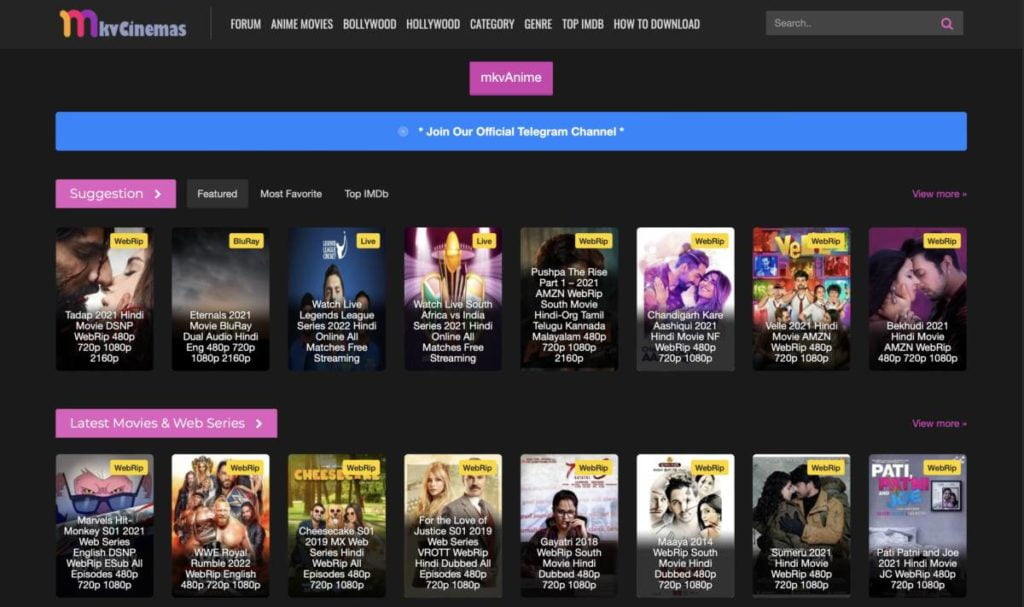 MKVMovies is one of the best websites I've found to download movies and shows. They do have a lot of ads and the process to begin the download can take 1 minute or so.
But it is entirely worth it as they have really high-quality movies and series. You can either download directly or you can also store it in your Google Drive and watch or download it from Drive directly which is a lot faster. You can download up to 4k.
This is where the post wraps up. If you have any confusion, you can comment down below. In the meantime, feel free to read these articles.
Also Read