Intel is the leading manufactures of desktop processors. Intel's processors have always been loved by people all around the world. These have amazing performance for several tasks including gaming.
Intel unveils the 12th Gen Intel Core processor family with the launch of six new unlocked desktop processors, based on Intel's performance hybrid architecture. The new six unlocked desktop processors were introduced on Oct. 27, 2021. (Credit: Intel Corporation)
Intel Launched its 12th Gen Alder Lake Processor on October 27, 2021. Intel's 12th-generation of Intel Core processors are based on a hybrid architecture utilizing Golden Cove high-performance cores (P-cores) and Gracemont power-efficient cores (E-Cores). 12th gen processors are the first to use Intel 7 fabrication technology, previously called Intel 10 nm Enhanced SuperFin.
Overview of Alder Lake Processors
Intel 12th Processor is a family of 60 processors with more than 500 different designs. The TDP (Thermal Design Power) is scalable from 9 to 125 watts and has a max of 241 W in Core i9 12900K and KF. The 6 processors launched are based on a hybrid architecture with Performance Core (P-core) and Efficiency Core (E-Core) the Intel Thread Director lets the P-core and E-cores work flawlessly as guided by the operating system.
We're at the beginning of a new era for the PC led by the introduction of Windows 11," said Panos Panay, executive vice president, and chief product officer at Microsoft. "With Windows 11 and Intel's new Thread Director technology, users will see their PC performance reach new heights on the new 12th Gen Intel Core family of processors."

-Intel
The combination of Intel's 7 process and hybrid architecture 12th Gen Processors is "The World's Best Gaming Processor.
Intel 12th Gen Processors have a cache of 30MB of Intel Smart Cache (L3) and 14MB L2 Cache with increased memory capacity and reduced latency.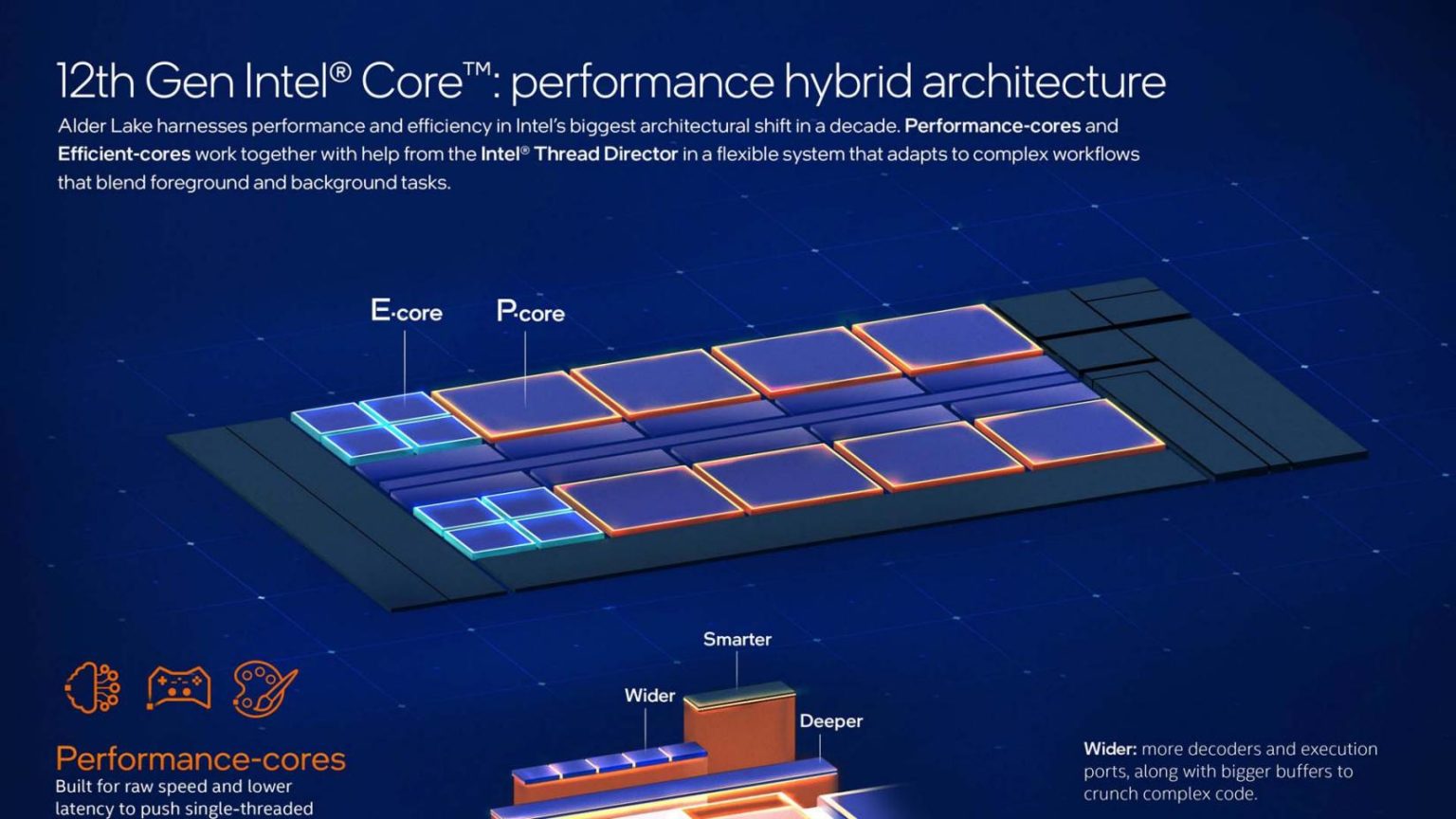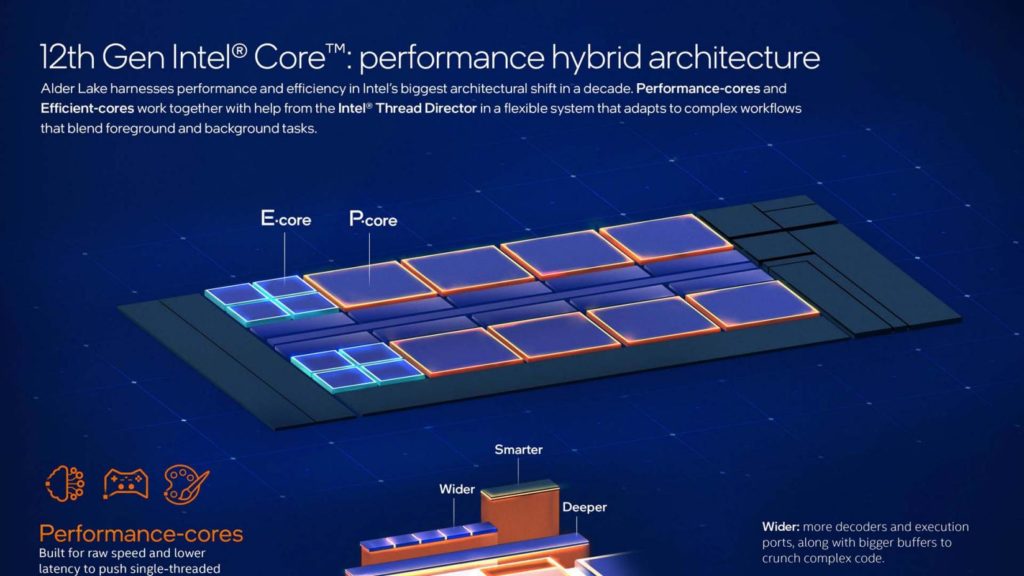 Main Highlights of Intel Processors
Hybrid Architecture
Support For DDR5 RAM
PCIe 5.0 connectivity
Manufactured with Intel 7 process
Thunderbolt 4 and Wi-Fi 6E
New LGA 1700 Socket
Intel Xe (Gen12.2) GPU
125W Base Power
Intel 12th Gen Processors Cost
Intel launcher its 6 new 12th Generation Processors listed below.
Core i9

12900K:               NPR 85,000
12900KF:               NPR 80,000

Core i7

12700K:               NPR 60,000
12700KF:               NPR 55,000

Core i5

12600K:               NPR 45,000
12600KF:               NPR 40,000
*Note: The pricing is expected not confirmed.
Intel 12th Gen Specification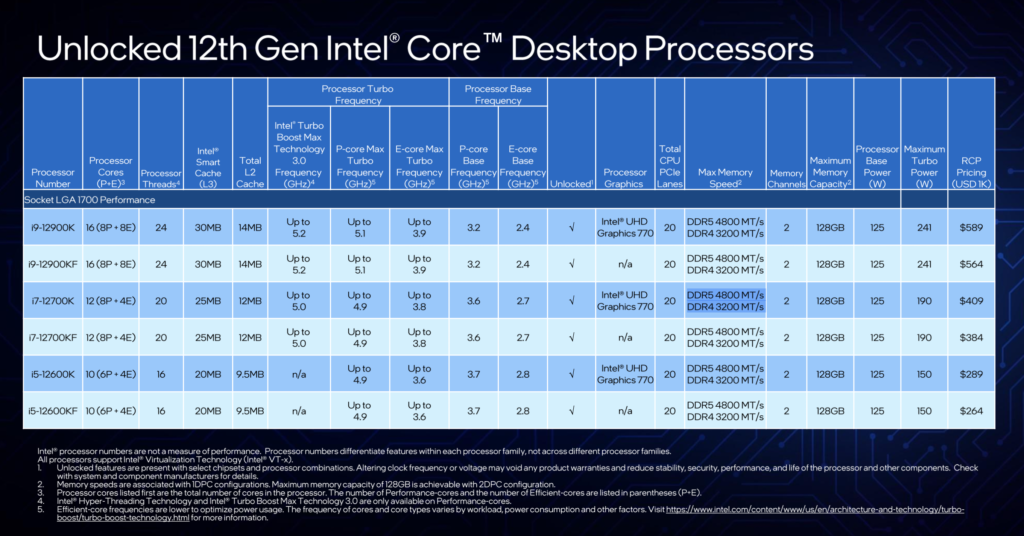 Intel i9-12900K is the processor that is the best that Intel has to offer in the Desktop PC market. Intel i9 has 16 cores with 8 P-core and 8 E-cores and 24 threads in total. It has 30MB of large L3 Cache and 14MB of L2 Cache. Its max frequency is up to 5.2 GHz, P-cores frequency is up to 5.1 GHz, and E-cores are up to 3.9 GHz. It is supported with Intel UHD 770 Graphics with a total of 20 PCIe lanes and supports up to 128 GB of Memory Capacity. Its TDP floats around 125 watts and a max of 241 watts and all this costs $589.
Availability
Intel's 12th Gen processors are available now for pre-orders and broad availability will start from Nov 4.