How to get Skillshare courses for FREE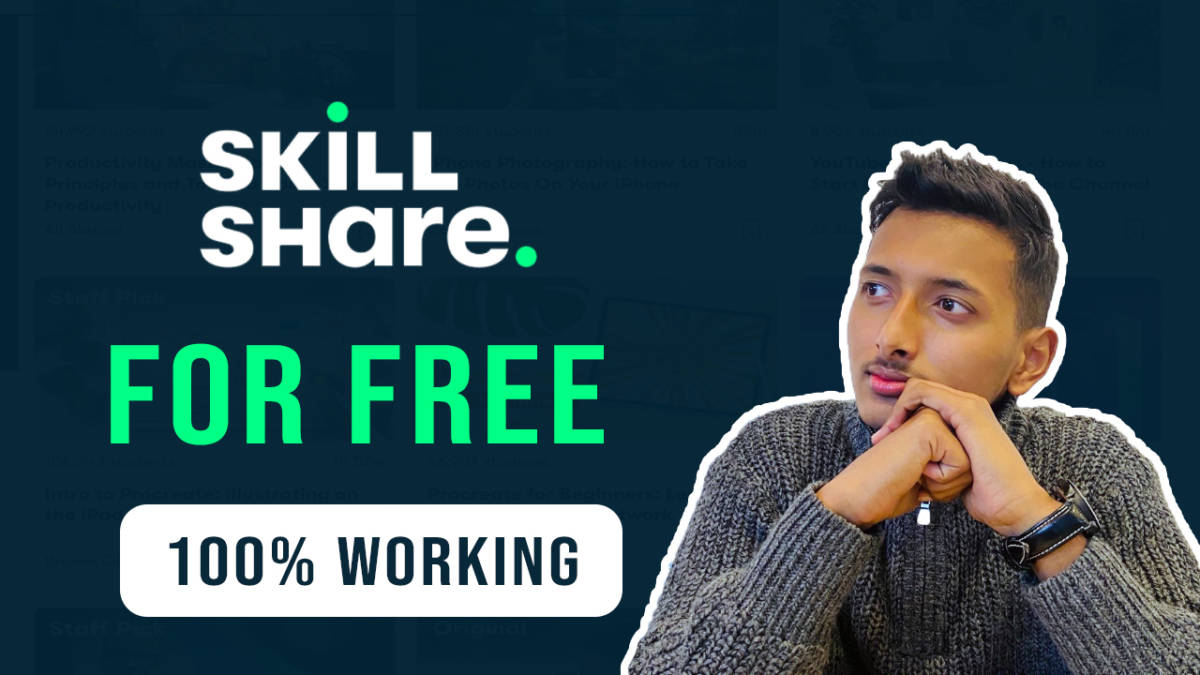 If you're a student, a professional, a creator, or just someone who wants to learn things, you must have come across Skillshare and must have thought "How to get Skillshare courses for FREE?"
During this era of multiple platforms for courses such as Udemy, Coursera, edX, and several others, it's hard to pick one and be satisfied with it, and paying for all the platforms doesn't seem practical unless you're a millionaire or billionaire or just don't care about money that much. Or like me, if you are a student and live in a country where making international payments is really difficult, alternatives would be better. I had the same problem so I did some research.
So can you get Skillshare courses for free? Yes, you can get Skillshare courses for free. To do so, you can use a tool developed by some developers called Skillshare-DL. The details are in this article.
In the rest of this article, I'll show you exactly how you can get any and all Skillshare courses for free without paying a penny. Follow along.
How to get Skillshare courses for FREE?
Part 1: Getting the link to the class we want
Step 1: Go to the all classes section of Skillshare. NOTE: You don't need to log in to Skillshare.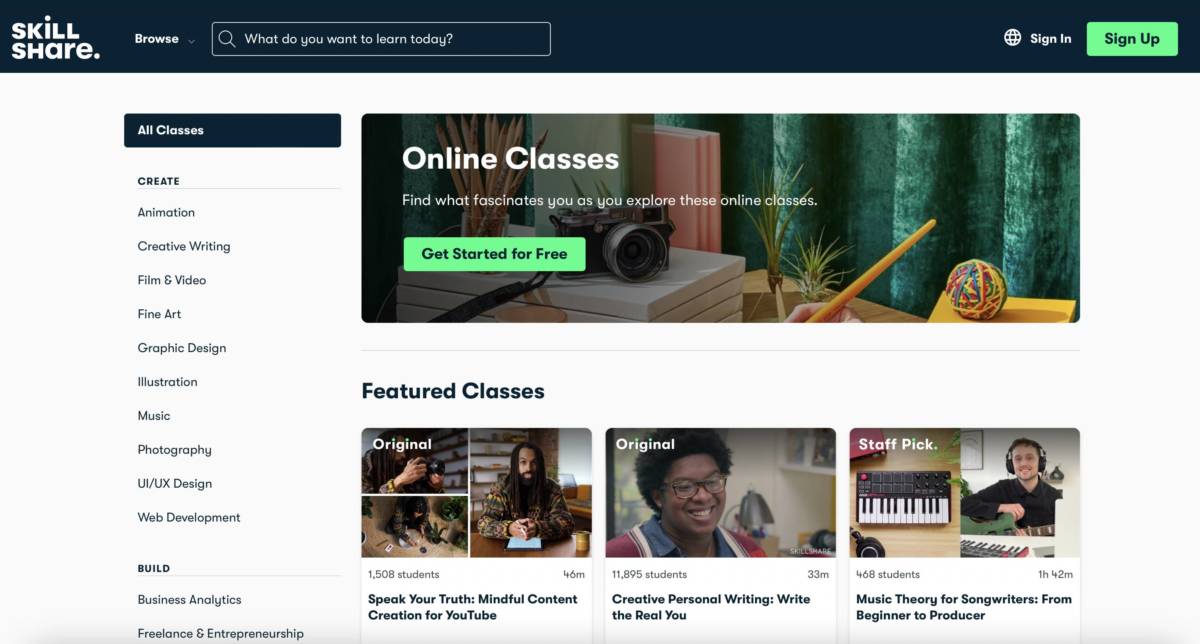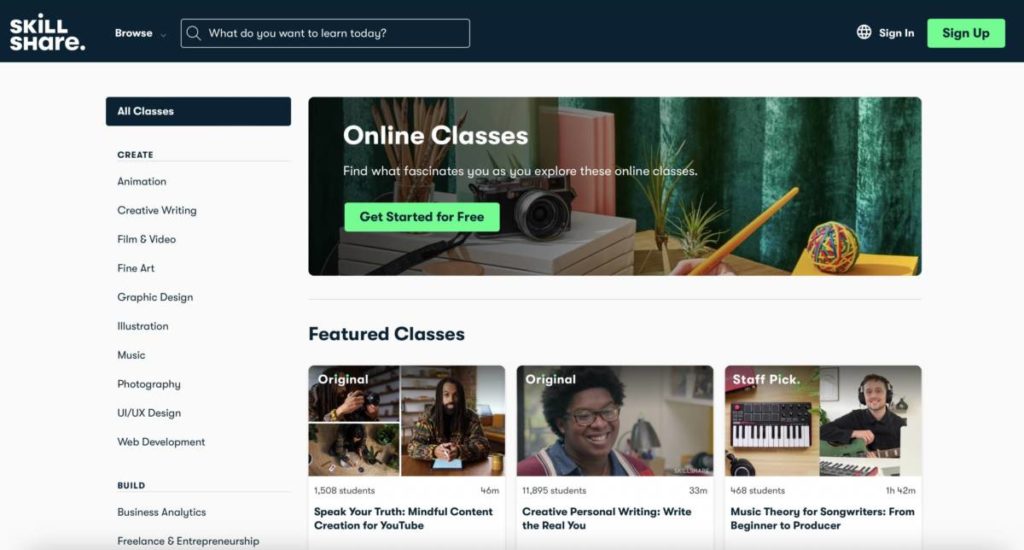 Step 2: Open the class you want to take and copy its link.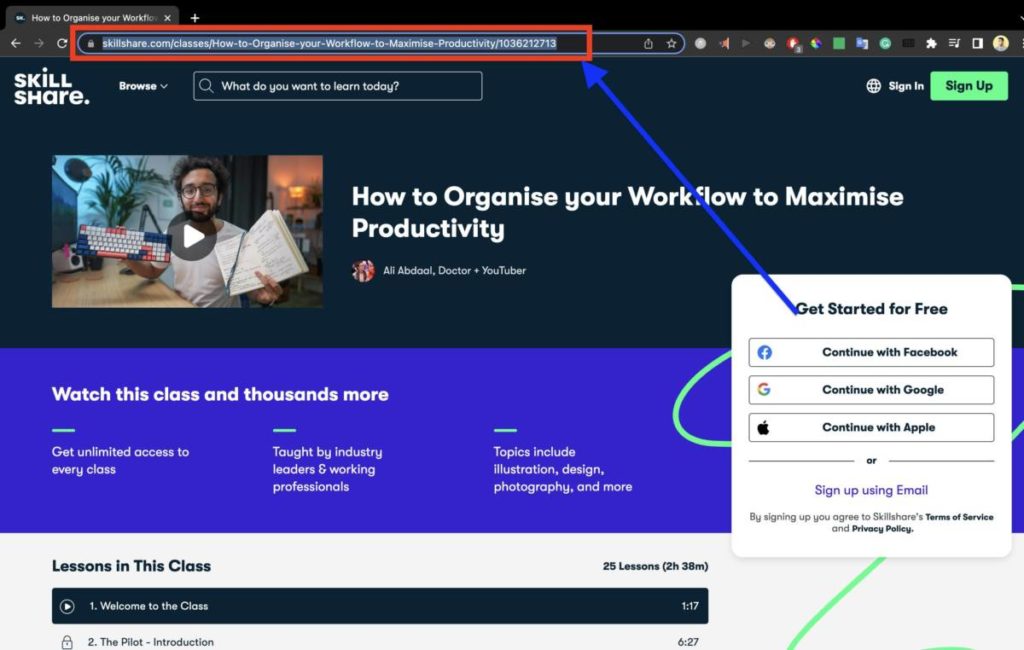 Part 2: Setting up the environment to get the class
Step 1: Go to this link.
Step 2: Click on Runtime and then Change runtime type.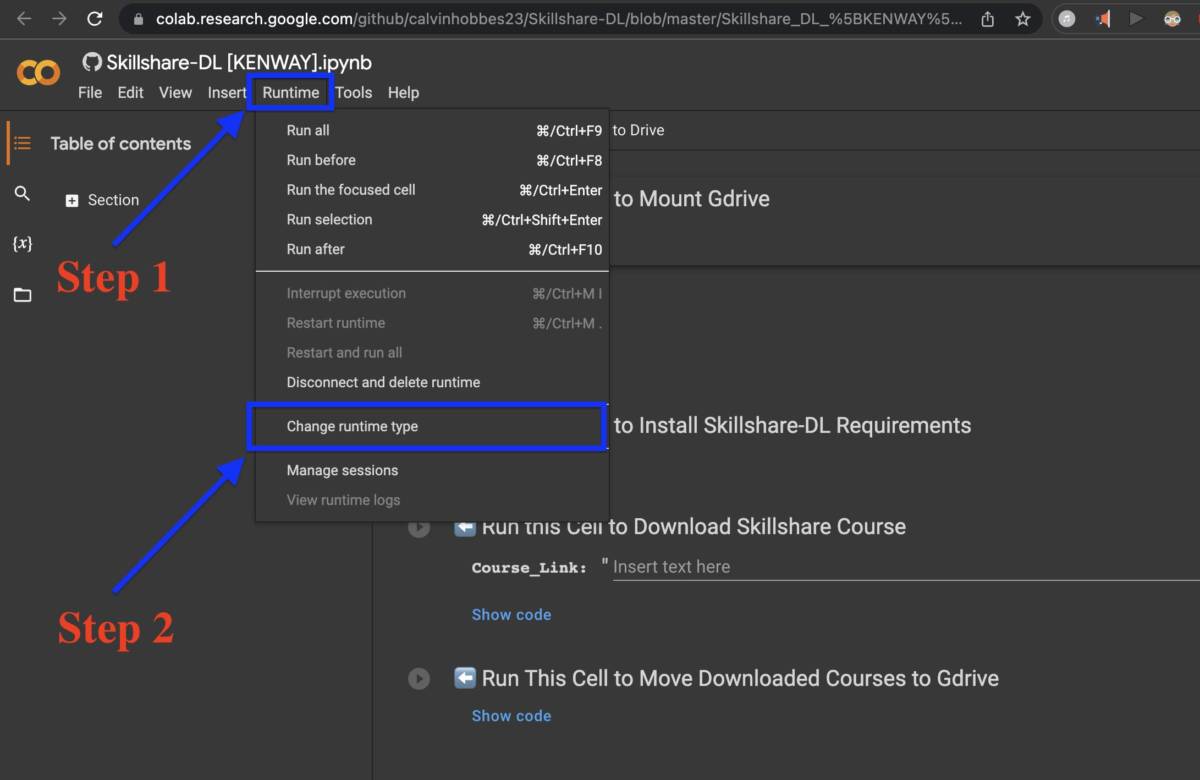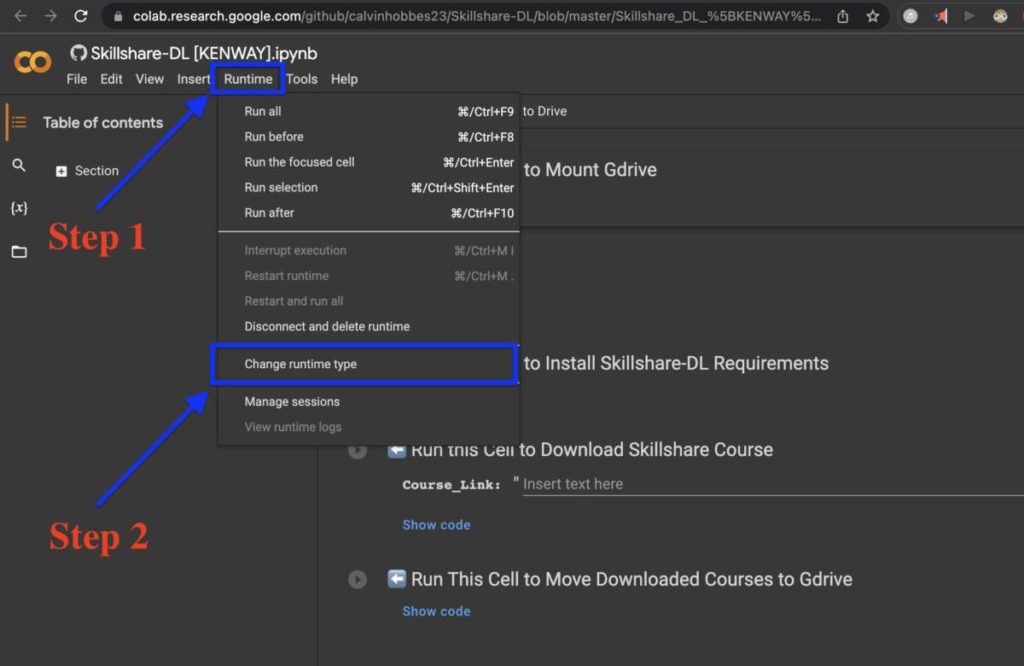 Step 3: Make sure the hardware accelerator is set to GPU, and click on Save.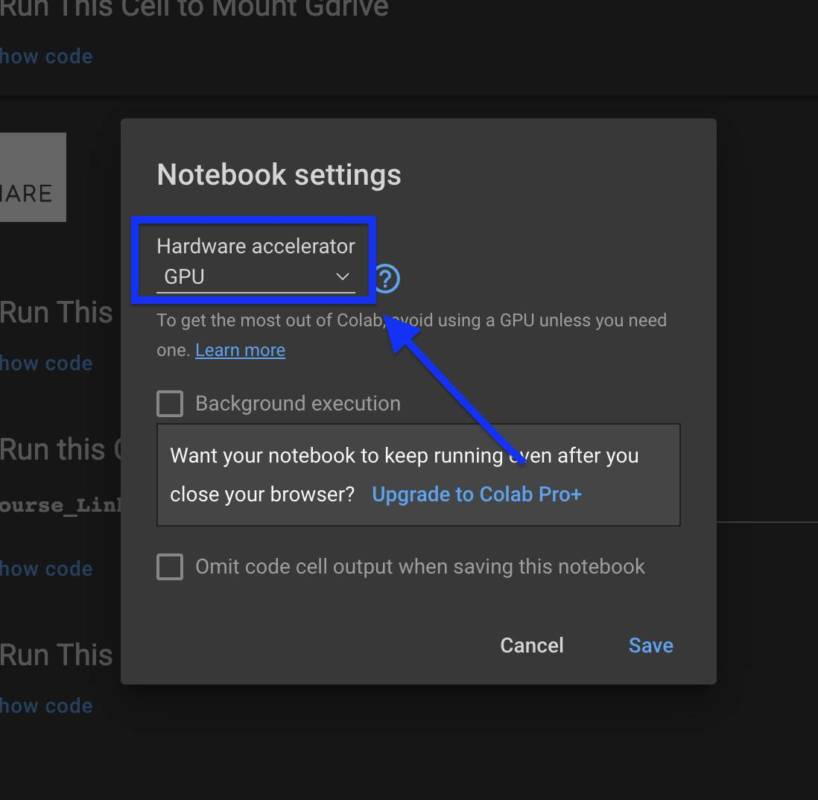 Step 4: The classes you want will be stored in your Google Drive, so from the right top corner, make sure you have logged in to the account you want to store them in.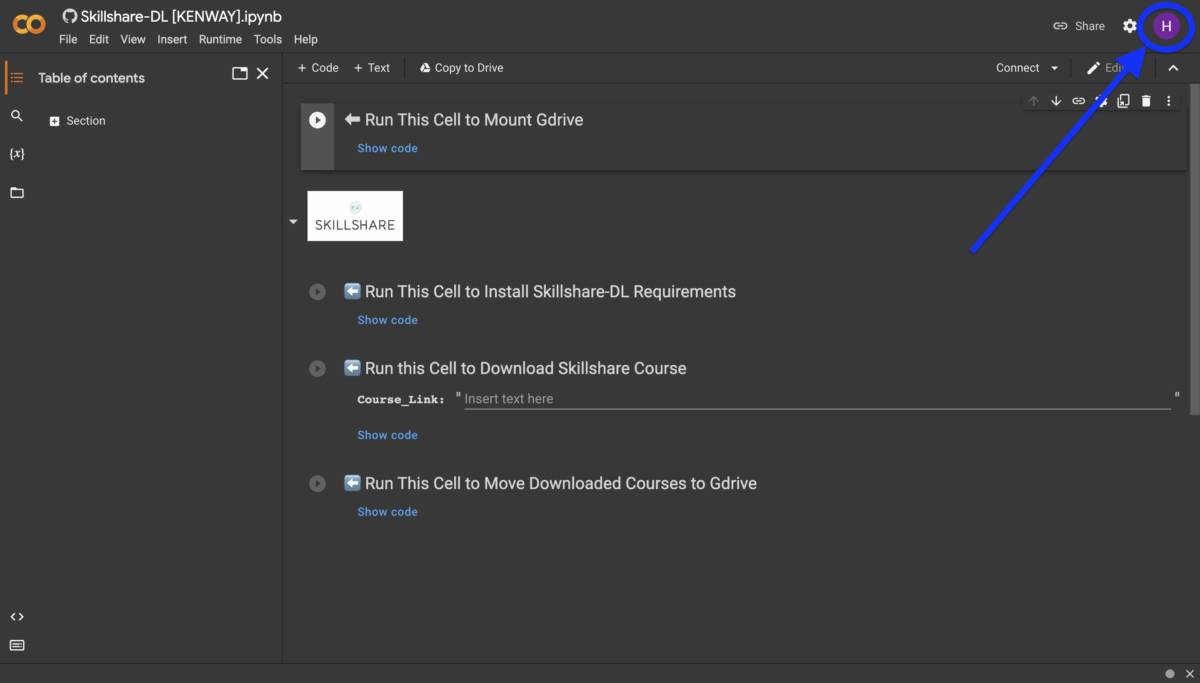 Part 3: Getting the classes
Step 1: Click on the play icon (▶️) to connect your google account to the tool.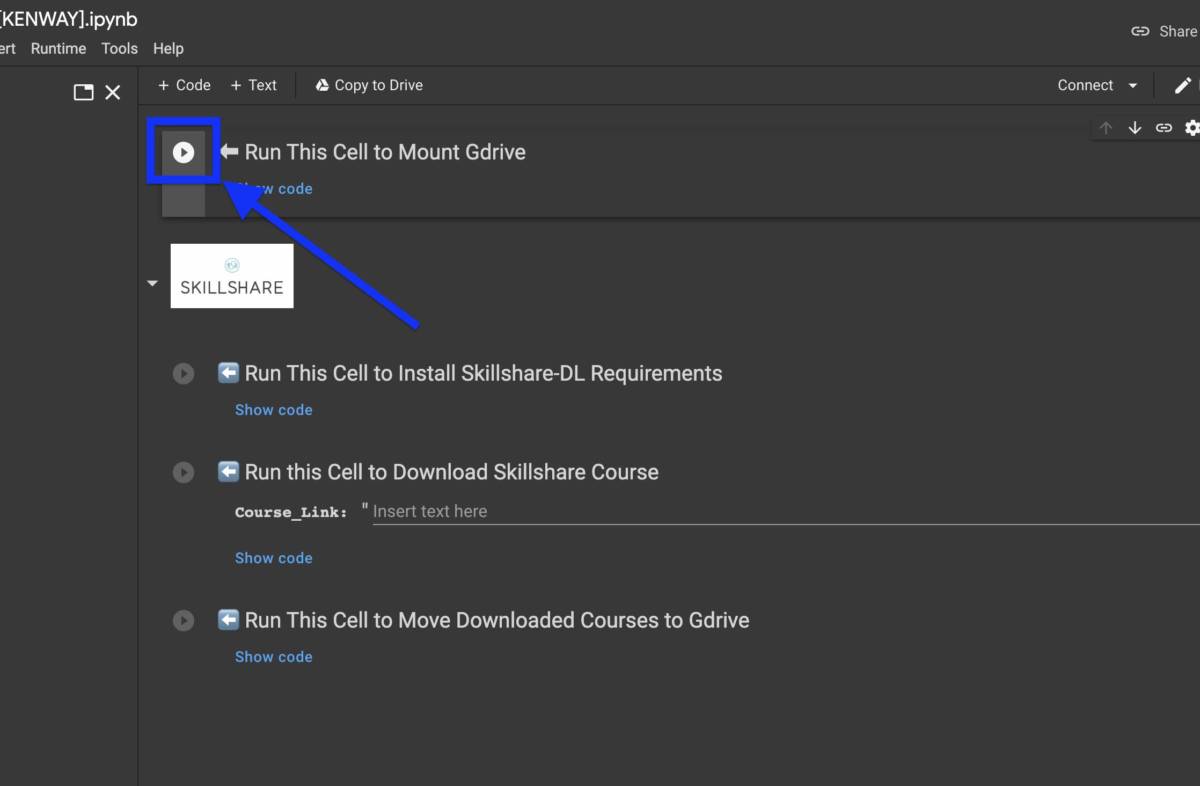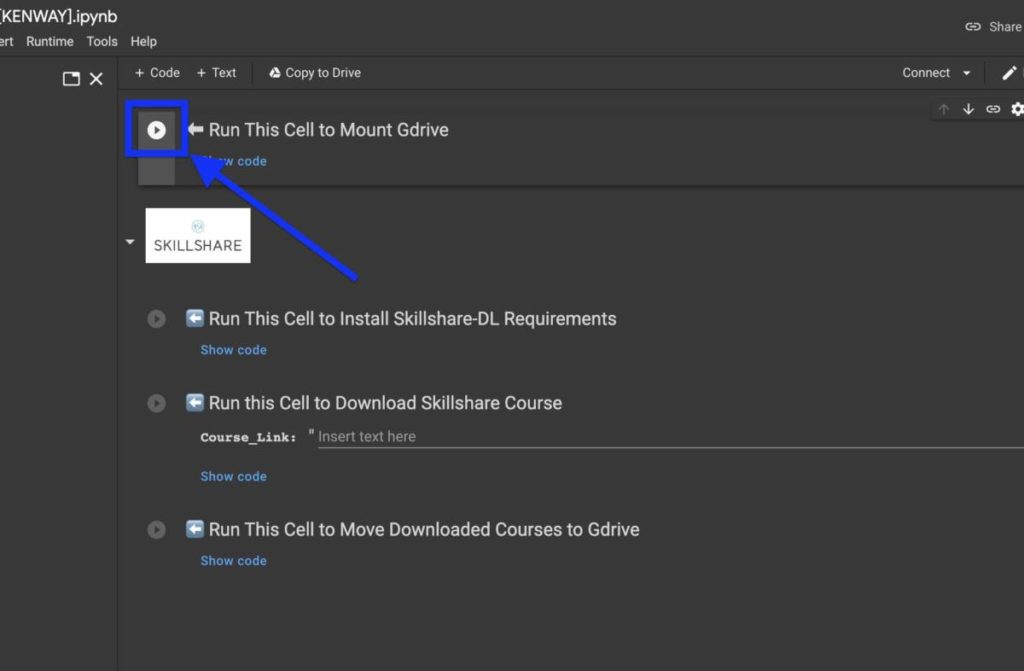 Step 2: Click on Run anyway and then Connect to Google Drive and then give it necessary permissions as it asks.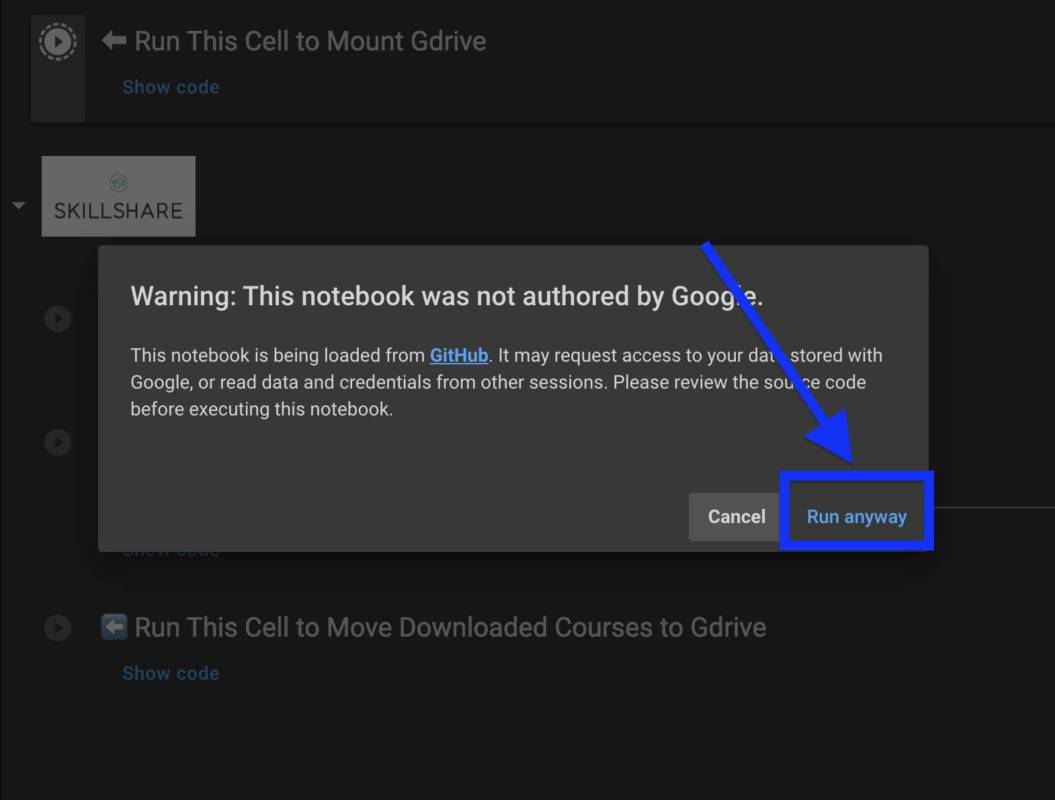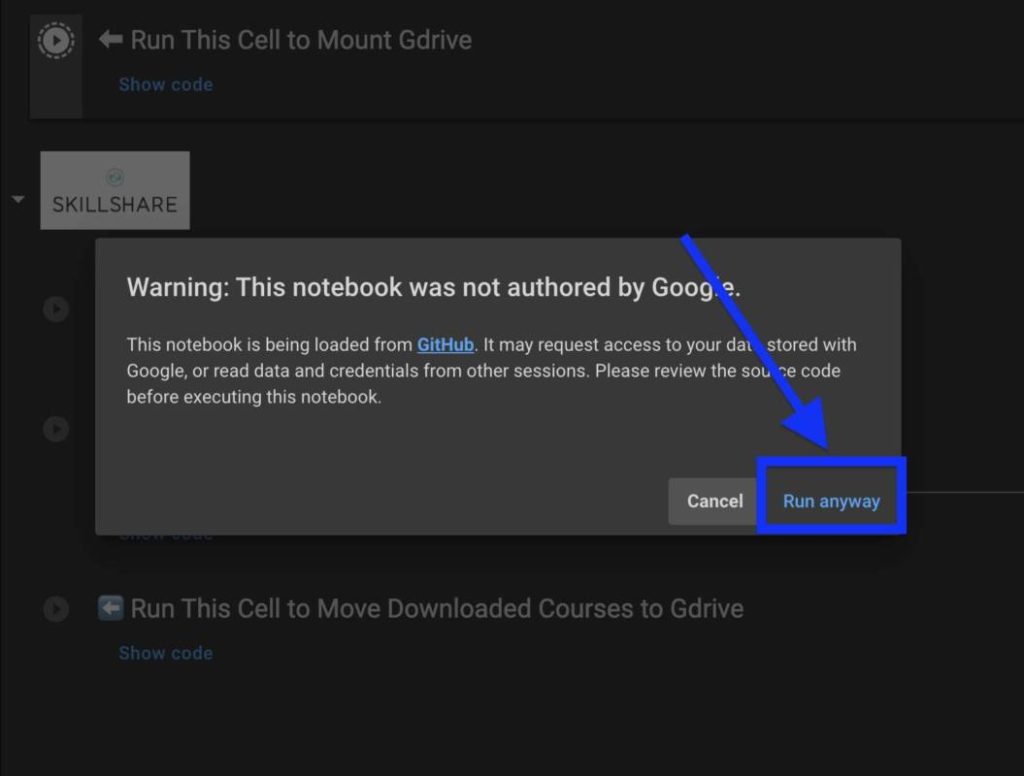 Step 3: After you see the tick (✓) beside the first play icon, click on the next play icon (▶️) to install Skillshare-DL Requirements.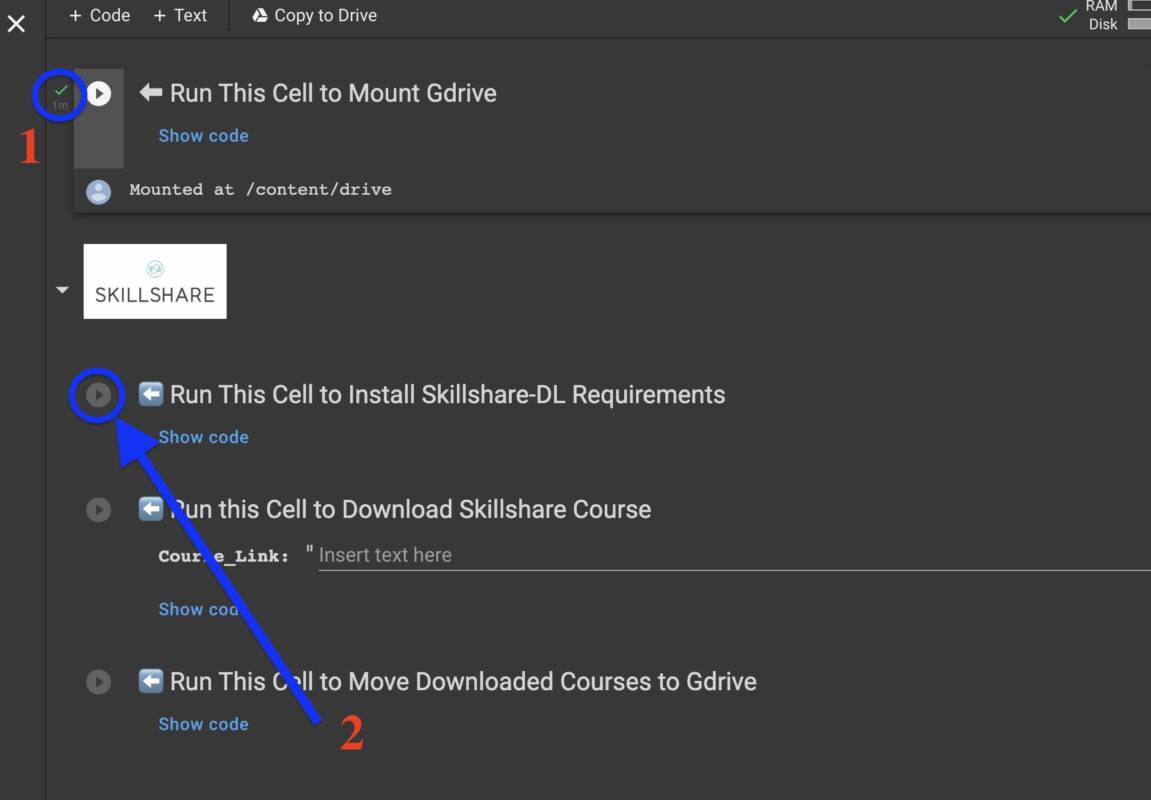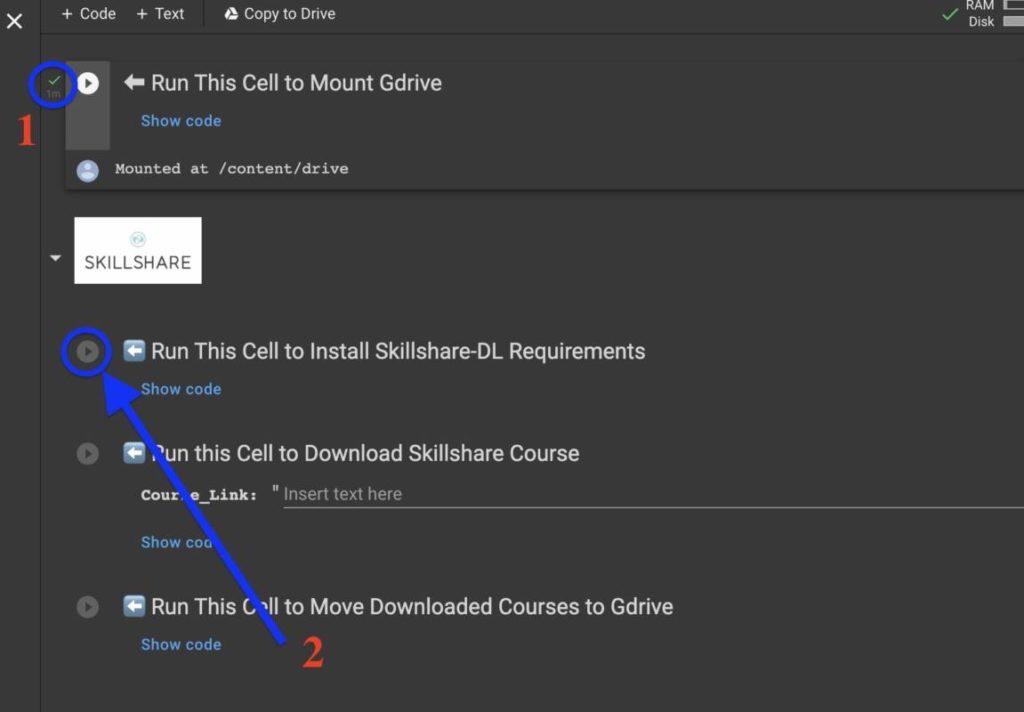 Step 4: After you see another tick, insert the link of the class you copied, and click on the play icon next to the next step.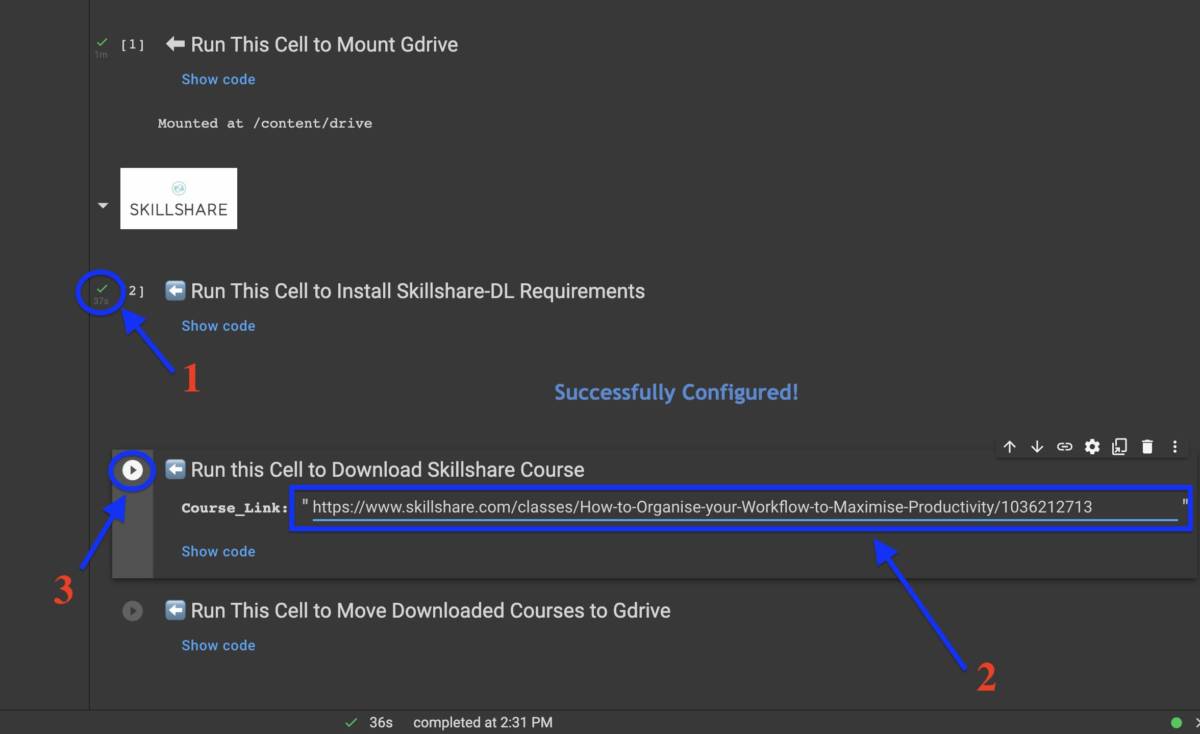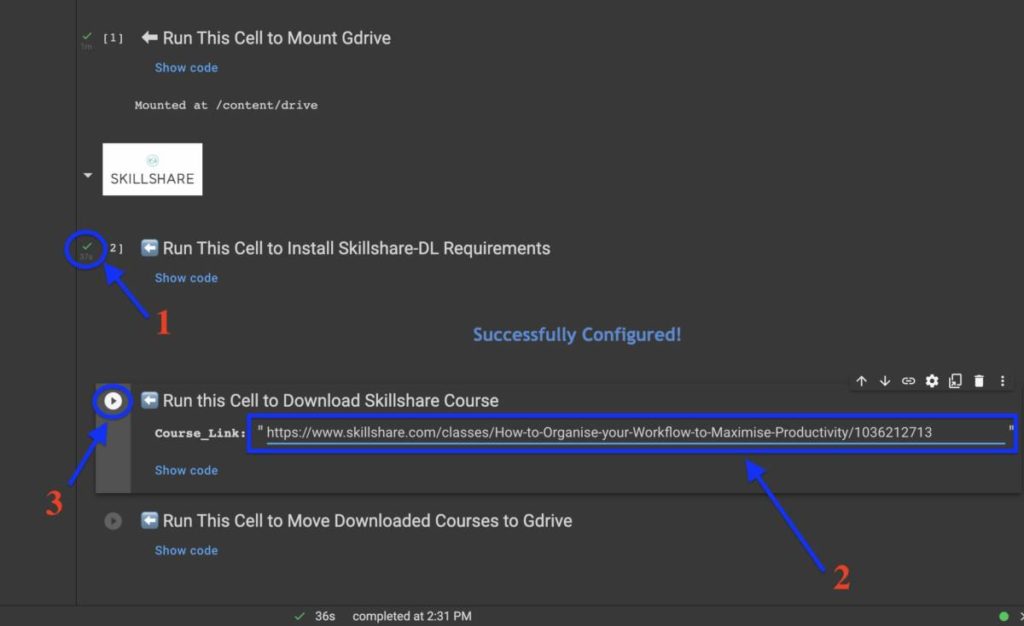 Step 5: Wait until all the episodes of the class are downloaded.
Step 6: After you see a tick beside the third play icon, click on the fourth play icon to move the course to your Google Drive. You will see another tick mark after completion.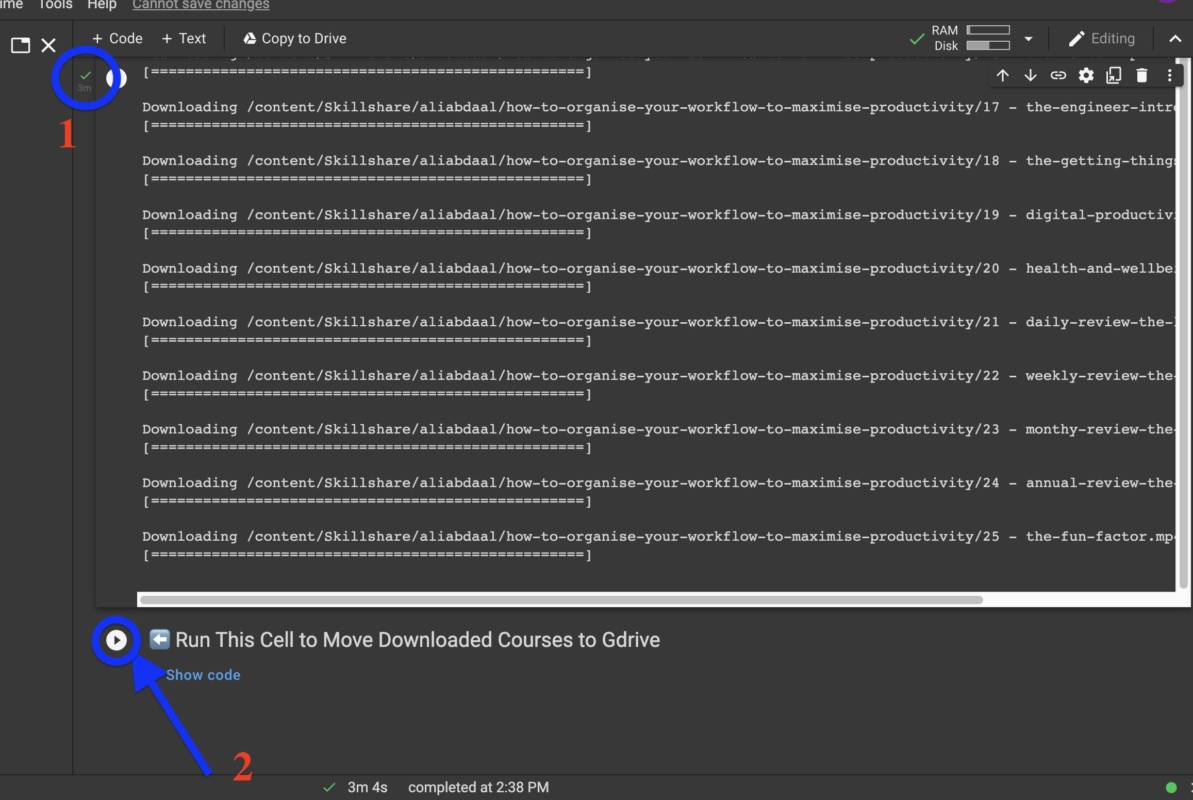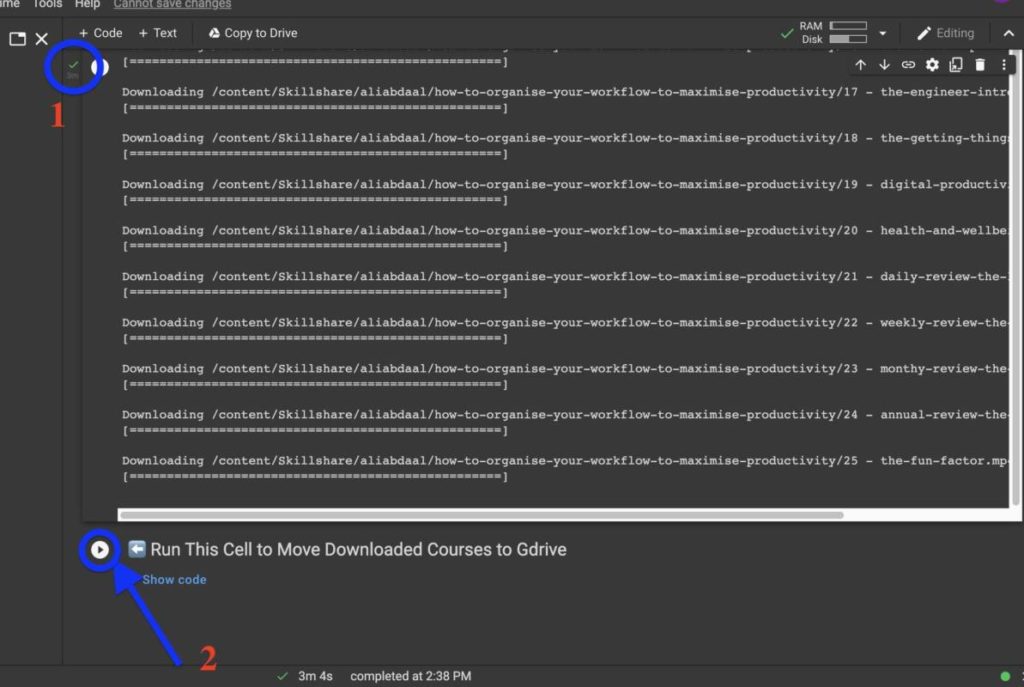 Part 4: Accessing the course
Step 1: Go to Google Drive.
Step 2: In My Drive, open the Skillshare-DL folder.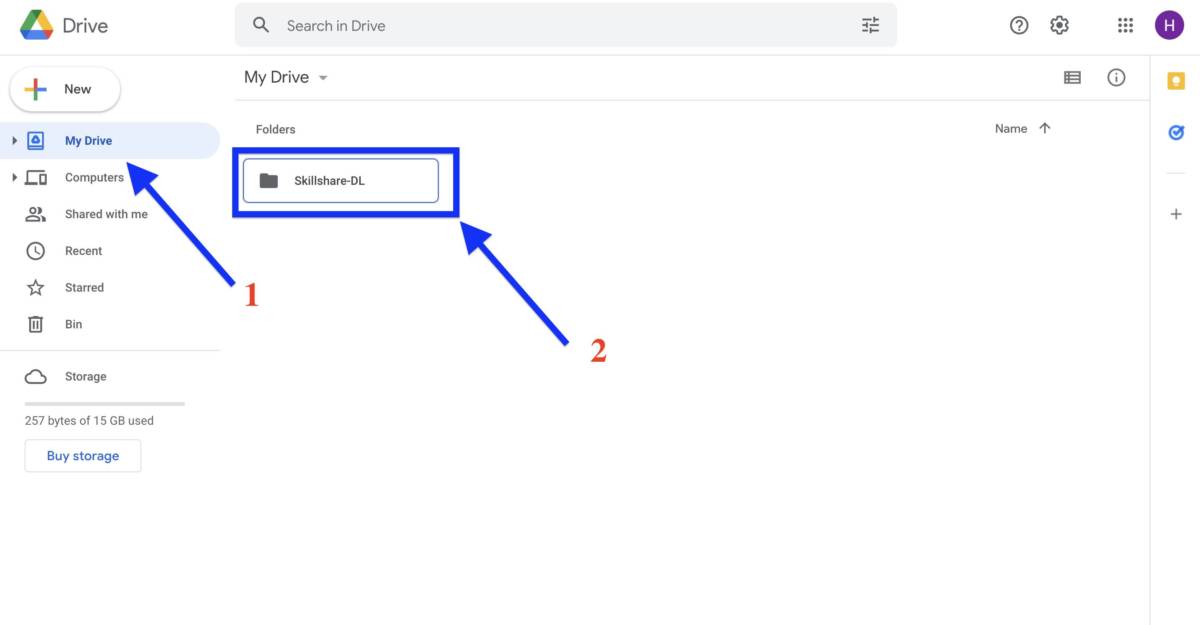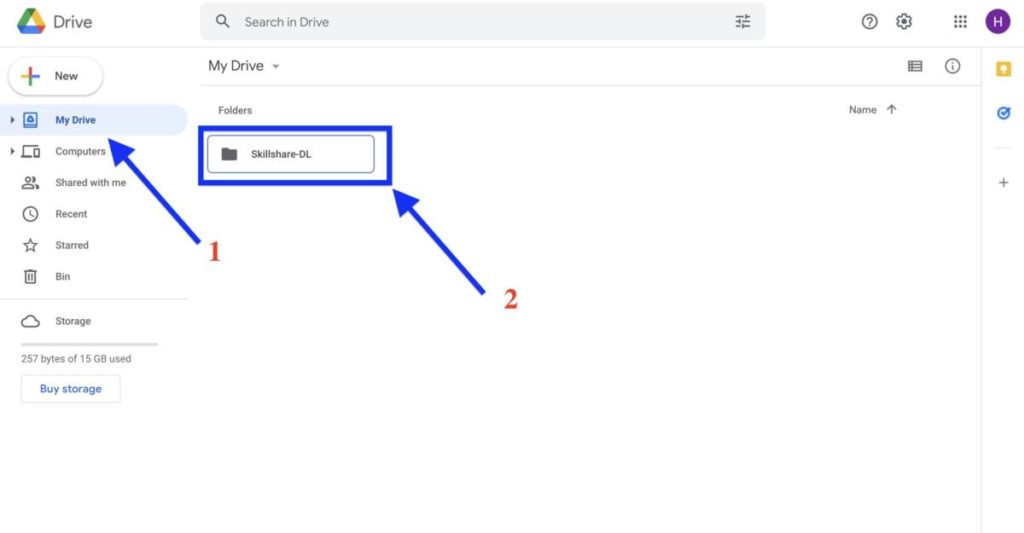 Step 3: Then keep opening the subfolders till you find your video files.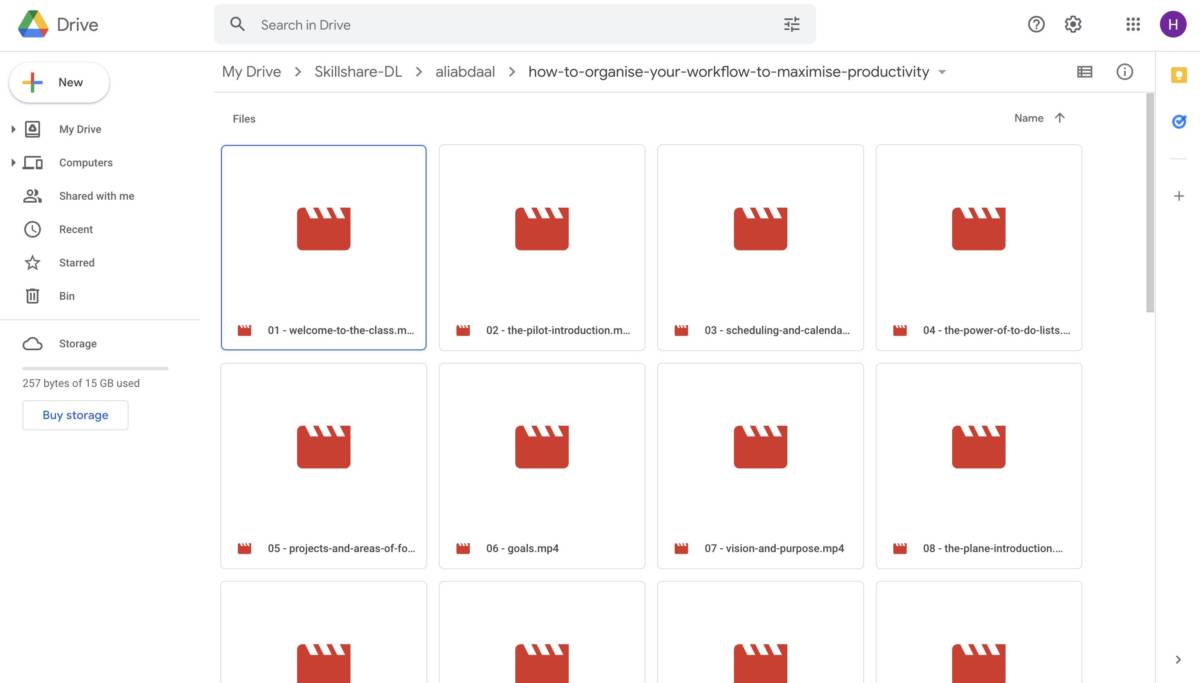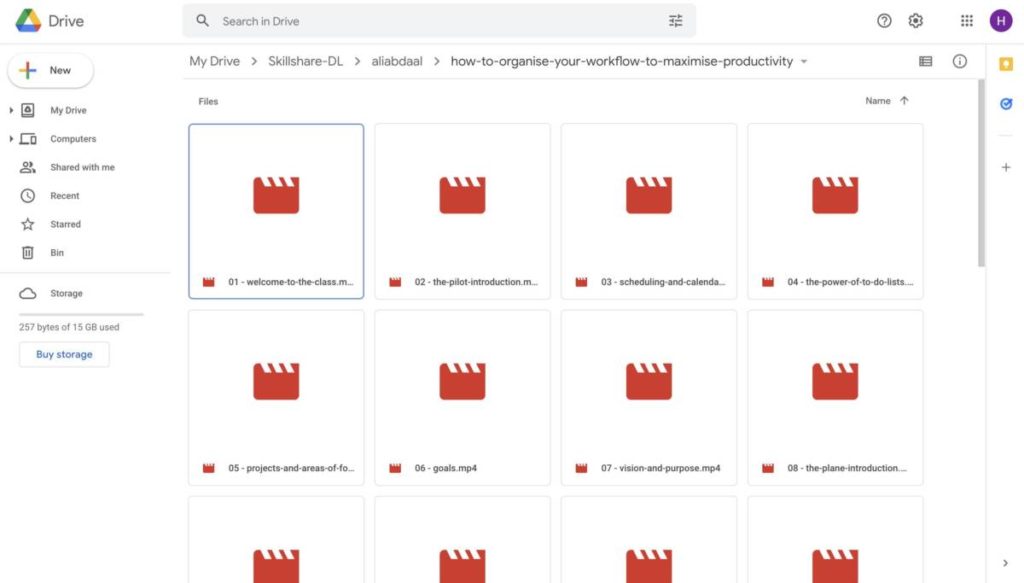 Step 4: After some time of processing, you can watch the videos one by one.
Step 5: That's it. Enjoy!! Repeat the steps to get more courses and classes from Skillshare.
If you have any questions, feel free to drop a comment down below. Also, if you want to use Microsoft Apps for free or other apps for free, read these articles.
Also Read