Have you been looking for a way to leave a Canva team? Have you been thinking about the question "How to leave a team on Canva?"
In order to leave a Canva team, it can take a lot of time if you don't know how exactly to do it the right way.
I had been facing the same issue for a long time.
After I learned how to use Canva Pro for FREE, I joined a lot of random Canva teams from open links on the internet.
But in no time, I had joined so many teams that it became hard to find the teams that I really wanted to find.
So I started looking for a way to leave a Canva team. I went to YouTube, Quora, Reddit, and several forum sites in order to find an easy way to do so.
Can you leave a Canva Team? Yes, you can leave a Canva team. You can do so by going in the team's details, and then clicking on "Leave Team."
In this article, I'm going to share with you exactly how you can leave a Canva team.
Why Might You Want to Join a Canva Team?
There are several obvious reasons to join a Canva team. But there also are good reasons to want to know "How to leave a team on Canva?"
The most obvious reason to join a Canva team is to share and collaborate on Canva projects. Once you are part of a Canva team, you can easily contribute to projects that someone else owns.
You can also access the brand assets of a team when you are part of the team.
Another crucial benefit of joining a Canva team is being able to use premium Canva assets.
If the owner of the team that you join is paying for a Premium plan, you can easily access all the premium assets such as images, graphics, templates, videos, etc that Canva offers.
Additional benefits of having a Premium Canva subscription are that you can resize your designs easily, remove backgrounds, add shadows, and so on.
Keep learning: How to Activate Windows 11 for free?
How to Leave a Canva Team?
Step 1: Go to Canva's website.
Step 2: Switch to the team you want to leave.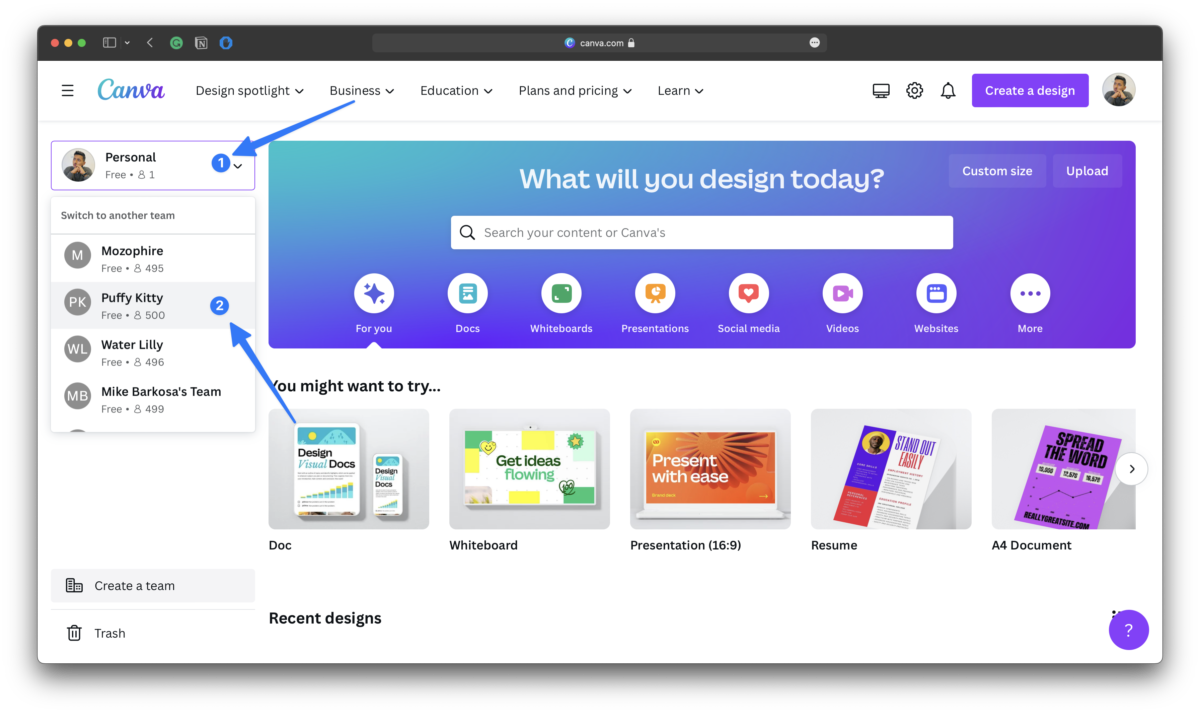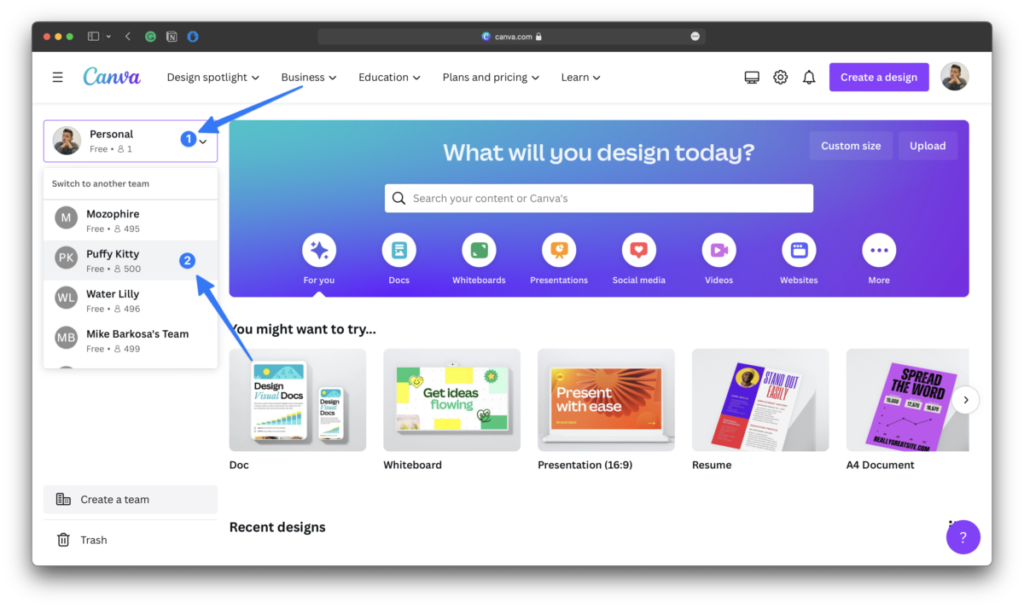 Step 3: Click on your Profile Photo in the top-right corner of the screen. Then Click on Account Settings.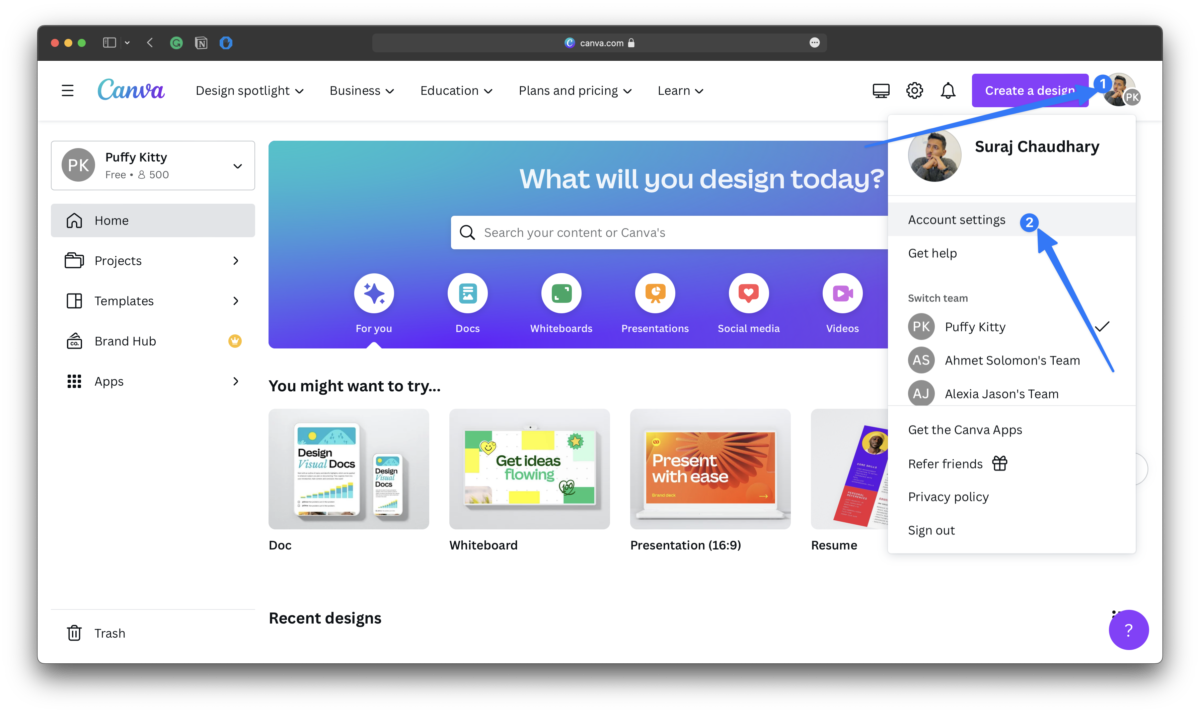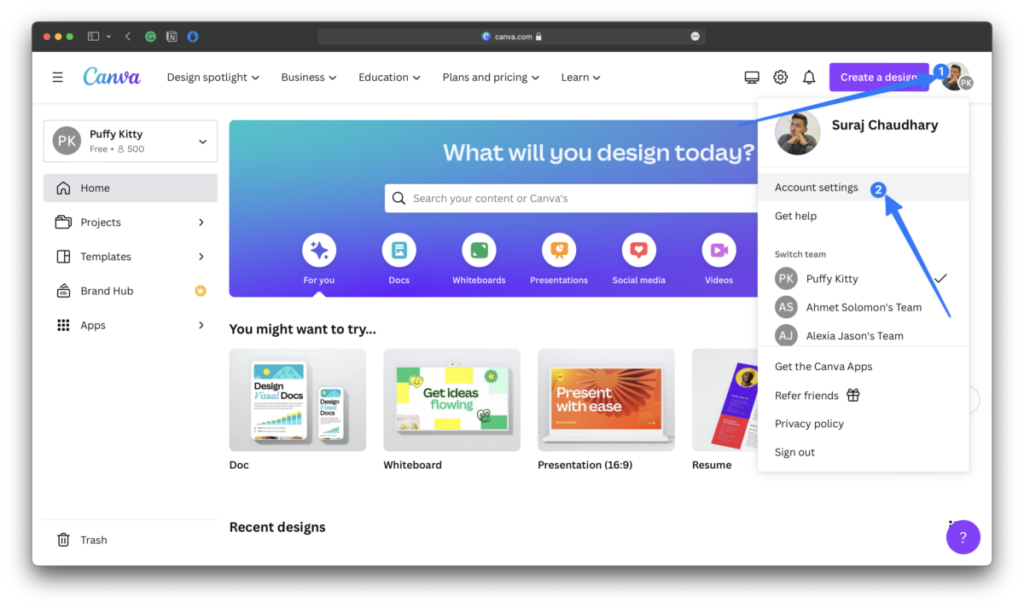 Step 4: Click on Team details below the team's name.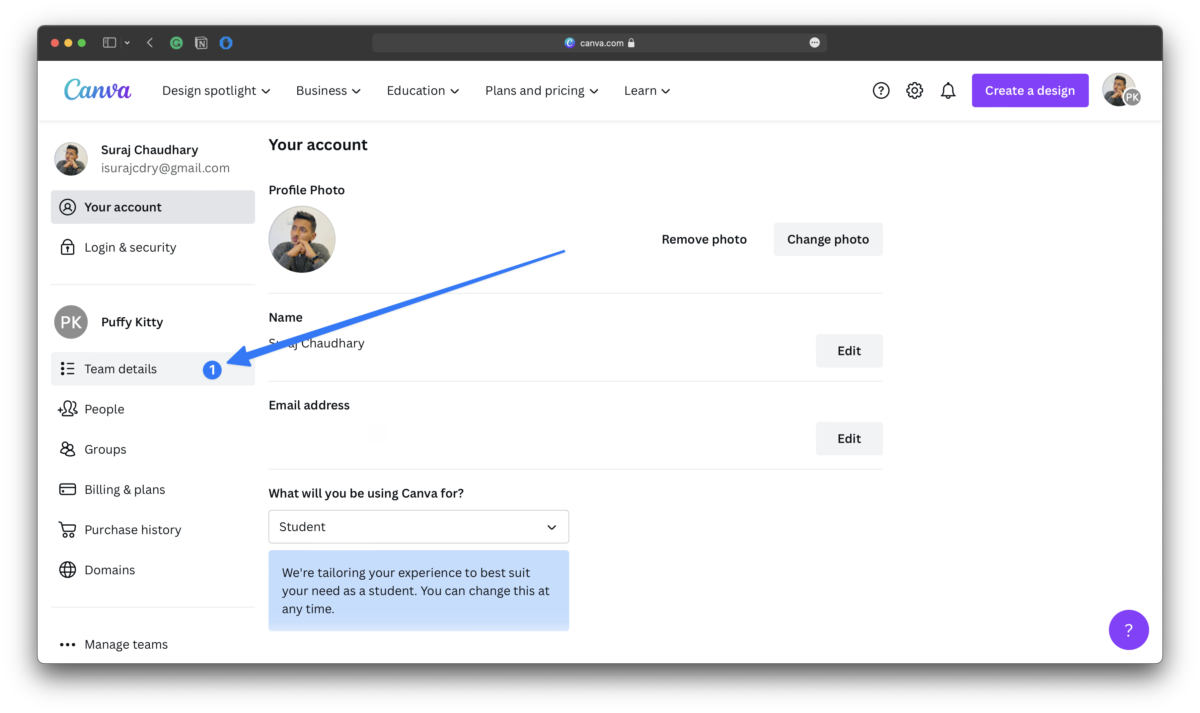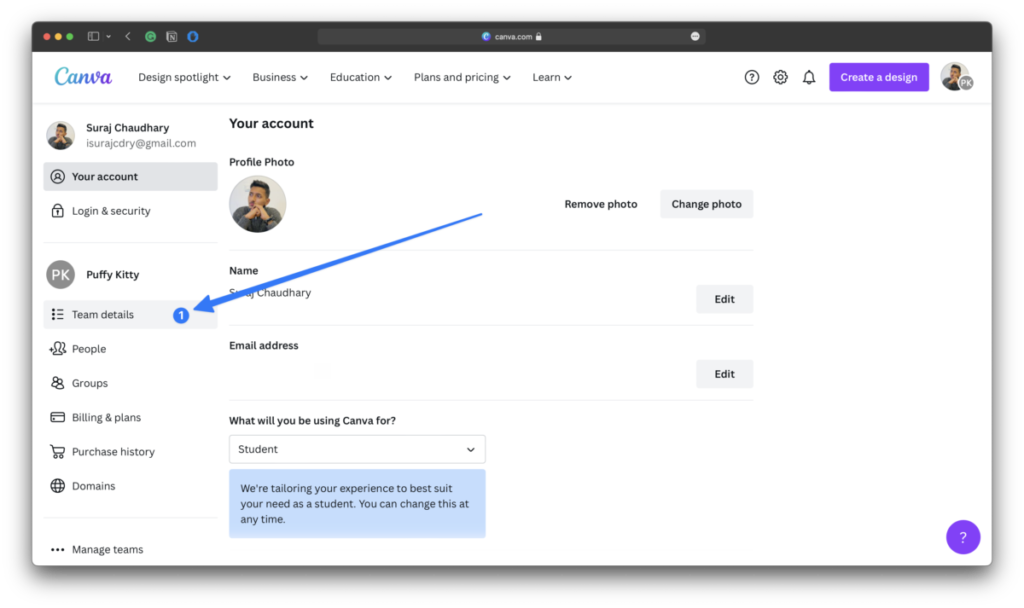 Step 5: Click on Leave team.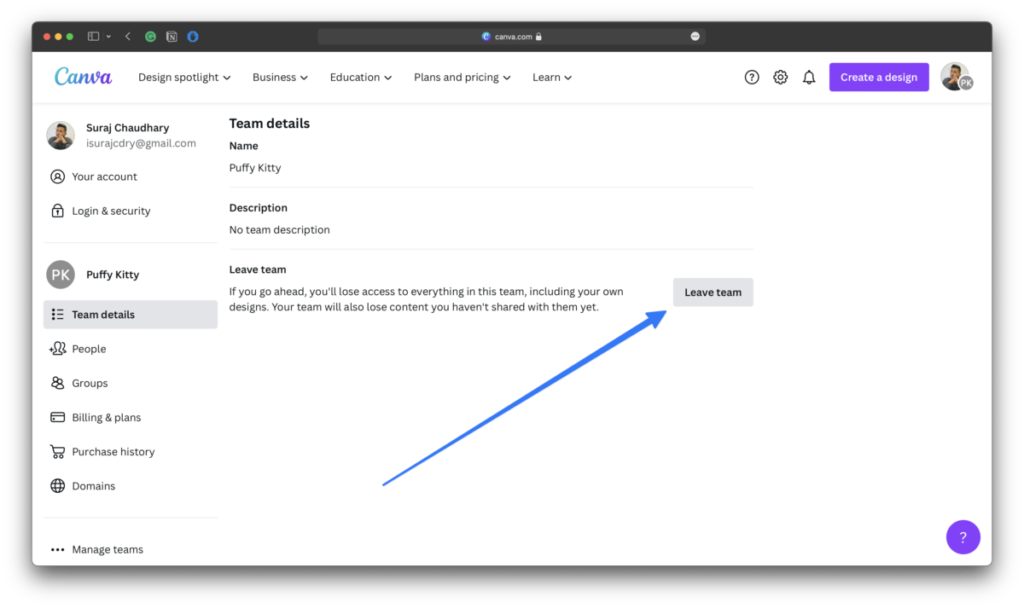 Step 6: Click on Leave team again to confirm.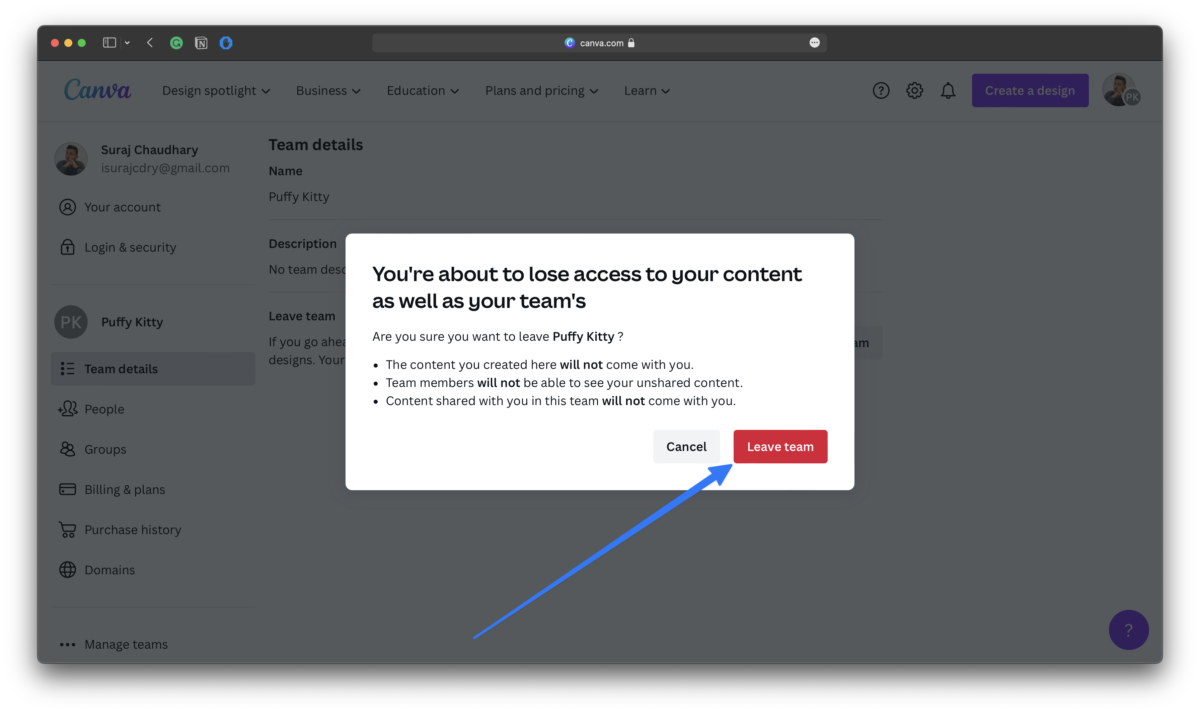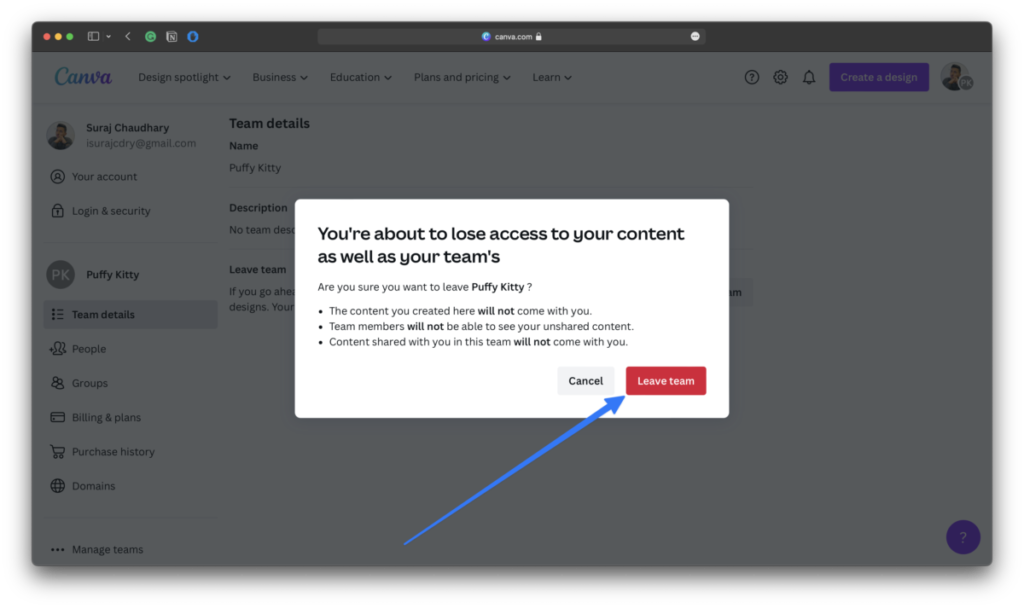 There you go!
You have successfully left the team that you wanted to leave.
I hope this article helped to solve your query about "leave Canva team." After reading this article, your question of "How to leave a team on Canva?" must have been answered.
If you have any questions or confusion, feel free to drop a comment down below.
I will try to answer them as soon as I can.