Have you appeared for driving license exam in Nepal and you passed it? And obviously, you are searching if the license is printed or not. Right?
To check your license smart card print status, carefully follow the given steps.
Step 1 : Visit यातायात व्यवस्था विभाग (dotm.gov.np) website and click the button as shown below.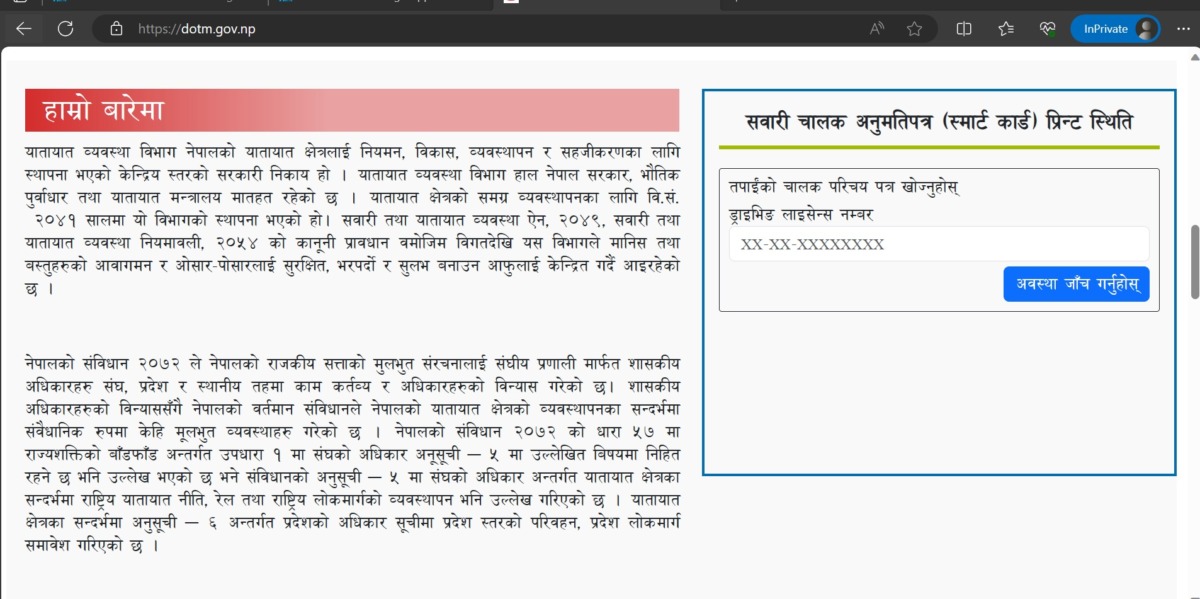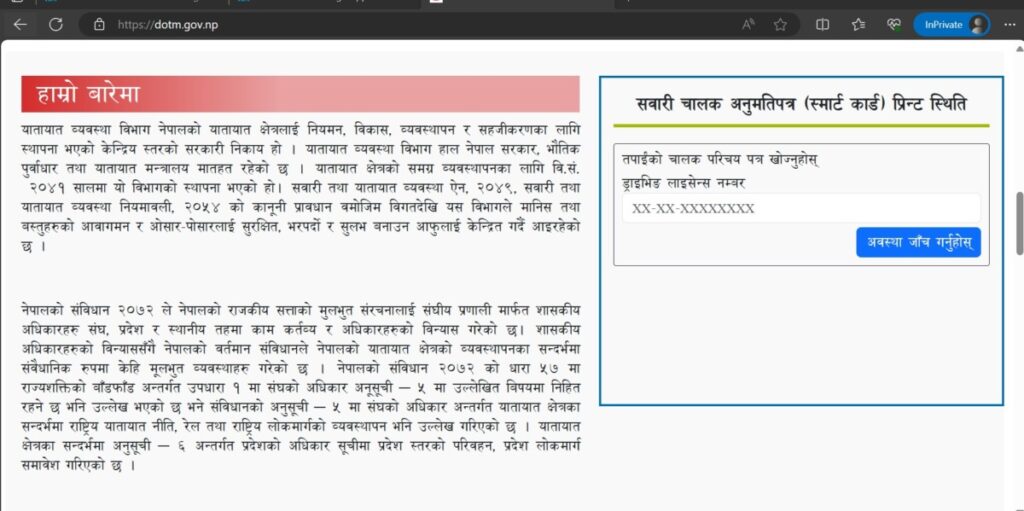 Step 2 : Enter your license number received in the receipt of payment of tax after passing the trial exam.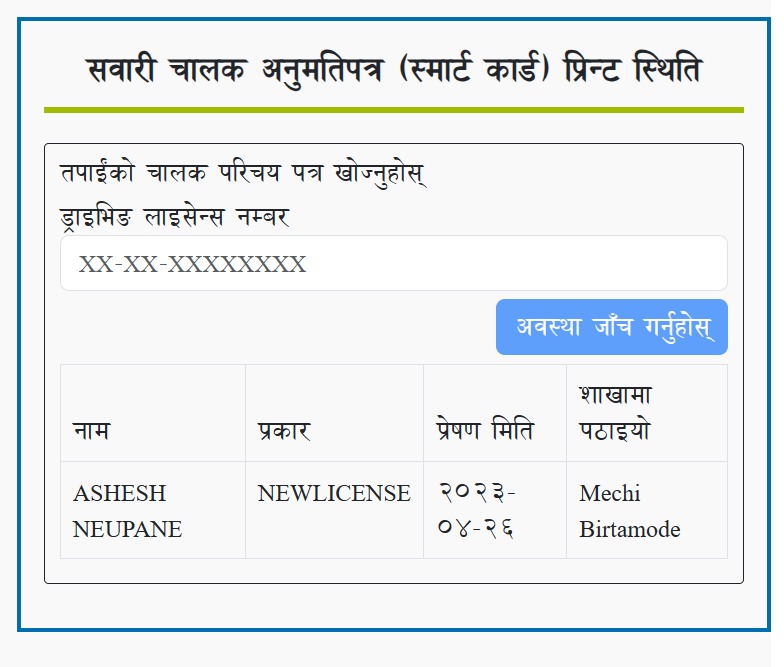 Step 3 : If your license is not printed yet, it shows the message "No data available in table" and if your license is printed it shows the date of print along with the office from where you can receive your smart card as shown below in the picture.
Step 4: If your license is printed, contact the license office after 1 month of the printed date.