Driving (with or without a driver's license) is one of the most important and fun things to do. It doesn't just save you time but also allows you to meet more people, have more experiences, see more places, and simply do more.
While driving is all cool and fun and great, you cannot drive freely if you don't have a driver's license.
Also read: What are the Most Popular Dog Breeds in Nepal?
I recently got my own license and in this article, I will guide you step by step on how to apply for a driving license in Nepal on the new application system.
Applying for a Driving License Online
Step 1: Go to the DOTM application login page and sign up first.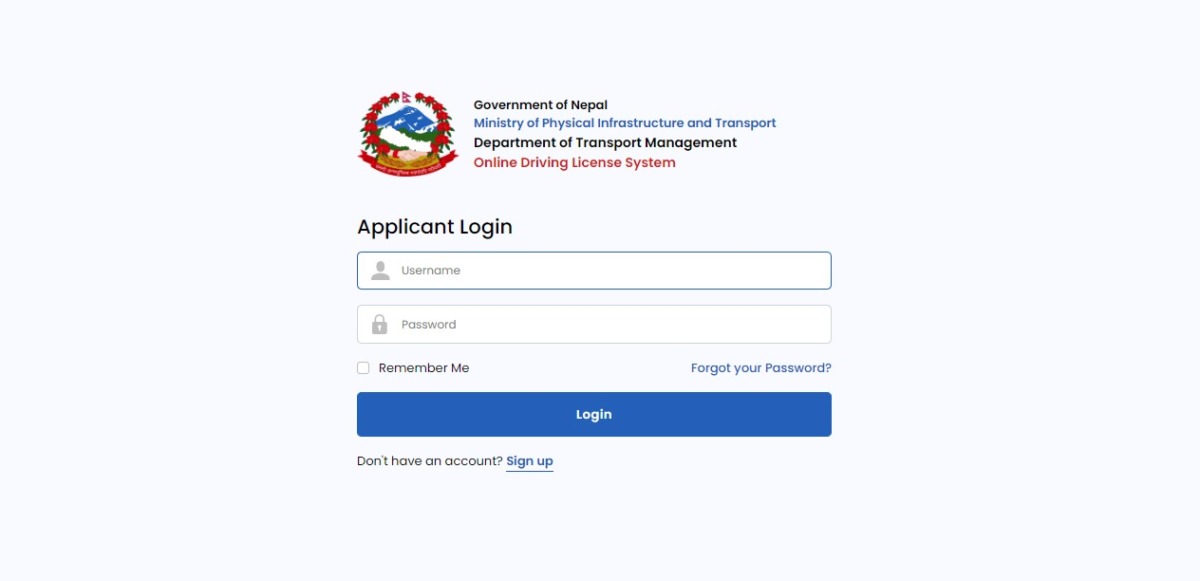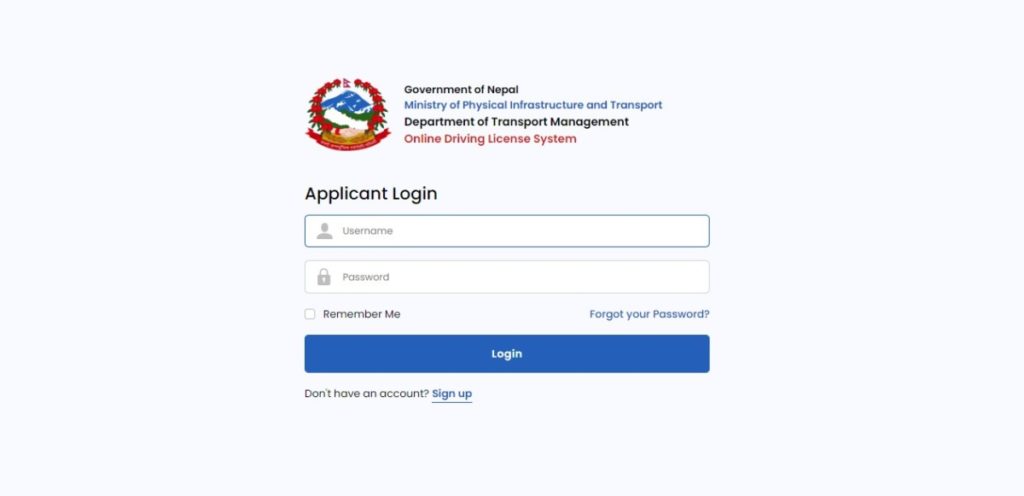 You will need to provide your:
Name
Contact details
Date of birth
Then:
Create a password
Choose a security question and answer that question
After completing all the steps, you will require to sign up with the details you have provided. An OTP will be sent to your registered mobile number and after entering the OTP number, you can go to the next step.
Step 2: Fill out the personal details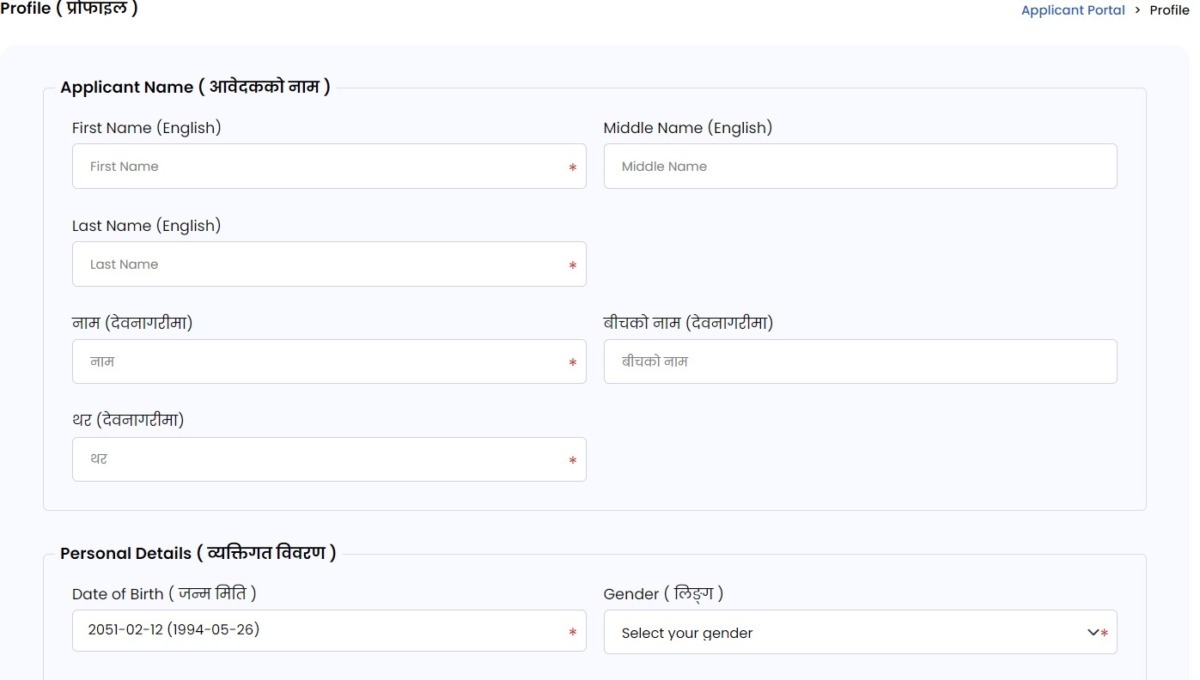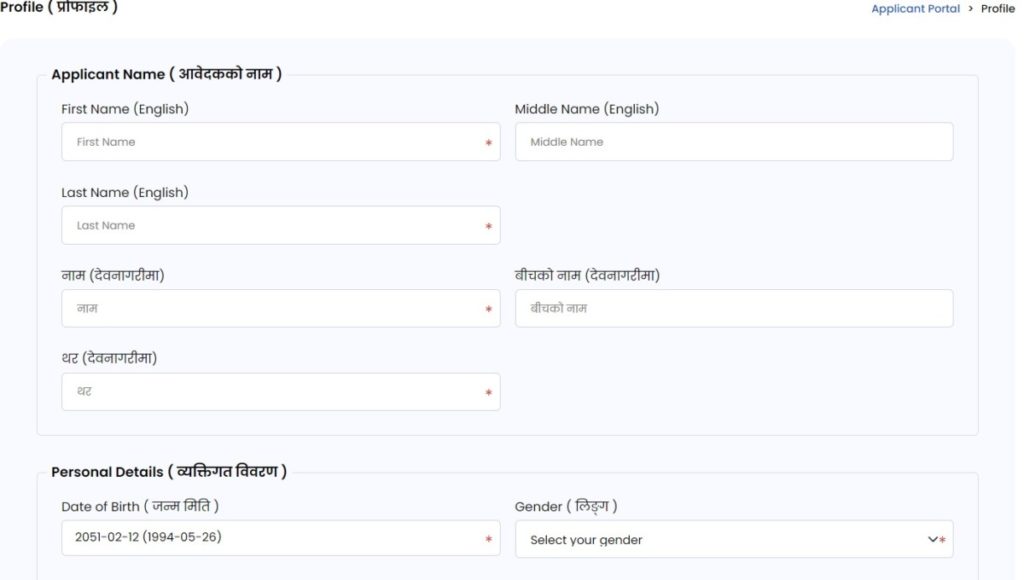 Your personal details will include your:
Name
Date of birth
Gender
Blood group
Education
Occupation
Guardian's name and relationship
Nearest transportation management office
After providing all the personal details and submitting the form, you can proceed to the next step.
Step 3: Provide address details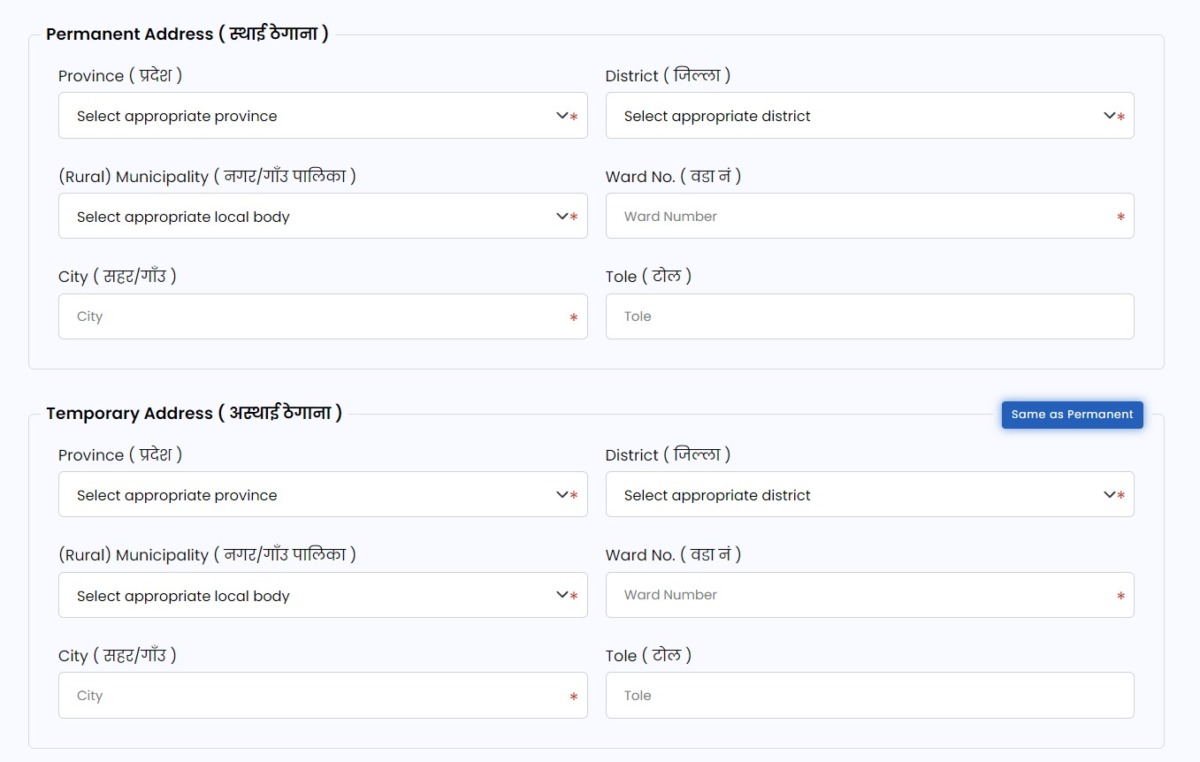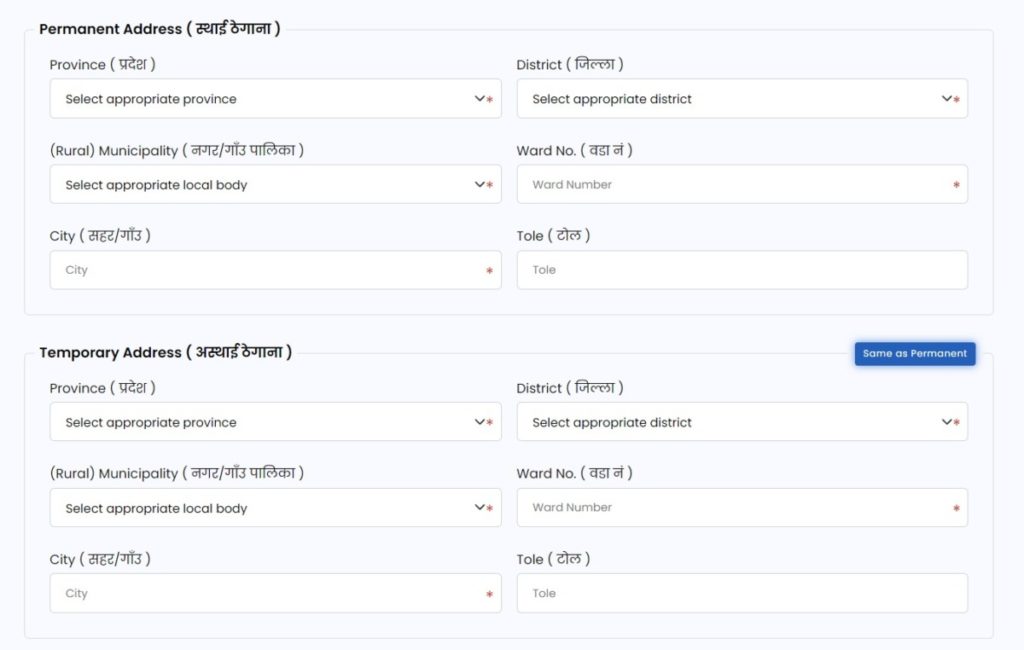 Step 4: Citizenship Details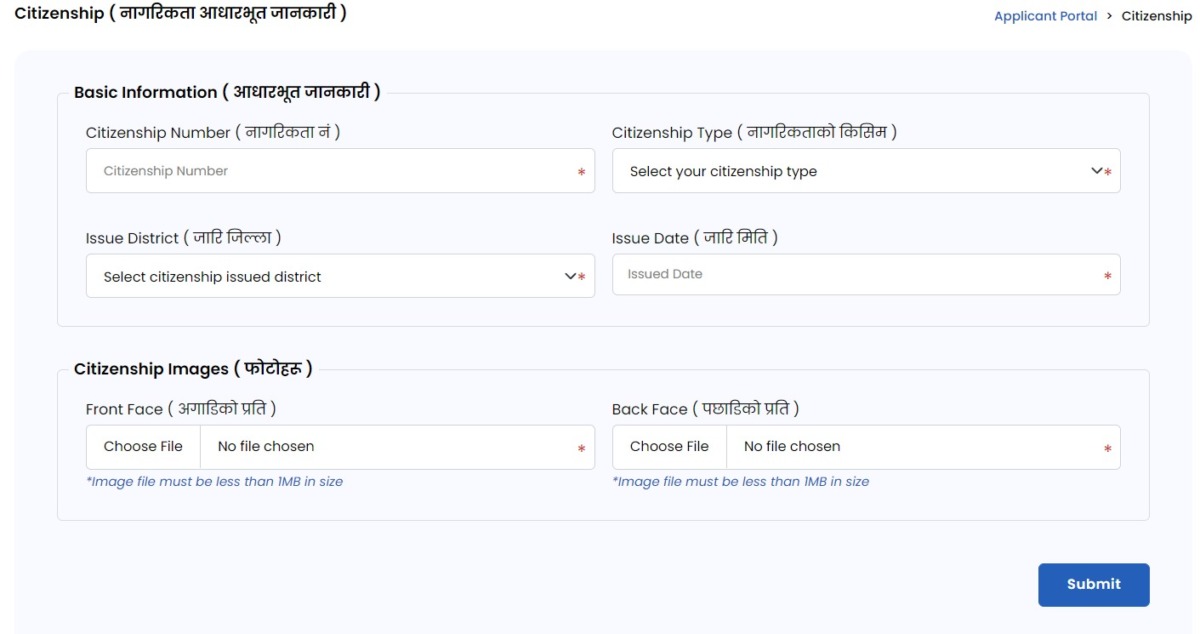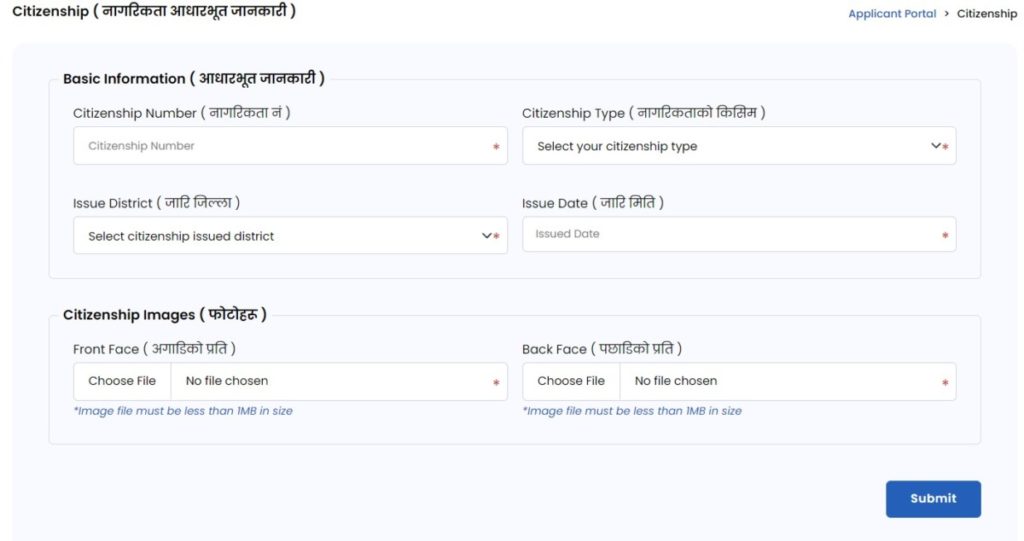 In this step, you will be required to fill in the details of your citizenship which include:
Citizenship number
Citizenship type
Issue district
Issue Date
You will also have to provide images of your citizenship on both the front and backside. Then, submit the form.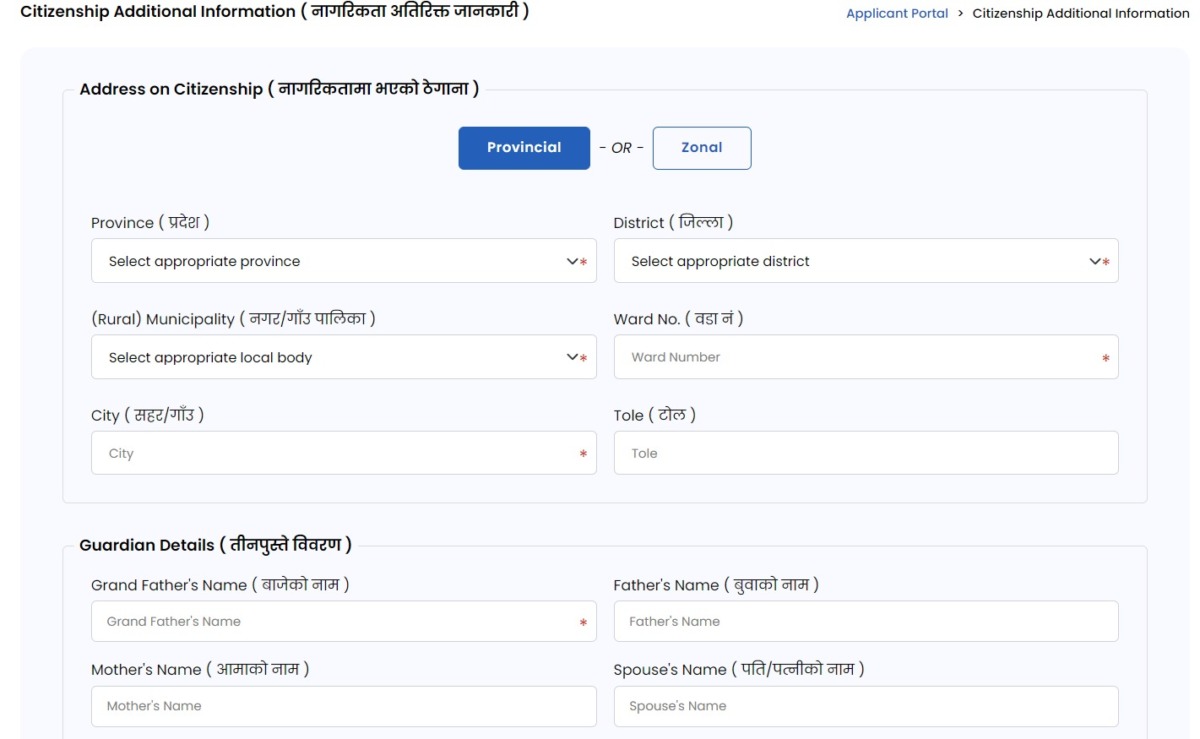 After submitting the form, you are required to provide additional information about your citizenship. You will also need to provide the names of your parents and grandparents and submit the form.
You can also provide the information regarding your passport, but it is not mandatory.
Step 5: Apply for a driving license.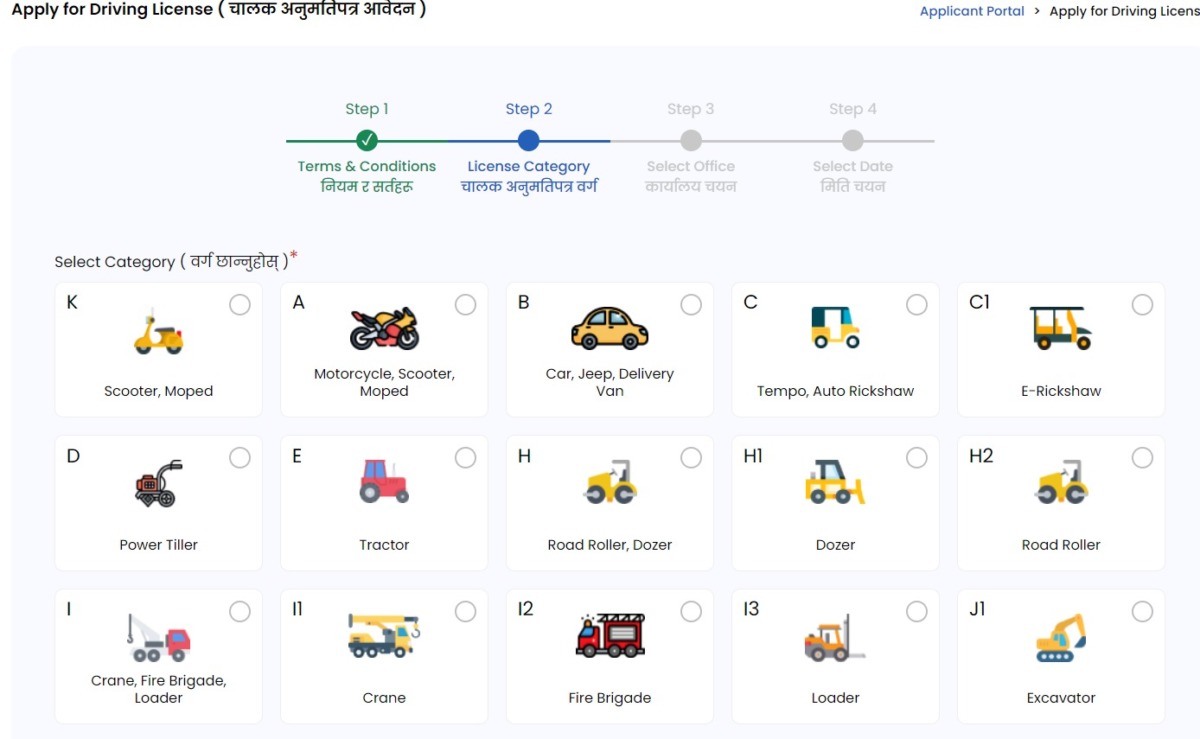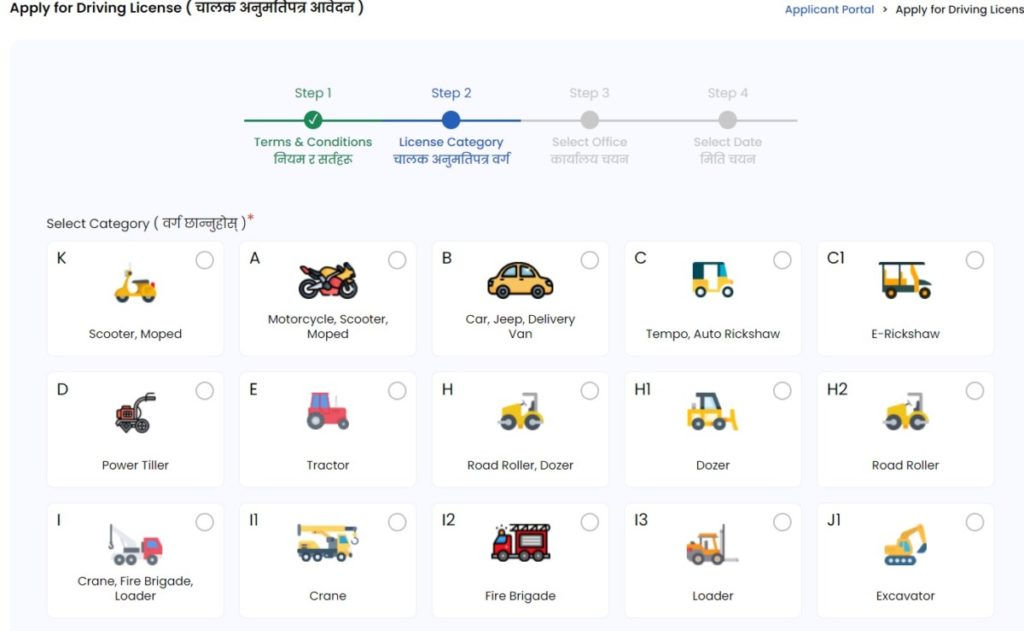 After providing all the information, now, you can apply for a driving license. Upon clicking the "apply driving license icon", you will have to go through various steps.
The first step is to agree to all the terms and conditions.
The second step is selecting the license category.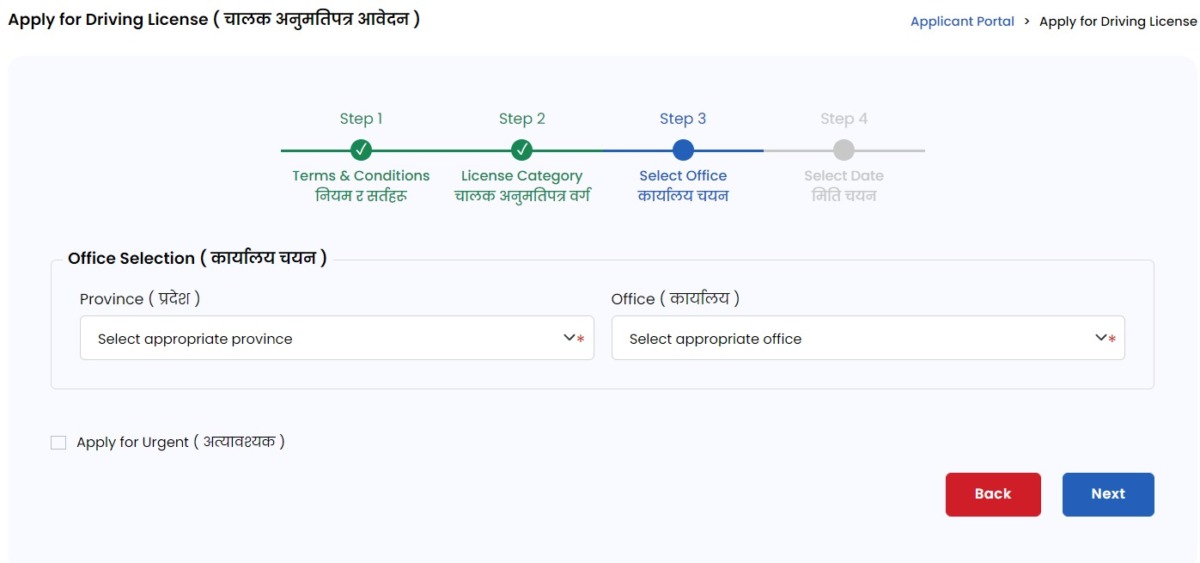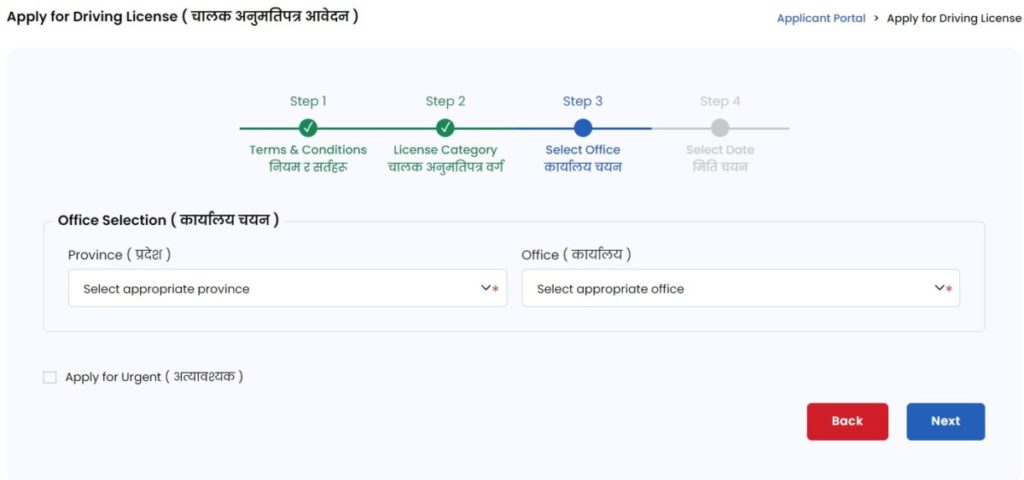 After selecting the license category, you also need to select the preferable province and office to obtain your license. You can also apply for urgent delivery, but the service is limited to a few personnel only.

Now, after you have selected the preferable province and office, you will need to select the desired day for your test. However, you can only select the days when the quota is still available. You can see the occupied days on the right side of your form. After selecting your desired date, click the apply button. An OTP code will be sent to your registered mobile number.
After entering the OTP code, you will be redirected to another page where you will be informed that your driving license application has been submitted.
Click on Print Application to download your form.
Prepping for Your Driving License Test
There are two exams that you will have to take in order to get your own driver's license in Nepal. They are:
The Theory
The Practical
The Theory
Preparing for the theory is not that hard. The questions are basic and pretty simple. But you will need a guide for the questions that will be asked in your theory/written test. Click on the links below to download the model questions and answers for your written test.
The Practical
You can practice the practical (the actual driving) on your own as well. You can watch this video to get a brief idea of how it's to be. Use YouTube for more videos.
If you don't know how to ride a bike, or car or don't have a good place to practice or you're just not very confident that you can get your license by practicing at your own home or field, you can also go to a driving center.
They usually charge Rs 500 for an hour and they will also give you a bike. You can practice in their space or you can ask them to teach you. You will be able to get good at most of the part within an hour. It will be worth it.
Did you know you could actually make money online as a student?