Do you want to delete QuillBot account permanently? If so, you have come to the right place.
QuillBot is an amazing platform that you can use to paraphrase, proof-read, summarize, cite, and check the plagiarism of your writing. The AI-powered tools that it offers are very famous among both students and working professional.
While making an account on QuillBot is very easy, deleting it can seem like a hassle.
But worry not.
Can you delete your QuillBot account permanently? Yes, you can delete your QuillBot account permanently by reaching out to their support team.
In this article, I'm going to show you exactly how to delete your QuillBot account permanently in less than 2 minutes.
How to Delete Your QuillBot Account Permanently
Note: If you have purchased QuillBot Premium, you will first need to cancel your subscription before you attempt deleting your QuillBot account.
Below mentioned are the steps on how to delete your QuillBot account permanently:
Step 1: Visit QuillBot's website using either your phone or your laptop/computer. You can use any web browser that you like.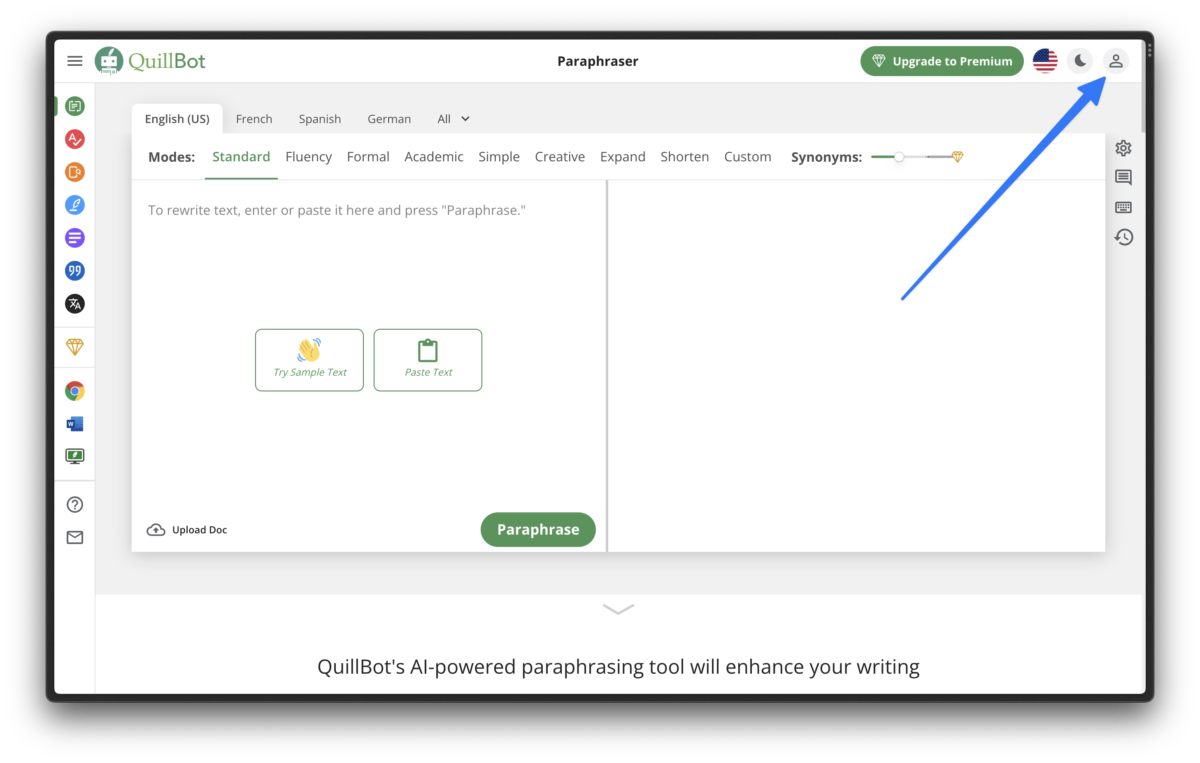 Step 2: Log in to your account which you want to delete.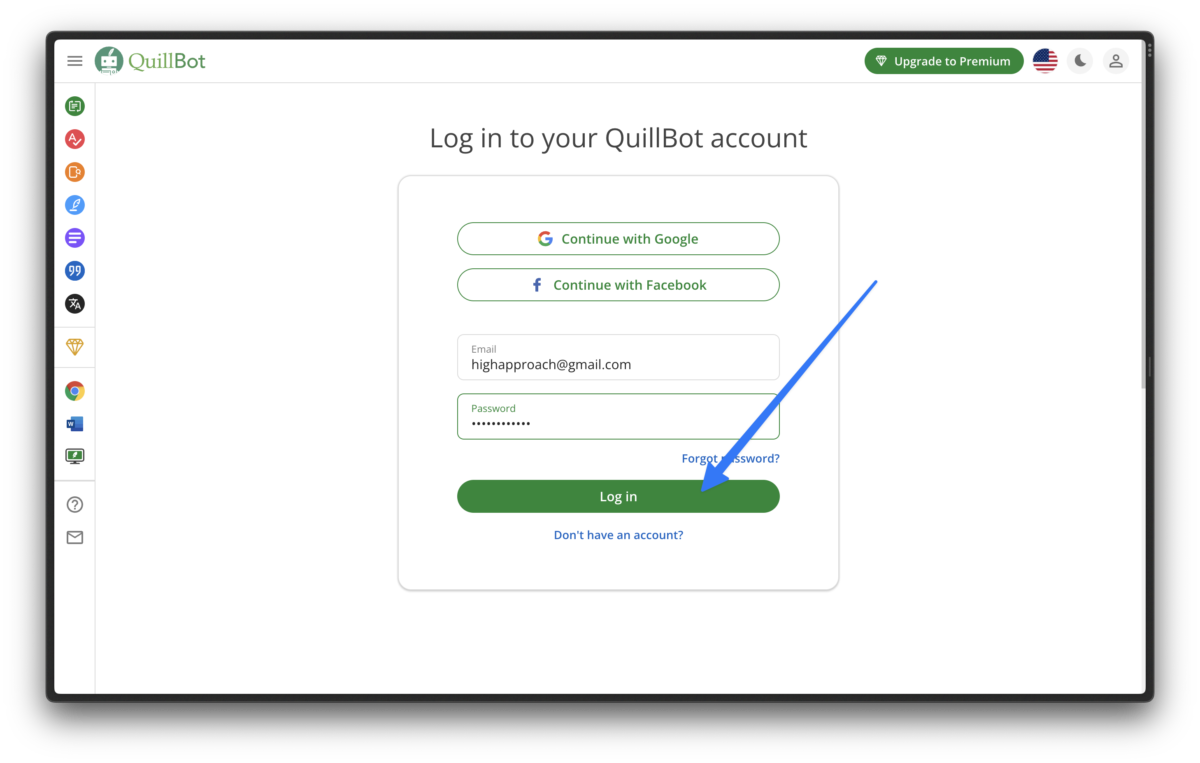 Step 3: Click on the "Contact Us" button in the left-bottom of the menu sidebar.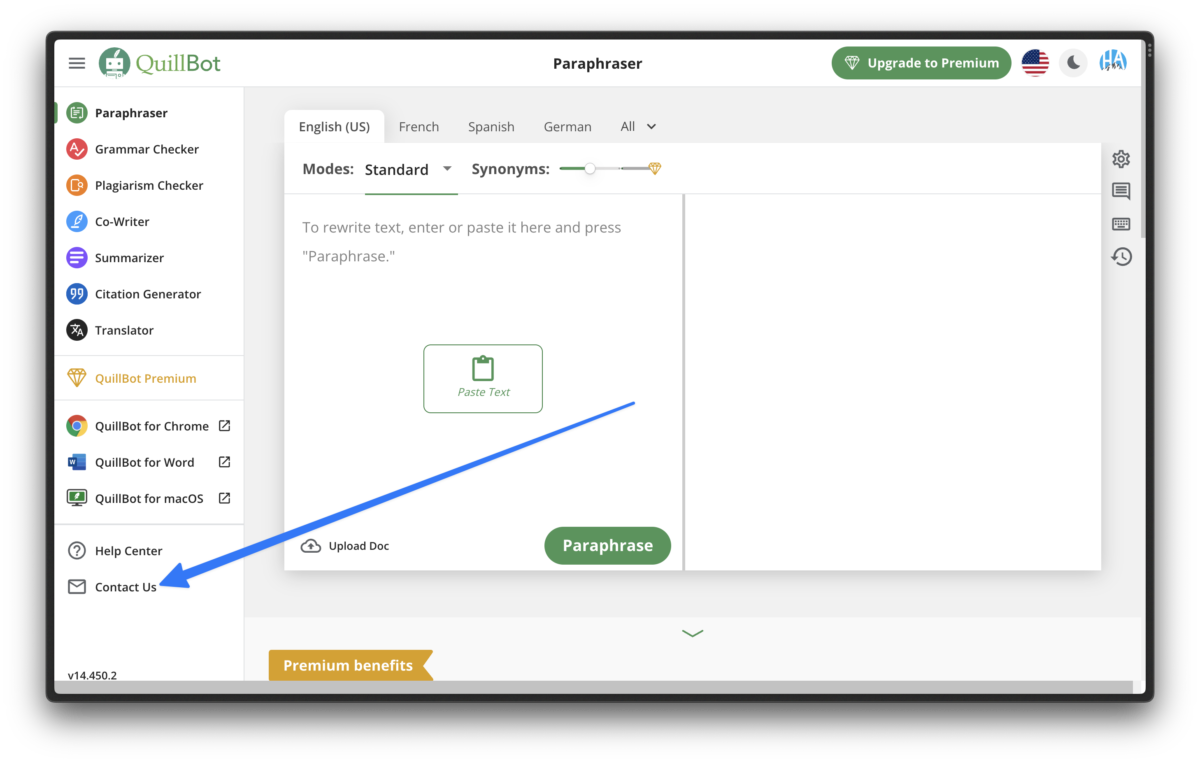 Also read: How to activate Windows 11 for free?
Step 4: Fill in the contact form as shown in the image. And click on Send.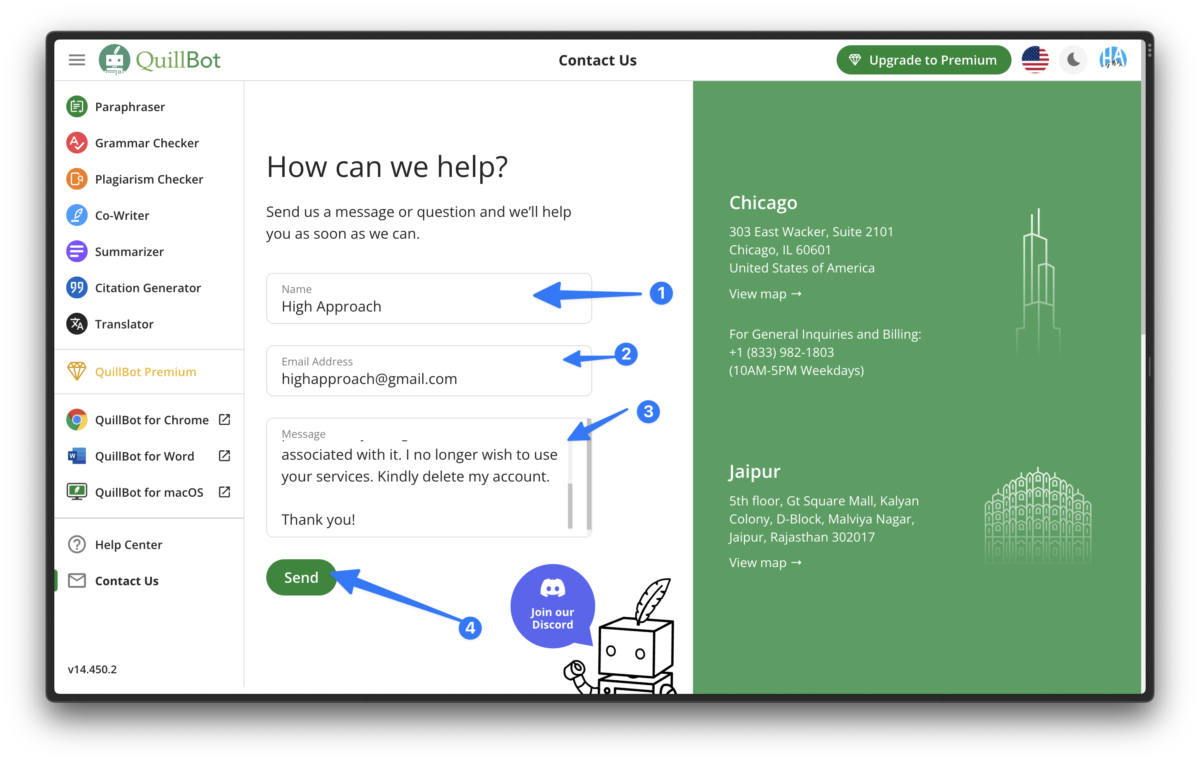 You can copy the text from below.
Hi there,





I would like to delete my QuillBot account permanently along with all the data associated with it. I no longer wish to use your services. Kindly delete my account.





Thank you!
Step 5: Wait for confirmation email from QuillBot about deleting your account.
Step 6: After you receive the email, your QuillBot account will have been deleted. It's that simple.
I hope this article was helpful in solving your query of "How to delete QuillBot account permanently?"
If you have any other questions or curiosities, feel free to drop a comment down below. I will respond to you as soon as possible.